---
Cleansing/Firewall Prayer:  Cleansing Prayer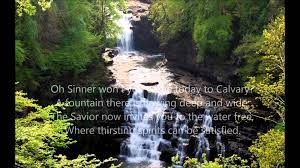 Dear Heavenly Father, I ________ (put your name in it) come to the throne of grace, through the blood of Jesus Christ, the power of the Holy Spirit, to receive Your abundant grace and mercy.   Lord Jesus, ________ confess You are the Lord of my life.   I ask the resurrected power of the Holy Spirit to fill and saturate every part of my being.   … Click to Read More
---
Cleansing/Firewall Prayer: Firewall Prayer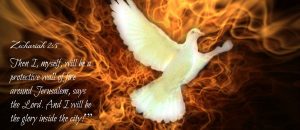 Abba Father, I thank you for watching and blessing us coming in and going out, from now and forevermore.
Abba Father, help us to hide under the shadow of the Almighty, and cover us with Your wings.   I now plead the blood of Jesus Christ of Nazareth on myself, my entire family _________
---
Repentance: 
Repentance for Self 01
Dear Abba Father, thank you for guiding me to participate in this global forty days prayer and fast.   Please help me to overcome all the temptations and challenges of the flesh or spirit during this period, that I may pray with the global body of Christ wholeheartedly.  Let Your will be done on earth as it is in heaven.
---
Pray for Nations:  Pray for India
【Background: India is regarded as one of the few countries in the world where Christians have the hardest time surviving. Open Doors' 2023 World Watch List lists India as the 11th most persecuted country for Christians. Christians face even more severe persecution in 2023.… Click to Read More】
Dear Brothers and Sisters
Let us pray for our brothers and sisters who are suffering far away in India.
Pray for Protection: Pray that God will continue to keep all Christians and their families free from murder, torture, discrimination and cruel treatment. Pray that God would strengthen their faith and that their trust in the Lord would not waver. Pray that they will cling to God in the midst of the storm.
Pray for their ministries

: that God would help them all to be shrewd as serpents and as innocent as doves so that they can share the Gospel of Jesus Christ. Mt 10:16

Pray for the believers in India to experience

revival:

Heavenly

Father, let Your Holy Spirit move powerfully and breathe on all believers, strengthen them with Your Word and Spirit, pour out more of Your love in their hearts, and fill them with faith and hope (

Rom 5:5

), so that in the face of persecution they may stand strong in the Lord, even at the cost of their lives, and continue to fight the good

fight for God, as a grain of wheat, to bring about a spiritual revival! The Great Revival!

Pray for the salvation of the people of

India:

Abba

Father : Have mercy on the people of India who are caught in their sins by worshipping all kinds of idols and false gods. Dear Holy Spirit, may you come in great measure to awaken the people of this land to your presence and truth, and to touch their hearts so that they may know you and accept you as their Savior.
Pray for salvation of Government 

: Lift up your hands and pray for the salvation of the Indian government: Father God, we pray that you will have mercy on the souls of the Indian government and legislators, that you will free them from the deception of the dark and sinful powers, that you will forgive their sins of being used by the devil to encourage mobs and persecute and kill Christians, that you will save and renew them as channels of God's blessing to India, that you will change the bad habits of the hierarchy and the ungodly laws and regulations (especially religious laws), and that you will transform the nation and lead India into God's destiny for India.

Pray for God's mercy on India – Pray urgently for India's proselytism

and pray for the prime minister of

INdia

 
Declare in the name of the Lord Jesus that the law of proselytism in India cannot stand.
(

Proverbs 21:1) The king's heart is in the hand of the LORD, as the rivers of water: he

turneth

it whithersoever he will.


(Psalm 29:10 )The LORD

sitteth

upon the flood; yea, the LORD

sitteth

upon the flood.
I declare in the name of the Lord Jesus Christ that salvation is coming to the life of the prime minister Modi. Remove the heart of stone and give him a heart of flesh, transforming him as you transformed Saul into Paul. Change the whole policy of the state and protect the Christian religion. In the name of the Lord Jesus Christ, I declare! Amen
---
Pray for World Leaders:  President Biden, Prime Minister Natanyahu, President Putin, President Xi Jinping
Abba Father God, we thank you for installing these world leaders in this generation. Save their souls, fill them daily with the Holy Spirit and shine upon them, and have mercy on them and forgive them of their sins. Enable them to make decisions that are pleasing to God. Bless them and their families, and keep them safe in their travels and in their health, pray for wisdom upon them  to rule according to God's will. Give them new heart to love their people, to be gracious to God's people and to protect Christian religious freedom.
---
Pray for Urgent Event:  Pray Against 3rd World War
In the Name of Jesus Christ I declare
To the military conflicts in Ukraine and Russia: In the name of Jesus I declare that Military conflicts between Ukraine and Russia will not be worsen and  must be ended quickly and decisively.
Declare: The precious blood of Jesus Christ are able to cover and protect  the peaceful relationship between Taiwan and China. God reigns in the relationship between the two sides of the Taiwan Strait.
We also declare that the wall that divides South Korea and North Korea is torn down and that God will be able to work in their relationship to heal and restore it and to stop all provocations, to sow discord and to bring about a resolution of the crisis of war.
We continue to declare to the South China Sea, the Yellow Sea between China and South Korea, and the East China Sea between China and South Korea. Isaiah 27:1: "In that day, the Lord will punish with his sword—  his fierce, great and powerful sword—Leviathan the gliding serpent, Leviathan the coiling serpent; he will slay the monster of the sea."
---
Pray for Israel: New Measures to Reduce Prices – New Government, New Challenges (1)
Editor's Note:On the 5th of Tevet in the Jewish calendar (12/29), the 37th Israeli government, known as the most right-wing in the history of Israel's restoration, was sworn in. Benjamin Netanyahu has served as prime minister 18 months after leaving the post. On January 1, 2023, which is the first day of the week, various ministries and commissions in Israel will officially hand over their work to the new government, and the new government will officially operate. The new government has four main goals: 1) to ensure Israel's security by eliminating the development of Iran's nuclear weapons; 2) to strengthen Israel's social security and governance; 3) to solve Israel's high cost of living and housing problems. 4) Expand Israel's "security circle" in the region, especially seeking to normalize relations with Saudi Arabia, the Sunni Arab powerhouse. To achieve the above-mentioned four goals, coupled with the transfer of ministries and commissions due to the personnel arrangements of Zionist leaders, the proposed judicial reform and the collective resentment of the opposition against Netanyahu, the new government has faced difficulties in the first two weeks of operation. Many challenges and tests. We will continue to discuss and pray in different topics according to current events.
Praise and worship the LORD : Father, I will sing of Your strength, and in the morning I will sing of Your love, Your everlasting love for Israel, the people of Your covenant. My heart praises You, praises You from sunrise to sunset. Sovereign Lord, Holy One of Israel, Your love reaches to the heavens; Your faithfulness reaches to the firmament.
The hearts of the people of Israel turned to God:   Jehovah, the God of Israel, we beg You to remember Your servants Abraham, Isaac, and Jacob, and not to think of the people's stubbornness, wickedness, and sin. Your word The people of Israel are Your people, Your inheritance, which You brought out of Egypt with Your mighty and outstretched arm, and with Your faithfulness brought them back from the captivity of Babylon to the land of promise. We implore You to work in the hearts of the people, to turn people's hearts to You, to abandon all idols in their hearts and outside of their bodies, and to serve You wholeheartedly.
Strengthen the new government's relief measures : Lord God, we thank You for the mercy of the poor and needy people and the introduction of relief measures for the new government of Israel at the beginning of its administration. When they honor You and are willing to abide by Your laws and regulations, You shall value them, strengthen the work in their hands, and make them prosper on the road of governing the country and everything goes smoothly.
Bless Israel's economic innovation:   Lord God, Lord, You are the God who never forgets the poor. We ask You to raise Your hands, please rise up, and ask You to intervene and perform miracles and miracles, so that the supply of housing in Israel will increase greatly and prices will fall steadily. Homes are available to everyone; the inflation rate drops rapidly, the desert becomes an oasis, the employment rate increases, the gap between the rich and the poor narrows, economic innovation continues to develop, and the people live and work in peace and contentment, so that all the people of Israel, whether rich or poor, will praise the most holy name of You, Jehovah; Also let the Gentiles know that You are the true God of Yahweh Israel, and the love of the covenant will last forever.
In the name of Christ Jesus, amen!
---
---
---
---
Related Events and Prayer Background
---
Cleansing/Firewall Prayer:  Cleansing Prayer
Dear Heavenly Father, I ________ (put your name in it) come to the throne of grace, through the blood of Jesus Christ, the power of the Holy Spirit, to receive Your abundant grace and mercy.   Lord Jesus, ________ confess You are the Lord of my life.   I ask the resurrected power of the Holy Spirit to fill and saturate every part of my being.   I surrender all my spirit, soul and body completely to You.  Now I ask You to reveal to me, remind me of any sin that I have committed known or unknown, so that I can confess and repent of them accordingly. (Recommendation:  quiet yourself, so you can allow the Holy Spirit to reveal to you)
Cleanse me from all the defilement of the world, sanctify me and my family line of any unrighteousness with the blood of Jesus.   Now by my own will, I choose to forgive everyone that has offended me or hurt me, I release them into the freedom of my forgiveness.   I also release them from the debts they might owe me. I now cast all my burden to You .  Your yoke is easy, Your burden is light.   I now put on the armor of God that You have given me, gird myself with the belt of truth, the breastplate of righteousness, the helmet of salvation, the shield of faith, the sword of the Spirit, my feet fitted with the gospel of peace, so that I can pray and intercede in the Holy Spirit by Your mighty power, and after done all to stand firm.
【Back to Top】【Back to Related Prayer】
---
Cleansing/Firewall Prayer: Firewall Prayer 
Abba Father, I thank you for watching and blessing us coming in and going out, from now and forevermore.
Abba Father, help us to hide under the shadow of the Almighty, and cover us with Your wings.   I now plead the blood of Jesus Christ of Nazareth on myself, my entire family _________
(speak names of your family, and name the people, things, items, that needs covering, such as : your work, ministries, and everyone that you minister to, your  property, finances, friends, pets, vehicles, pastors and small group leaders / members and president )
Abba Father, send the host of angels and chariots of fire, to surround and protect us, I ask that You place the power of the Cross of Jesus Christ, in between everyone and the power of darkness that we might be facing today, to block all ungodly influences and keep us from all spiritual attacks, loss of property and any evil strategy of the enemies. We declare no weapon formed against us shall prosper.   Lead us not into temptation and deliver us from evil.
In Jesus' name I pray, Amen!
【Back to Top】【Back to Related Prayer】
---
Repentance: 
Repentance for Self 01
Dear Abba Father, thank you for guiding me to participate in this global forty days prayer and fast.   Please help me to overcome all the temptations and challenges of the flesh or spirit during this period, that I may pray with the global body of Christ wholeheartedly.  Let Your will be done on earth as it is in heaven.
I also pray that through this prayer and fasting,  You will give me more hunger and thirst for Your words that I may soak in Your presence daily.   Every day pour out Your Spirit over me and fill me that my heart may be satisfied.   Cleanse me with Your holy light!  Renew and refresh my thought and my mind as I gaze upon You! Surround me with Your  love and draw me into  a deeper intimacy with You, Let me follow You closely and walk in the will!
Father God, You said that in the Last Days, You will once again shake the heavens and the earth, the sea and the dry lands, as well as the nations of the earth. Now is the time!  We see nations at war, and countless facing hardships and sorrows beyond measure.  The Day of the Lord is near.  Awaken us to pray and to make ready!  Give me a broken spirit and a contrite heart, so I can have the grace to utterly repent and seek You with clean hands and a pure heart— that my prayers may be considered before You!
(You may skip over the ones that does not apply)
Lord, forgive me of my evil thoughts, murder, adultery, sexual immorality, theft, false witness, slander (Matt. 15:19), coveting, wickedness, deceit, sensuality, envy, slander, pride, foolishness (Mark 7:22), anger, judgment, control, manipulation, selfishness, contention, injustice, the lust of the world, the temptation of money (Matt. 13:22), taking the Holy Communion in an unworthy manner, not examining self, (1 Corinthians 11) lust for evil, adultery, test the Lord, rebellion, and complaint (1 Corinthians 10), self-exaltation, disobedience, lust in the heart, and filth of the mind.
Lord, have mercy on me!  Cleanse me by Your blood— Do not count my sins against me!  Give me a chance to repent and turn to You.  Set me on fire and restore my passion for You!  Add to me more faith, more unhindered love and trust, knowing all that is from You is Good. 
In Jesus' Name, amen!
【Back to Top】【Back to Related Prayer】
---
Pray for Nations:  Pray for India
【Background: India is regarded as one of the few countries in the world where Christians have the hardest time surviving. Open Doors' 2023 World Watch List lists India as the 11th most persecuted country for Christians. Christians face even more severe persecution in 2023.  
In May 2019 Indian Prime Minister Narendra Modi, running for re-election, promised that "if one wants to live in India, one should be a Hindu." By 31 December 2020, there will be no Christians or Muslims in India, either converting or leaving, a very strong policy.
Naturally, under such a policy, there have been numerous cases of civil persecution of Christians and churches by radical Hindus, some of whom have been beaten, had their throats slit, been arrested and had their churches demolished. In the first half of 2021 alone, there were 293 violent incidents, a 40% increase over the same period last year. It is this inhumane and violent attack that has continued to intensify as we approach Christmas 2021, with more church pastors, ministers, co-workers and churches receiving more serious persecution, killings and burnings. While freedom of religion is constitutionally guaranteed, the government is pushing for a national law banning religious conversions, which says that if a person converts, he or she must appear before a magistrate to explain why, i.e. giving the government the opportunity to convince the person to finally give up. Nine of India's 29 states have now established 'anti-conversion laws'. International human rights organizations say that with Modi's quest to Hinduism the country, everything is at risk under such an aggressive and deadly program.
】
【Back to Top】【Back to Related Prayer】