Daily Prayer (8/14)
---
Cleansing/Firewall Prayer:  Cleansing Prayer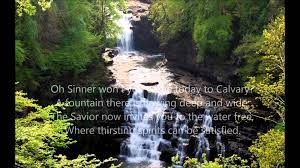 Dear Heavenly Father, I ________ (put your name in it) come to the throne of grace, through the blood of Jesus Christ, the power of the Holy Spirit, to receive Your abundant grace and mercy.   Lord Jesus, ________ confess You are the Lord of my life.   I ask the resurrected power of the Holy Spirit to fill and saturate every part of my being.   … Click to Read More
---
Cleansing/Firewall Prayer: Firewall Prayer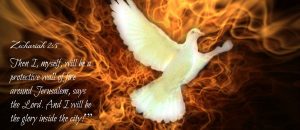 Abba Father, I thank you for watching and blessing us coming in and going out, from now and forevermore.
Abba Father, help us to hide under the shadow of the Almighty, and cover us with Your wings.   I now plead the blood of Jesus Christ of Nazareth on myself, my entire family _________
---
Repentance: 
Repentance for Country 13
Dear Abba Father: We recognize that there are still many injustices in our country's judicial system. Although we long for justice, righteousness and the rule of law, but since the beginning of times, the judiciary system has always been depend on the integrity, mindset and the behavior of the people holding the position. The rise and fall of a country is also related to the ruling policy and the fairness of judicial execution. We also recognize that the system is set by man. No judicial system is perfect, because the man's weakness, corruption, inability, selfishness, and pride. No one can uphold righteousness, execute justice, to judge fairly without grievances., so that honesty is born from the earth, and righteousness falls from the sky. Psalm 85:11 If we only rely on our own wisdom and talents, we cannot establish a just and true udicial system nor can we eliminate crime and turn the society around.
We come before You and acknowledge the  transgressions in our judicial system, we confess many times, because of the proliferation of dark forces, the country is infiltrated with drugs, sexual crimes, greed, violence, murder, bullying, disregard the laws. The society is full of the works of the enemy: theft, killing, and destruction, endless social problems because we worship other gods, do not follow Your laws and principles, we do not humble ourselves and pray, seek Your face, turn away from our wicked way, so that we can not win the spiritual battle. We have not paid the price of intercession, to stand in the gap for our law enforcement officers, to appreciate their work and efforts, to pray for their safety, for the truth and justice, and righteousness to shine in our country, to intercede for Your mercy and kindness to heal our land.
When we see unlawful situations , we often even point our fingers to blame, criticize and accuse them. Please forgive our sins, shortcomings and weakness.
Abba Father! May Your Holy Spirit move to help us to be more intimate with You, to walk with You, attend to Your will, give us the spirit of supplication to watch and pray. Raise up intercessors to pray for the judiciary system. Put people with hearts of compassion, righteousness and humility, in the judicial position to walk with You, strengthen those who is holding positions of all sectors of the judiciary, to release more grace and mercy in the field of justice. Help them to be strong and courageous, full of godly wisdom, each doing their part, to rule and reign with You in the judicial system, transforming our country.
---
Critical Event:  Pray Against the Outbreak of Covid-19 in Nepal
【Event: As of the afternoon of 11 August 2021, there were over 721,000 cumulative confirmed cases of New Coronary Pneumonia in Nepal and 10,185 cumulative deaths, with today's diagnosis confirmed at 3,194 cases.
During the epidemic, many people in Nepal lost their jobs, adding to the already poor families' plight. Survival has become even more challenging and difficult for them. Many were left without food, some were kept awake and others even chose to end their suffering by killing themselves. The disaster was relentless but thankfully, God left hope for His beloved people.
During the epidemic, many church pastors and co-workers were still in Nepal, and Pastor M shared with other co-workers that some of them had adopted orphans and saved money to help those in need; some insisted on preaching there, often travelling over the mountains to give them clothes and food to share the love of Christ; and some pastors led brothers and sisters to open free restaurants so that those who had no food to eat could be fed, and would also give to them. They would also say to them, "Jesus loves you, God loves you!" Others are working hard to raise money to sell oxygen machines to those who are dying in the New Coronation epidemic ……】
In the name of Jesus Christ:
God is in control during the epidemic spread in NEPAL
Jehovah Shammah –

The virus cannot survive in God's presence.
The fire of the Holy Spirit fell from the sky and consume the power of darkness behind this virus completely.
The Lord will eliminate the virus and stop its spreading completely.
The glory of God will protect the high-risk groups in NEPAL, including medical staff and researchers, from infection.

Jehovah Rapha, the healing power of God will come to the covid-19 confirmed cases in NEPAL,
Jehovah Jireh , God will Supply NEPAL with the correct cure for the virus.
The power of God will surely expose corrupted bureaucrats and bring them to justice. He will break the power that use covid-19 virus to bring about unreasonable control and restriction and manipulation.
God will give wisdom to the righteous government of NEPAL to lead the country to solve the epidemic problem. And strictly control border entry and exit conditions.
---
Critical Event:  Pray For Spiritual Condition Of Nepal
(Source: Open Door)
What can you think of when you think of the country of Nepal? The sprawling Himalayas, a small country bordering China, a great place for trekking and mountaineering ……
But do you know anything about the religion in Nepal?
Nepal is a predominantly Hindu country. Of Nepal's population of nearly 26 million, 86.2% are Hindu, 7.8% are Buddhist, 3.8% are Islamic and 2.2% are of other religions. And in Nepal, foreign non-government religious organizations are not allowed to preach, meaning that they are free to operate in Nepal as long as they do not preach. Therefore, local laws only guarantee religious freedom to a limited extent.
Nepal, once the only Hindu state religion in the world, has opened up to religious freedom since 2008, but its social structure is still dominated by Hinduism, as much as ethnicity. The Hindu system of neutrality, which divides people into different classes like ethnic groups, has a deeper impact on society. Christianity, on the other hand, is seen as a foreign religion, an invasion from the West, and is accepted by the lower classes, the 'untouchables'.
Pastor M, who has been serving in Nepal for many years, once shared: "In Nepal there are temples of all sizes and idols are everywhere. It is very true that there are more idols in Nepal than there are people. They have big and small gods, some as big as the belly of a little thumb; the big ones show their teeth and are very strange. Many people in Nepal get up at 4 o'clock and start ringing bells and burning incense, and go to worship idols on festivals. It's not easy to preach the gospel here; it takes getting them to turn away from idols and come to Jesus."
Nepal's topography is high in the north and low in the south, with most of the country being hilly and nearly half of the total land area above 1,000 metres above sea level. There are high mountains to the east, west and north; a central river valley area with many hills; and alluvial plains in the south, dotted with forests and grasslands. Because much of Nepal is mountainous, it is very underdeveloped in every way and Nepal is one of the poorest countries in the world. Evangelism here is often difficult as it involves crossing mountains and hills.
God never gives up, and Christ proved to us on the cross that He never gives up on us who are caught in the mire of sin!
Pastor M and other co-workers also shared the following intercession topics for the land of Nepal.
Pray for Nepal and for the salvation of souls there.
Pray for Christians in Nepal to have the courage to stand firm in their faith and ask God to help the next generation of believers to be equipped and edified to pastor the church effectively.
Pray for the influential higher class of Hindus who play such an important role in Nepali society today. Pray that God would lift up their pride and fear and make them willing to accept and trust in Jesus Christ as Saviour.
O Heavenly Father! Forgive the idolatry of Nepal and ask God to save the souls of Hindus, Buddhists, Muslims and non-believers of other religions.
Father, please raise up a 24/7 prayer wall in Nepal and pray for Nepal day and night. In particular, keep the local churches and missionaries wise to evangelize the Nepalese government and those in authority so that they may repent and have their souls saved.
Pray that in the midst of lockdown, when food and medicine are lacking, the Lord would supernaturally provide for all the material needs of the church, exceeding their needs and desires, and that through the church's care and support the door would be opened for the gospel to be preached. Miracles and wonders will continue to melt heartsof all the non believers.
Heavenly Father, revive the Church of Nepal, raise the bones of the dead and make them into a mighty army.
In the name of the Lord Jesus Christ, Amen!
---
---
---
Related Events and Prayer Background
---
Cleansing/Firewall Prayer:  Cleansing Prayer
Dear Heavenly Father, I ________ (put your name in it) come to the throne of grace, through the blood of Jesus Christ, the power of the Holy Spirit, to receive Your abundant grace and mercy.   Lord Jesus, ________ confess You are the Lord of my life.   I ask the resurrected power of the Holy Spirit to fill and saturate every part of my being.   I surrender all my spirit, soul and body completely to You.  Now I ask You to reveal to me, remind me of any sin that I have committed known or unknown, so that I can confess and repent of them accordingly. (Recommendation:  quiet yourself, so you can allow the Holy Spirit to reveal to you)
Cleanse me from all the defilement of the world, sanctify me and my family line of any unrighteousness with the blood of Jesus.   Now by my own will, I choose to forgive everyone that has offended me or hurt me, I release them into the freedom of my forgiveness.   I also release them from the debts they might owe me. I now cast all my burden to You .  Your yoke is easy, Your burden is light.   I now put on the armor of God that You have given me, gird myself with the belt of truth, the breastplate of righteousness, the helmet of salvation, the shield of faith, the sword of the Spirit, my feet fitted with the gospel of peace, so that I can pray and intercede in the Holy Spirit by Your mighty power, and after done all to stand firm.
【Back to Top】【Back to Related Prayer】
---
Cleansing/Firewall Prayer: Firewall Prayer 
Abba Father, I thank you for watching and blessing us coming in and going out, from now and forevermore.
Abba Father, help us to hide under the shadow of the Almighty, and cover us with Your wings.   I now plead the blood of Jesus Christ of Nazareth on myself, my entire family _________
(speak names of your family, and name the people, things, items, that needs covering, such as : your work, ministries, and everyone that you minister to, your  property, finances, friends, pets, vehicles, pastors and small group leaders / members and president )
Abba Father, send the host of angels and chariots of fire, to surround and protect us, I ask that You place the power of the Cross of Jesus Christ, in between everyone and the power of darkness that we might be facing today, to block all ungodly influences and keep us from all spiritual attacks, loss of property and any evil strategy of the enemies. We declare no weapon formed against us shall prosper.   Lead us not into temptation and deliver us from evil.
In Jesus' name I pray, Amen!