Daily Prayer (8/12)
---
Cleansing/Firewall Prayer:  Cleansing Prayer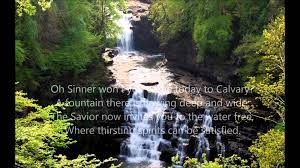 Dear Heavenly Father, I ________ (put your name in it) come to the throne of grace, through the blood of Jesus Christ, the power of the Holy Spirit, to receive Your abundant grace and mercy.   Lord Jesus, ________ confess You are the Lord of my life.   I ask the resurrected power of the Holy Spirit to fill and saturate every part of my being.   … Click to Read More
---
Cleansing/Firewall Prayer: Firewall Prayer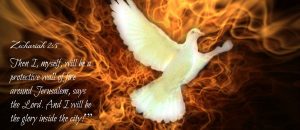 Abba Father, I thank you for watching and blessing us coming in and going out, from now and forevermore.
Abba Father, help us to hide under the shadow of the Almighty, and cover us with Your wings.   I now plead the blood of Jesus Christ of Nazareth on myself, my entire family _________
---
Repentance: 
Repentance for Country 11
Exodus 20:3-5, "You shall have no other gods before me"You shall not make for yourself an image in the form of anything in heaven above or on the earth beneath or in the waters below.5 You shall not bow down to them or worship them; for I, the Lord your God, am a jealous God, punishing the children for the sin of the parents to the third and fourth generation of those who hate me,
Psalm 16:4, Those who run after other gods will suffer more and more.  I will not pour out libations of blood to such gods or take up their names on my lips.
Deuteronomy 18:10 Let no one be found among you who sacrifices their son or daughter in the fire, who practices divination or sorcery, interprets omens, engages in witchcraft.
1 Samuel 15:23 For rebellion is like the sin of divination, and arrogance like the evil of idolatry. Because you have rejected the word of the Lord, he has rejected you as king.".
Abba Father, we recognize that the religious realm of our country is still full of false religions, pagan idols, temples, ungodly altars, sorcerers, divination, observing zodiac, and even some young and ignorant Christians are being swayed by the wind of false doctrines, following the customs and culture of the world, in compromise, being confused and ignorant. We know that the idolatry is as sinful as  greed, fornication, stubbornness , divination and rebellion are equally sinful.  The sorrows of those will increase who run after other gods.  We have forsaken you, relying on false gods, dark forces, and as a result, curses are increased.  As the society grows into the snare of the evil ones, we are only falling into deeper and deeper pits on our own.  Please forgive our sins and cleanse our injustices.
We cry out for Your grace and mercy.  You desire all to be saved, none perish (2 Peter 3:9) .  Please pour out the spirit of grace and  supplication on the house of God.  Let Your holiness and true light enlighten us.  Open our eyes, help us get rid of our sins,  break the chains, and open bronze doors so that Your children can be set free.   Demolish the strongholds in everybody's life, so we may have freedom and   authority to destroy the altars of the enemy.  Set the captives free,  the prisoners be released out of prison, the blind see and  the deaf hear.   Let more souls to be saved  into the kingdom of God and to bring revival and transformation to our country, that we may return to Jesus Christ.  May my country become the Kingdom of our Lord Jesus Christ Jesus.
In the holy name of Jesus Christ, Amen!
---
Critical Event:  Pray Against the Outbreak of Covid-19 in Jordan
【Event:   As reported by the Jordan Times, 926 new cases were reported on 11 August this year (2021), with a cumulative total of 779,000 confirmed cases and 10,148 deaths as of the evening of 11 August.】
In the name of Jesus Christ:
God is in control during the epidemic spread in JORDAN
Jehovah Shammah –

The virus cannot survive in God's presence.
The fire of the Holy Spirit fell from the sky and consume the power of darkness behind this virus completely.
The Lord will eliminate the virus and stop its spreading completely.
The glory of God will protect the high-risk groups in JORDAN, including medical staff and researchers, from infection.

Jehovah Rapha, the healing power of God will come to the covid-19 confirmed cases in JORDAN,
Jehovah Jireh , God will Supply JORDAN with the correct cure for the virus.
The power of God will surely expose corrupted bureaucrats and bring them to justice. He will break the power that use covid-19 virus to bring about unreasonable control and restriction and manipulation.
God will give wisdom to the righteous government of JORDAN to lead the country to solve the epidemic problem. And strictly control border entry and exit conditions.
---
Critical Event:  Pray For Spiritual Condition Of Jordan
(Source:  Open Door)
Christians in Jordan are a small minority; of the 10.1 million people living there, Open Doors estimates that there around 180,000 Christians, making up 1.8 per cent of the population.
What does persecution look like in Jordan?
Compared to Christians living in other Middle Eastern countries, most Christians in Jordan live a safe and stable life, and enjoy a relatively high level of religious freedom. King Abdullah II and his government appear to tolerate and, to a certain degree, support recognized churches. Most believers in Jordan belong to Orthodox or Roman Catholic churches.
However, Christians still experience discrimination in employment and restrictions against public preaching. Unrecognized churches can face harassment by public authorities, particularly those that actively evangelize. Although Jordan likes to present itself as a beacon of tolerance and interfaith dialogue, radicalized Sunni Muslims and returning jihadists from Syria and Iraq continue to pose a threat to the Christian community. Additionally, open testimony of faith by a Christian who converted from Islam can lead to beatings, arrest and even death. Christians who are active in evangelism and/or helping converts from Islam can face threats and oppression in daily life. Pressure remains very high for Christians who belong to these groups.
Jordan has a disproportionately high number of Salafi Muslims who are potentially a danger to Christians and other religious minorities living in the country. The government continues to control mosque sermons and requires preachers to abstain from talking about politics to avoid social and political unrest in an attempt to rein in Islamic extremism.
W

ho is most vulnerable to persecution?
Muslims who convert from Islam are most susceptible to persecution, particularly from their family or community who oppose their conversion. Female converts to Christianity are particularly vulnerable. Additionally, Christians who help converts or who evangelize are often targeted more aggressively.
M

eet 'Tareq'
"When [the leader of a Bible study group prayed with me], I felt the Holy Spirit being poured out into me. That moment changed my life. I used to be a bully, a troublemaker. But now I am a committed member of these groups, joining the Bible study meetings twice a week. I am a new creation now in Jesus Christ. I look more and more like Him."
TAREQ
W

hat has changed compared to last year?
Jordan fell by five rankings on the World Watch List, but its persecution levels have largely remained stable from last year. Violence against Christians remains very low, but pressure in all spheres of life stayed at about the same level. Jordan's lower ranking this year is primarily attributable to the average rise in persecution among all countries on the World Watch List.
What does Open Doors do to help Christians in Jordan?
Open Doors works in cooperation with local partners and churches in Jordan. These efforts are dedicated to providing training for Christians, as well as relief, rehabilitation and research for the situation that followers of Jesus face. Open Doors also raises prayer support for Christians in Jordan.
How can you pray for Jordan?
Pray for Christians who worship in unregistered churches. Pray they would be able to continue to worship and that the religious freedom the government promises would be more than empty words.
Pray for followers of Jesus who left Islam. Pray they wouldn't be oppressed or ostracized by their families, and that they would be safe from harm.
Pray for leaders in Jordan, that they would be increasingly open to religious freedom, and that the hope of Jesus would transform their hearts and minds to follow Him.
Open Doors works with local partners and churches to strengthen persecuted Christians in Jordan through the following ministries.
Training
Rescue, restoration and research
Promoting prayer support
Pray that God would keep Open Doors serving in Jordan. Pray that all training efforts will produce more local preachers for the Lord's work.
Pray that God would facilitate the establishment of a unified 24/7 prayer network of ministry in the local area.
---
---
---
Related Events and Prayer Background
---
Cleansing/Firewall Prayer:  Cleansing Prayer
Dear Heavenly Father, I ________ (put your name in it) come to the throne of grace, through the blood of Jesus Christ, the power of the Holy Spirit, to receive Your abundant grace and mercy.   Lord Jesus, ________ confess You are the Lord of my life.   I ask the resurrected power of the Holy Spirit to fill and saturate every part of my being.   I surrender all my spirit, soul and body completely to You.  Now I ask You to reveal to me, remind me of any sin that I have committed known or unknown, so that I can confess and repent of them accordingly. (Recommendation:  quiet yourself, so you can allow the Holy Spirit to reveal to you)
Cleanse me from all the defilement of the world, sanctify me and my family line of any unrighteousness with the blood of Jesus.   Now by my own will, I choose to forgive everyone that has offended me or hurt me, I release them into the freedom of my forgiveness.   I also release them from the debts they might owe me. I now cast all my burden to You .  Your yoke is easy, Your burden is light.   I now put on the armor of God that You have given me, gird myself with the belt of truth, the breastplate of righteousness, the helmet of salvation, the shield of faith, the sword of the Spirit, my feet fitted with the gospel of peace, so that I can pray and intercede in the Holy Spirit by Your mighty power, and after done all to stand firm.
【Back to Top】【Back to Related Prayer】
---
Cleansing/Firewall Prayer: Firewall Prayer 
Abba Father, I thank you for watching and blessing us coming in and going out, from now and forevermore.
Abba Father, help us to hide under the shadow of the Almighty, and cover us with Your wings.   I now plead the blood of Jesus Christ of Nazareth on myself, my entire family _________
(speak names of your family, and name the people, things, items, that needs covering, such as : your work, ministries, and everyone that you minister to, your  property, finances, friends, pets, vehicles, pastors and small group leaders / members and president )
Abba Father, send the host of angels and chariots of fire, to surround and protect us, I ask that You place the power of the Cross of Jesus Christ, in between everyone and the power of darkness that we might be facing today, to block all ungodly influences and keep us from all spiritual attacks, loss of property and any evil strategy of the enemies. We declare no weapon formed against us shall prosper.   Lead us not into temptation and deliver us from evil.
In Jesus' name I pray, Amen!