Daily Prayer (7/28)
---
Cleansing/Firewall Prayer:  Cleansing Prayer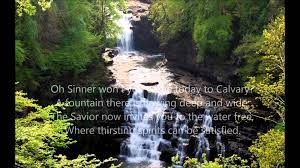 Dear Heavenly Father, I ________ (put your name in it) come to the throne of grace, through the blood of Jesus Christ, the power of the Holy Spirit, to receive Your abundant grace and mercy.   Lord Jesus, ________ confess You are the Lord of my life.   I ask the resurrected power of the Holy Spirit to fill and saturate every part of my being.   … Click to Read More
---
Cleansing/Firewall Prayer: Firewall Prayer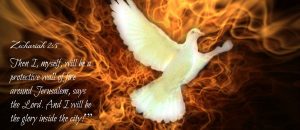 Abba Father, I thank you for watching and blessing us coming in and going out, from now and forevermore.
Abba Father, help us to hide under the shadow of the Almighty, and cover us with Your wings.   I now plead the blood of Jesus Christ of Nazareth on myself, my entire family _________
---
Repentance: 
Repentance for City 06
Isaiah 59:12-15   For our offenses are many in your sight,  and our sins testify against us.  Our offenses are ever with us,  and we acknowledge our iniquities:   rebellion and treachery against the 

Lord

, turning our backs on our God, inciting revolt and oppression, uttering lies our hearts have conceived.  So justice is driven back, and righteousness stands at a distance; truth has stumbled in the streets, honesty cannot enter.  Truth is nowhere to be found,  and whoever shuns evil becomes a prey.  The

Lord

looked and was displeased

 

that there was no justice.
【Background : Today, many countries around the world have experienced prevalent moral decline. Except for true Christians, most people tend to indulge themselves with liberal agendas without restraint and ignore the teachings of the Bible. In our society, the divorce rate is also rising, the family begins to disintegrate, the gay revolution comes out of the closet, the same sex marriage is legalized, "abortion is legal", "gender confusion, men and women share the same bathroom", "legalization of euthanasia ", "legalization of marijuana" , under the leadership of liberals, even through sex education, targetting on middle and primary school students, so that they not only support these policies, but also extend to the next generation until all biblical principles of moral and legal barriers are removed,   As described in the first chapter of Romans:  since they did not see fit to acknowledge God, God gave them up to a debased mind to do what ought not to be done. Though they know God's righteous decree that those who practice such things deserve to die, they not only do them but give approval to those who practice them.】
Abba Father, we rend our hearts and humble ourselves before You, asking You to forgive us for our rebellion and going our own way. Have mercy on us, Lord, for we have turned away from You. Let us not die but live by Your amazing love which is pouring out to all fresh. Send us Your holy fire to consume us and revive us.
Let us and the Chinese people all over the world stand and cry out together for our beloved city to turn away from our wicked ways. We declare that Jesus is Lord, He rules over our city and our city belongs to the Lord Jesus!
We pray in the name of the Lord Jesus, Amen!
---
Critical Event:  Pray Against the Outbreak of Covid-19 in Philippines
【Event: MANILA, July 27 — The Philippines recorded 7,186 new coronavirus cases today, the highest single-day increase in more than six weeks, and an additional 72 deaths, the Southeast Asian country's health ministry reported.
President Rodrigo Duterte warned yesterday of stricter virus curbs if the current outbreak worsens. According to one research group, daily cases could hit 8-10,000 infections a day without stronger countermeasures to contain the more contagious Delta. 】
Declare in the name of the Lord Jesus, 
God is in control during the epidemic spread in Philippines
Jehovah Shammah –

The virus cannot survive in God's presence.
The fire of the Holy Spirit fell from the sky and consume the power of darkness behind this virus completely.
The Lord will eliminate the virus and stop its spreading completely.
The glory of God will protect the high-risk groups in Philippines, including medical staff and researchers, from infection.

Jehovah Rapha, the healing power of God will come to the covid-19 confirmed cases in Philippines,
Jehovah Jireh , God will Supply Philippines with the correct cure for the virus.
The power of God will surely expose corrupted bureaucrats and bring them to justice. He will break the power that use covid-19 virus to bring about unreasonable control and restriction and manipulation.
God will give wisdom to the righteous government of Philippines to lead the country to solve the epidemic problem.
---
Critical Event:  Pray For Spiritual Condition Of the Republic of Philippines
【Background: The Philippines is located in eastern Asia and is made up of more than 7,000 islands. It is mainly composed of ethnic groups that speak the language of the South Island language (95.5%), and there are also Chinese (1.5%), Indians, and Arabs. The Philippines was a Spanish colony and was occupied by the United States in the early 20th century until it was completely independent in 1946. The security of the society in the Philippines has been bad for many years. Due to government corruption, loose arms control, and serious social problems such as unemployment and poverty, many Filipinos have to work overseas, and the return of foreign exchange has become the main source of income in the Philippines. In May 2017, the southern part of the Philippines was occupied by the ISIS-related armed forces.  】
The Sin of Idolatry:Although most Filipinos are Catholics, the sin of idolatry is prevalent: in particular, people worship baby Jesus. We ask the Lord to forgive them and let them to be born again and saved..
Pray for Promiscuity on Campus:Premarital sex has
led to many unmarried mothers. We ask God to forgive and cleanse the whole country and deliver them from bondage of sexual sins.
Raise the Church to be Salt and Light:We ask the Lord to renew the church and open the spiritual understanding of believers; remove the spirits of the orphans and poverty and let the church arise and shine. For the sins of the Catholic Church mixing with other faiths, we ask the Lord for forgiveness.  We ask God to renew leaders of church to live a life of rebirth for the mystery of knowing the gospel is Christ. Bless the church to participate in the 24/7 watch.  Let God be honored as the King of Philippines and let righteousness prevail and sins be exposed and judged. Let all people be healed ushering in a greater revival and healing of the land.
Remove Corruption and Let the government be Just: Let Christians at top of the government exercise justice and fight bribery and corruption. Give government officials the fear of God and and let them deal with economic issues with righteousness and justice. At present, as government officials often collude with drug traffickers, thousands of young people, as well as political, business and educational figures are affected.  Because drug trafficking/abuse will completely destroy the next generation, we ask God to give the Philippine President a heart of righteousness, justice, integrity, holiness, and compassion to deal with issues concerning drug trafficking.
Protect the People and Missionaries from ISIS:We ask God to protect all the missionaries from harassment and killings from the ISIS. Grant hostages (local and foreign) grace and angels to guard them; let them be released as soon as possible. We pray that You will raise up "Pauls" in the rebels so that they will be restored and will live and die for the Lord. Give the Philippine government wisdom and ability to annihilate all the rebel。
Pray for Overseas Filipino Workers: There are many overseas Filipino workers.  We ask God to renew their lives and make them a channel for the gospel.
Pray for President Duterte: Forgive him for speaking words of contempt against God. We ask for his salvation; fill him with truth and give him a clean heart and an upright spirit to lead the country to repent and return to the Lord Jesus. We ask You to protect him and his family as they come and go. Renew his minds to replace old thoughts and ideas; keep his spirit, body and soul strong and prosperous.
In the name of Jesus, Amen
---
---
---
Related Events and Prayer Background
---
Cleansing/Firewall Prayer:  Cleansing Prayer
Dear Heavenly Father, I ________ (put your name in it) come to the throne of grace, through the blood of Jesus Christ, the power of the Holy Spirit, to receive Your abundant grace and mercy.   Lord Jesus, ________ confess You are the Lord of my life.   I ask the resurrected power of the Holy Spirit to fill and saturate every part of my being.   I surrender all my spirit, soul and body completely to You.  Now I ask You to reveal to me, remind me of any sin that I have committed known or unknown, so that I can confess and repent of them accordingly. (Recommendation:  quiet yourself, so you can allow the Holy Spirit to reveal to you)
Cleanse me from all the defilement of the world, sanctify me and my family line of any unrighteousness with the blood of Jesus.   Now by my own will, I choose to forgive everyone that has offended me or hurt me, I release them into the freedom of my forgiveness.   I also release them from the debts they might owe me. I now cast all my burden to You .  Your yoke is easy, Your burden is light.   I now put on the armor of God that You have given me, gird myself with the belt of truth, the breastplate of righteousness, the helmet of salvation, the shield of faith, the sword of the Spirit, my feet fitted with the gospel of peace, so that I can pray and intercede in the Holy Spirit by Your mighty power, and after done all to stand firm.
【Back to Top】【Back to Related Prayer】
---
Cleansing/Firewall Prayer: Firewall Prayer 
Abba Father, I thank you for watching and blessing us coming in and going out, from now and forevermore.
Abba Father, help us to hide under the shadow of the Almighty, and cover us with Your wings.   I now plead the blood of Jesus Christ of Nazareth on myself, my entire family _________
(speak names of your family, and name the people, things, items, that needs covering, such as : your work, ministries, and everyone that you minister to, your  property, finances, friends, pets, vehicles, pastors and small group leaders / members and president )
Abba Father, send the host of angels and chariots of fire, to surround and protect us, I ask that You place the power of the Cross of Jesus Christ, in between everyone and the power of darkness that we might be facing today, to block all ungodly influences and keep us from all spiritual attacks, loss of property and any evil strategy of the enemies. We declare no weapon formed against us shall prosper.   Lead us not into temptation and deliver us from evil.
In Jesus' name I pray, Amen!