Daily Prayer (7/10)
---
Cleansing/Firewall Prayer:  Cleansing Prayer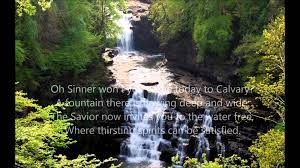 Dear Heavenly Father, I ________ (put your name in it) come to the throne of grace, through the blood of Jesus Christ, the power of the Holy Spirit, to receive Your abundant grace and mercy.   Lord Jesus, ________ confess You are the Lord of my life.   I ask the resurrected power of the Holy Spirit to fill and saturate every part of my being.   … Click to Read More
---
Cleansing/Firewall Prayer: Firewall Prayer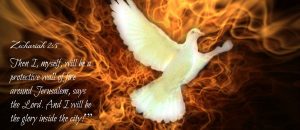 Abba Father, I thank you for watching and blessing us coming in and going out, from now and forevermore.
Abba Father, help us to hide under the shadow of the Almighty, and cover us with Your wings.   I now plead the blood of Jesus Christ of Nazareth on myself, my entire family _________
---
Repentance: 
Repentance for Self 04
Luke 12:15 and he said to them, "Take care, and be on your guard against all covetousness, for one's life does not consist in the abundance of his possessions."
Matthew 19:29 And everyone who has left houses or brothers or sisters or father or mother or children or lands, for my name's sake, will receive a hundredfold[a] and will inherit eternal life. 
Dear Lord Jesus, thank You for Your great love for us!  You did not count equality with God a thing to be grasped, but You humbled Yourself by becoming obedient to the point of death, even death on a cross— so that we would have the full salvation: delivered from death and ushered into glory!  You have asked us to love the Lord our God with all our heart, soul, mind, and strength, and to love others as ourselves.  Lord, I am willing but I am weak.  I have often withdrawn from what I know I ought to do.  I am like a branch that is not always connected to the vine, so that I'm not able to bear much fruit to glorify Your name.
Lord, forgive me for loving the world and the things of the world.  Although I honor You with my mouth, my heart is far away from You.  I lack understanding of Your heart.  I am often weighed down by the cares and riches and pleasures of this life, and have mis-managed my priorities.  I struggle with the inability to take hold of Your truth, and have suffered stagnant spiritual life and deception by the enemy as a result.
(You may skip over the ones that does not apply)
Lord, forgive me for the many falsehood I have entertained in my life.  Forgive me for participating in viciousness, lies, evil thoughts, and all kinds of filth and corruption in the heart, including self-centeredness, laziness, greed, blame-shifting, contentiousness, aggressiveness, viciousness, ridiculing others, being unjust, ignorant, unthankful; harboring sinister, envious and hateful thoughts; gloating, gossiping, spreading disputes, boasting, pride, neglecting God, being demanding and demeaning to others; rebelling against parents, being ruthless, indulging selves, and encouraging others to do the same.  Rebellion against authority, breaking trust, failure to abide by Your teachings and breaking Your covenants; setting others up as idols as well as worshiping the created instead of the Creator; following after the vices of non-believers, only to satisfy my own desires and fulfilling my own aspirations.
Lord, heal me of my rebellious and sinful ways.  Give me a humble and righteous spirit.  Renew my mind to do justly, to love mercy, and to walk humbly with my God.
In Jesus' name, amen.
---
Critical Event: Pray for Singapore
【Current Event:  Praying in unity is the key in this time of great global concern about another serious outbreak. Although the outbreak in Singapore is currently under control, we believe that Singapore still needs to be held in unity and prayer as the world faces a new variant of the coronavirus. At this critical time, we encourage all Christians to rise up together and continue to pray for Singapore.
We believe that God is our protector and deliverer. Psalm 91 reminds us that the Lord "is my refuge, my fortress, my God, in whom I trust. " Let our eyes look to God. Let us declare in faith, " A thousand may fall at your side,  ten thousand at your right hand, but it will not come near you."
He says, "Be still, and know that I am God; I will be exalted among the nations,  I will be exalted in the earth."(Psalm46)
Lord: How helpless are we in the face of the plague, and how do we know what not to do? Our eyes look to you alone.
】
Pray for the Singapore Ministry of Health: We pray together that God will give them the wisdom to do the right thing at the right time and in the right way.
Pray for health care workers: Pray that the blood of Jesus would cover all health care workers, increase their immunity and protect them from infection.
Pray for all the confirmed cases: Pray for God's protection over all the diagnosed patients: that they will be di diagnosed correctly, recover quickly and be fully healed.
Pray for vaccine researchers: for God's goodness to come to them with new discoveries and breakthroughs in research and development.
Pray for the church pastors: Pray that God would protect them and their families from the virus. Pray that God would give them wisdom to lead the congregation to build an altar of unity and prayer. Lead the congregation to turn their eyes to God and worship Him during this time of need.
Pray for Christians: Pray that God would give them faith over fear and reach out in love and selflessness to help those in financial need, those who are unemployed, and to counsel those who have fallen into suicidal depression in the face of the epidemic.
Ask God to save lost souls. Pray that God would raise up churches to be active in evangelism at this time, bearing much fruit for the Lord.
Pray for the establishment of an altar of unity in Singapore: Pray that God would lead the churches in Singapore to come together to establish an altar of unity and prayer.
---
---
---
Related Events and Prayer Background
---
Cleansing/Firewall Prayer:  Cleansing Prayer
Dear Heavenly Father, I ________ (put your name in it) come to the throne of grace, through the blood of Jesus Christ, the power of the Holy Spirit, to receive Your abundant grace and mercy.   Lord Jesus, ________ confess You are the Lord of my life.   I ask the resurrected power of the Holy Spirit to fill and saturate every part of my being.   I surrender all my spirit, soul and body completely to You.  Now I ask You to reveal to me, remind me of any sin that I have committed known or unknown, so that I can confess and repent of them accordingly. (Recommendation:  quiet yourself, so you can allow the Holy Spirit to reveal to you)
Cleanse me from all the defilement of the world, sanctify me and my family line of any unrighteousness with the blood of Jesus.   Now by my own will, I choose to forgive everyone that has offended me or hurt me, I release them into the freedom of my forgiveness.   I also release them from the debts they might owe me. I now cast all my burden to You .  Your yoke is easy, Your burden is light.   I now put on the armor of God that You have given me, gird myself with the belt of truth, the breastplate of righteousness, the helmet of salvation, the shield of faith, the sword of the Spirit, my feet fitted with the gospel of peace, so that I can pray and intercede in the Holy Spirit by Your mighty power, and after done all to stand firm.
【Back to Top】【Back to Related Prayer】
---
Cleansing/Firewall Prayer: Firewall Prayer 
Abba Father, I thank you for watching and blessing us coming in and going out, from now and forevermore.
Abba Father, help us to hide under the shadow of the Almighty, and cover us with Your wings.   I now plead the blood of Jesus Christ of Nazareth on myself, my entire family _________
(speak names of your family, and name the people, things, items, that needs covering, such as : your work, ministries, and everyone that you minister to, your  property, finances, friends, pets, vehicles, pastors and small group leaders / members and president )
Abba Father, send the host of angels and chariots of fire, to surround and protect us, I ask that You place the power of the Cross of Jesus Christ, in between everyone and the power of darkness that we might be facing today, to block all ungodly influences and keep us from all spiritual attacks, loss of property and any evil strategy of the enemies. We declare no weapon formed against us shall prosper.   Lead us not into temptation and deliver us from evil.
In Jesus' name I pray, Amen!