| | English  | 中文事項 |
| --- | --- | --- |
| Editorial 編輯區 | Due to the urgency of the unsettlement in USA, we ask nations continue to intercede for USA every day, that God's will may be done for America! | 由於美國選情緊急,我們呼求列國,在美國政局明朗前,每天為美國迫切代禱,使神的旨意成就在美國! |
Latest Prayer Watch Schedule 最新守望禱告時段
Date
日期
English Prayer Points
中文代禱事項
Sunday
星期日
Monday
星期ㄧ
Tuesday
星期二
Wednesday
星期三
Thursday
星期四
Friday
星期五
Saturday
星期六
---
---
Editorial 編輯區
---
Prayer Points For All Prayer Groups:
Here's the reminders from one of the leaders:
Good morning, family members. This morning I discern that this international united prayer network need to pray for protection and unity for all the National leaders and their co-workers who join this prayer network . We also want to pray for their family too free from evil and virus infection, be physically and mentally healthy, walk with God, and complete God's entrusted assignment in time . God bless you all .
I have ministered to the co-workers of the different United Prayer Network, and found that not many understands the attacks and challenges faced by their children, marriage, and family members and not all Intercessors are encouraged to pray for them. I personally understand that in addition to praying for the emergency prayer items of the nations, I discern that we need to pray for protection for the prayer leaders here, their co-workers and their families. Intercession for less than two minutes a day will bring the loving covering of God's upon them . God bless all of you.
---
禱告團隊代禱事項
來自我們當中一位代禱領袖的提醒:
家人們,早安。 今早我有感動這國際合一禱告網絡要為這裡的各國禱告領袖和他們的同工和他們的家人出入平安,脫離兇惡以及病毒感染,身心靈健壯,與神同行,完成神託付代禱。
我曾服侍過合一禱告網絡的同工, 發現他們婚姻家庭孩子服侍禾場經歷的攻擊以及挑戰是無人能了解, 也不是所有代禱事項有涵蓋為他們代禱。 我個人領受除了為列國緊急代禱事項禱告, 也需要為這裡的禱告領袖和他們同工以及他們的家屬代禱。 每天不到兩分鐘的代禱會帶來神愛的遮蓋。祝福你們。
【回到禱告總結】
---
---
Prayer Points for Nations 列國代禱事項
---
National Leaders
We declare in the name of the Lord Jesus that God will protect all leaders, co-workers and their families in the international prayer network.
We  pray that the blood of Jesus' precious blood  cover and protect Rev Tony Mulia,  Bishop Dan,  Pastor Kiong,  Pastor Michael Li Taiwan,  Pastor Michael Li USA,  Pastor Ruth Chieng ,  Pastor Juanxiu,  Rev Maggie Tsang,  Rev Roger,  Pastor Liu Yifang,  Pastor Joseph Li,Pastor Jasmine Tseng, Rebecca,  YingYing Duh and their families.   Please surround them with  a wall of fire to  keep them from  all vicious attacks. Amen!
---
Malaysia
Urgent Intercession for the Covid19 epidemic in Malaysia
【Current Event:  Malaysia's severe epidemic and medical care are on the verge of collapse. The authorities declared a state of emergency until August 1. The head of state of Malaysia, Sultan Abdullah (Al-Sultan Abdullah), announced today that Malaysia has entered a state of emergency to curb the spread of the COVID-19 (Wuhan pneumonia) epidemic. Some cities are closed.  Malaysia's new cases hit a record high this week, breaking the 4,275 case mark for the first time. 】
Declare in the name of the Lord Jesus
God is in power during the outbreak in Malaysia
God's almighty power shall protect Malaysia and stop the spread of the Covid-19 in Jesus name.
God will keep those who are infected and quarantined in Malaysia and heal them completely.
God's Glory will protect the high-risk groups of people in Malaysia, cover all medical staffs and researchers , all elderly homes, work areas and public areas from infection.
God will help the Malaysian government and decision-makers to wisely lead the country to solve the pandemic problem and all the boarders nearby Philippines, Indonesia and Kedah state shall be closed for stopping the spread of pandemic.
---
Pray for the Salvation of Muslims in Malaysia
【Current Event:  In Malaysia, the government and religious groups monitor churches and it is illegal to share the gospel with Malay Muslims. Converts from Islam to Christianity experience the most persecution, as every ethnic Malay is expected to be Muslim. These believers are often forced to hide their faith and meet in secret. If discovered, they could face divorce from their spouse, rejection from their family—or even risk being sent to a re-education camp.  … Click to Read More
】
Pray for Malaysia:
Pray for believers who seek to meet in secret. Ask God to give them meaningful times of worship and fellowship—along with the protection they need to gather safely.
Pray for religious freedom across Malaysia. Today, it is illegal to share the gospel with Malay Muslims—and it is also unlawful for Malay Muslims to leave Islam for Christianity.
Pray for Malay believers who have left Islam and are often isolated and cut off from their family members for embracing Jesus. Ask God to give them special grace and that they would know and feel they are never alone.
Pray for wisdom and boldness for church leaders as they lead their people in discipleship. Ask God to give Malay believers unity and strength to live out their faith through every trial they face.
(Source : Open Doors)
---
United States of America
Declaration Prayer For USA:  Pray Against Covid19 Pandemic in US Army
Current Event: According to a report on the US "Military" website on January 15, as 25,000 US National Guard soldiers flooded into Washington, D.C., the covid-19 infection crisis is also surging behind it. A US military spokesman said that among the National Guard members currently sent to Washington, 43 cases of infection have been reported. But the spokesperson claimed that it is not certain whether these cases are related to the deployment, and the soldiers may have been infected before entering Washington. The number of infections on January 23 is still increasing.
In the name of the Lord Jesus,
We declare that God's protective power will come to the US military, stop the spread of the covid-19 , and protect other US military from the virus infection.
The Lord shall heal all the infected troops. The fire of the Holy Spirit shall come on them, completely burning and removing all the pathogens of the covid-19. The glory of God will shelter and cover all American troops.
They will fully return to God at this critical moment and rely on the protection of the Holy Spirit .
Amen
---
Declaration Prayer For USA:  Pray For American Army Draining the Swamp
Current Event: The army has enough evidence to continue draining the swamp and catch alligators.
Proclaim in the name of the Lord Jesus:
 God will send heavenly angels to fight for them in front of the American army and assist them in their capture mission.
In the name of Jesus, the Lord shall break and disintegrate all the curses of witchcraft on the army's. God will send angels to protect them, especially when threats and conflicts intensify.
All elites, deep state governments and terrorists who participated in election fraud, colluded with foreign governments to rebel, and extorted political leaders, deceived voters and attempted to control and destroy USA must be brought to justice. Proclaim in the name of the Lord Jesus that their bases will also be exposed and destroyed.
God will protect all law enforcement personnel, especially all militaries from all evil and bloodshed during the arrest. Pray that God will protect and strengthen their immunity, keep them from the infection of the virus, and be physically and spiritually strong. Pray that they will trust in the Lord wholeheartedly.
God's people will stand bravely for God's will and continue to pray and fight until great victory comes to us.
God wants to restore the brotherly bond between the states, and the American people will unite and become the United States under God's governance!
---
Declaration Prayer For USA:  Pray for Former President Trump and His Family
Current Event: Continue to pray for the safety of Trump and his family. The wicked are now doing everything they can to continue to counterattack, block, slander and frame the blame and try to assassinate Trump to prevent him from coming back.
Proclaim in the name of the Lord Jesus:
The power of God will protect Trump and his family from enemy attacks.
The Lord will send a heavenly army of angels and build a fence on all sides to protect Trump and his home, and everything he has.
God will bless everything he does and his possessions would increase on the earth.
All the tricks of the enemy will be defeated.
The Lord Almighty will continue to lead the army to completely destroy the enemy's plan of blockade, slander, and assassination. They will fall into the snare they have set.
The Lord continues to complete His plan to destroy the enemy's base, and all those who do evil will be brought to justice and be wiped out.
---
Hong Kong
The Lord who has stopped the plague,  please cut off the source of the new coronavirus, prevent the virus from continuing to erupt and spread in the community (especially in old areas and old buildings); and give wisdom to the Hong Kong government to take this opportunity to deal with housing (such as high property price, squatters housing, overcrowded households, the need of homeless people), environmental sanitation (such as old-style buildings management, drainage management) and other social issues, turn curses into blessings.
Lord, please make the people of Hong Kong continue to be patient and willing to fight the epidemic in unity and cooperate with the government, medical care and public health sectors in epidemic prevention and anti-epidemic work. In Jesus Christ Mighty Name! Amen!
by Sunrise House of Prayer – 12 Gates
---
Taiwan
And he made from one man every nation of mankind to live on all the face of the earth, having determined allotted periods and the boundaries of their dwelling place, that they should seek God, and perhaps feel their way toward him and find him. Yet he is actually not far from each one of us, for 'In him we live and move and have our being'; (Acts 17:26-28)
In the 17th century, before the entry of the Han people, Taiwan was home to dozens of indigenous Taiwanese from different ethnic groups. Although they belonged to the Southern islander's family, they had different languages ​​and lifestyles. They were scattered throughout Taiwan's mountains and plains. Currently, only 16 ethnic groups are officially recognized, which is about 570,000 people according to statistics(2019), accounted for 2.44% of Taiwan's population. God placed the indigenous people to live in various places in Taiwan, for a common goal, that the indigenous people of different groups can rise up to seek God and be redeemed. We are grateful for God's loving plan of salvation, and we also declare in the name of Jesus that all the indigenous of all ethnic groups in this land of Taiwan will be led by the Holy Spirit, set free from false gods, rise up to seek and know the true God.
(Antonia Liao)
---
Indonesia
Urgency to pray for Indonesia:
Pray for the Covid 19 pandemic that will return to Indonesia:  So that God will give healing to everyone who is experiencing Covid 19, and God will give wisdom to the Indonesian government in its efforts to deal with Covid 19, Indonesian people will obey all the recommendations made by the government well. .
Pray for the various natural disasters that are threatening Indonesia.:  Currently Indonesia is entering the rainy season, recently there have been natural disasters in several places, flash floods, landslides and the fall of Sriwijaya Air SJ 128, may God's mercy and mercy on Indonesia, so that it escapes various other disasters and God help Indonesia in efforts to restore areas affected by natural disasters.
---
Philippine

 
CHURCH: PLS. PRAY FOR STRONGER UNITY AMONG SPIRITUAL FATHERS. Last week, we have organized the "Elders of the Nation", composed of united national apostolic leaders in the Philippines in pursuit of our prophetic destiny. We start with 12 leaders that include myself, Bishop Dan Balais, of the Intercessors for the Philippines-(IFP); Bishop Eddie Villanueva of Jesus Is Lord Church (JIL); Bishop Leo Alconga for Philippines for Jesus Movement- (PJM) & Bishop Noel Pantoja (Philippines Council of Evangelical Chur hes- PCEC) among others. Foundation for unity had been laid 10 years ago during our 490th Jubilee year since the cross was planted on our shores that made the Philippines, the 1st Christian nation in Asia ( March 16, 1521). We had a annual Bishops & Leaders Summit to build covenant relationship among chur h leaders across denominational lines (

Psalm 133: 1-3; Matt 16:18-19

).

PRAYER MOVEMENT

– PLS. PRAY FOR REVIVAL, OUTPOURING OF THE HOLY SPIRIT & THE GLORY OF GOD TO FILL THE NATION. We, in IFP, launched the "Philippines, Arise in Worship!" (PAW) last Aug 10, A nationwide wave of thanksgiving & praise throughout the nation fr9m Batanes ( northernmost island) to Tawitawi (southernmost island). It will culminate on Sept 18 Rosh Hashanah & Feast of Trumpets. All the 7,000 churches in the prayer network are involved. Our declaration: The Lord is good and His mercy endures forever!!! (I

Chron 16:34

)

NATION

– PRAY FOR THE HEALING OF THE LAND FROM DS COVID19 PLAGUE & THE ECONOMIC RECESSION THAT RESULTED FROM THE PROLONGED 6 MONTH LOCKDOWN, THE LONGEST IN THE WORLD!
To date, we have 217,396 confirmed cases; 157,403 recoveries and 3,520 deaths.
We have the highest no. of confirmed cases in Southeast Asia. Our economy was worst hit contracting to -16.5% from one of the best economic performers in d last decade with an average of 6.5% GDP even up to last year 2019. PLS PRAY FOR THE HARVEST OF SOULS WHILE IN THE MIDST OF THESE CRISIS (

Isa 26:9

)

GOVERNMENT

– PRAY FOR THE FEAR OF THE LORD FOR OUR PRESIDENT, HIS CABINET; THE LEGISLATURE& THE JUDICIARY. The Lord is dealing with all the abominations that has characterized this administration- i.e. shedding of innocent blood (bloody govt. anti- illegal drug campaign & extra judicial killings); corruption; arrogance; evil tongue; political & regional division; injustices & evil laws. (Prov 6:16-19). Corrupt politicians & political dynasties manipulate & bribe our people (especially the poor) every election.
THE PROPHETIC MANDATE OF THE LORD FOR THE INTERCESSORS: "CONTEND FOR YOUR NATION'S DESTINY!"
Please help us CONTEND!!!
C-Cry
O-Out
N-Now
T- To
E- Enforce the
N- Nation's
D- Destiny
Thanks to all the brethren in the network!!! Shalom!!!
– Bishop Dan A. Balais
National Chairman, Intercessors for the Philippines (IFP)
Senior Pastor, Christ, the Living Stone Fellowship (CLSF)
---
New Zealand
Deuteronomy 11:11-12  But the land you are crossing the Jordan to take possession of is a land of mountains and valleys that drinks rain from heaven. It is a land the LORD your God cares for; the eyes of the LORD your God are continually on it from the beginning of the year to its end.
Last week, there were local infections of covid 19 pandemic. Fortunately, it did not out spread. Thank the Lord for He cares and He watches over the land. Also ask the Lord to grant wisdom, discernment and vigilance heart to the government and people to prevent covid 19 pandemic from spreading.
In recent years, the changes in the middle school education system and national curriculum arrangements have led to a continued decline in school learning atmosphere and a decline in student quality. Multi-gender education has also been promoted in schools, causing confusion in the values ​​of the next generation. Pray for wisdom and strategies in the education sector to draw up correct and effective policies to enhance the country's educational competitiveness. Pray and ask for our Holy and righteous Lord to intervene with great power, execute judgment, and correct all curriculum content that does not conform to God's will. Pray that the Lord will raise up more educators who love the Lord to bring God's justice, truth, and holiness in the education sector.
Pray for renewal of the church: Ask God to awaken more churches to join the 247 Prayer Watch Network. Pray for churches to continue to equip disciples by the guidance of Truth and by Holy Spirit, so that the churches will be strong and victorious.
---
Brunei
【Background: The believers of Brunei face many challenges in living out their faith for Christ. The many Islamic laws in the country have been squeezing the church for decades, making it ineffective for the advancement of the Kingdom of God.   This country seems closed to the gospel. Laws are in place to prevent anyone from reaching out to the people of Brunei with the message of salvation.】(Source: Open Door)
Pray that God will break that squeeze and release His church to be a blessing to this nation. As Islam grows, pray that God will strengthen the church there.
Please pray for God to open the doors of this country so that many will come to faith in Christ, for only He can create such a miracle.
Pray also for the church in Brunei, that God would bless them and use them for His kingdom. Pray for wisdom for pastors and church leaders, as they identify ways to encourage their members to be faithful to Him, as well as be salt and light for the nation.
---
---
---
列國領袖
奉主耶穌的名宣告, 神的大能保護全面臨到國際禱告網列國的領袖, 同工和他們的家人。
主耶穌,祈求祢的寶血遮蓋保護Rev Tony Mulia, Bishop Dan, Pastor Kiong, Pastor Michael Li Taiwan , Pastor Michael Li USA, 錢路得, 娟秀,Maggie Tsang, Rev Roger ,劉怡芳,李家心牧師,Rebeka Huang , 杜盈盈以及他們的家人, 祢必設立火牆在他們四圍,保護他們不受任何兇惡攻擊。 阿門!
【回到禱告總結】
---
馬來西亞
馬來西亞疫情嚴峻醫療瀕臨崩潰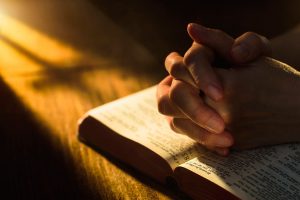 【時事:馬來西亞疫情嚴峻醫療瀕臨崩潰 當局宣布進入緊急狀態至8月1日。
馬來西亞國家元首蘇丹阿布都拉(Al-Sultan Abdullah)今天宣布大馬全國進入緊急狀態,以遏止2019冠狀病毒疾病(COVID-19,武漢肺炎)疫情擴散。部分城市封城。馬來西亞的新增病例這週創紀錄新高,首度破4275例大關。】
替代性認罪悔改: (如果你(妳)沒有犯以下的罪,可以略過不提)  主啊,我們代表在上掌權者來到袮面前,向袮認罪悔改,也求主感動各地各的守望代禱者,起來呼求主的憐憫,赦免我們的罪,舉凡走私、販毒、販賣人口、賭博、色情、槍殺、搶劫、强暴,墮胎、同性戀(婚姻)…(各人憑聖靈感動增減)等等,求主除去政府機關上下、裡外,隱藏的一切欺騙的靈,謊言的靈,一切官商勾結,污穢、邪蕩、爭競、仇恨、貪污、枉法,結黨、紛爭、放縱情慾、流無辜人血的罪。。(各人憑聖靈感動加減),叫這些罪惡、罪行,都被袮的真光照耀,讓隱藏的事被顯明出來,叫那些貪腐敗壞的官僚,都暴露伏法於在日光之下,由正直、愛國、愛民的新人取代,為主執掌王權。
奉主耶穌的名宣告 ,神掌權在馬來西亞疫情當中:

神的大能必保守馬來西亞,新冠病毒必停止蔓延。
在這危機時刻神必將興起教會積極傳福音。神的救恩必臨到全馬失喪的靈魂。
神必保守馬來西亞受感染和被隔離的人,使他們完全得醫治。
神的榮耀覆庇遮蓋保護馬來西亞高危險羣的人包括保守醫護人員和研究人員,不受感染。
神必賜智慧給馬來西亞政府和決策者,領導國家解決疫情問題。並嚴格管制邊界出入境情況。
阿們!
---
為馬來西亞穆斯林歸主禱告
【背景:  在馬來西亞,政府和宗教團體監視教會,與馬來穆斯林分享福音是非法的。穆斯林歸主者遭受的逼迫最大,因為每個馬來人都被視為穆斯林,這些信徒經常被迫隱藏自己的信仰,秘密聚會。如果被發現,他們可能會被離婚,遭到家人的拒絕,甚至有可能被送往再教育營。這就是為什麼馬來信徒在家庭和社會生活領域中承受最大壓力的原因。離開伊斯蘭教的人不僅違背馬來西亞的憲法,而且還違背整個社會,使信徒與自己的家人和鄰居背道而馳。
然而,除了近年來綁架某些基督徒外,逼迫在馬來西亞很少發生暴力。約書亞(Joshua Hilmy)牧師和他的妻子露絲(Ruth)在雪蘭莪州失蹤已有三年多。 雷蒙(Raymond Koh)牧師在八打靈再也市的一條繁忙道路上開車時被綁架,自2017年2月以來一直下落不明。根據該國人權委員會的調查結果,隸屬警方的馬來西亞特別部門參與了綁架。
在馬來西亞,沒有基督徒遭受逼迫的熱點地區。但是,基督徒的伊斯蘭宣教工作(尤其是馬來西亞土著群體)集中在東馬。隨著該地區,特別是沙巴州的移民穆斯林人數增加,幾年前,不再是基督徒佔多數。】
禱告事項: 
為尋求秘密聚會的信徒禱告,求主賜給他們有意義的敬拜和團契時光,當他們聚集時,求主保護他們。
為整個馬來西亞的宗教自由祈禱。今天,與馬來穆斯林分享福音是違法的,馬來穆斯林離開伊斯蘭教改信基督教也是非法的。
穆斯林歸主者因離棄伊斯蘭教而擁抱基督,會遭到家人的孤立和斷絕關係。求主賜下更多的恩典,讓他們知道並感到自己並不孤單。
為教會領袖祈求智慧和勇氣,去帶領他們的會眾作主門徒。求主賜予馬來信徒團結和力量,使他們在面對每一次考驗時都能堅守信仰。
(資料來源: 敞開的門)
【回到禱告總結】
---
 美國
為美國宣告禱告:停止新冠病毒在軍隊中傳播
時事:環球網軍事報道]據美國"軍事"網站1月15日報道,隨着2.5萬名美國國民警衛隊士兵湧入華盛頓特區,新型冠狀病毒感染危機也在這背後暗流湧動。美軍發言人表示,在目前派往華盛頓的國民警衛隊隊員中,已經出現43名感染病例。但這名發言人聲稱,不能確定這些病例是否與部署行動有關,士兵可能在進入華盛頓前就已感染。到目前1月23日感染人數還在增加中。
奉主耶穌的名宣告: 
神的保護大能必臨到美軍, 停止新冠病毒的散播, 保守其他美軍脫離病毒的感染。
聖靈的醫治將臨到被感染的美軍。 聖靈的火大大的臨到他們, 徹底的焚燒除掉所有新冠病毒的病原體
神的榮耀同在必庇護遮蓋所有的美軍,在這關鍵時刻必完全回轉歸向神並依靠聖靈的保護。
奉主耶穌的名宣告。阿門
---
為美國宣告禱告: 為軍隊抽乾沼澤禱告
時事:  目前軍隊擁有足夠的證據要繼續抽乾沼澤,捕抓鰐魚。
奉主耶穌的名宣告:
神必差派天使天軍帶領美國軍隊,保護他們,為他們爭戰並協助他們順利完成捕抓任務。
所有掌控美國的黑暗權勢必被瓦解粉碎,巫師巫婆對軍隊的咒詛與邪術必被破除。
所有參與選舉舞弊,勾結外國政府叛變,以及勒索政要、欺騙選民、企圖控制和摧毀美國的精英分子, 深層政府以及恐怖分子都要被繩之以法, 天網恢恢,疏而不漏。他們的基地也要被揭發並瓦解。
神必祝福並保護所有執法人員特別是軍人在逮捕行動中出入平安, 脫離一切凶惡,流血死亡,加强他們的免疫力, 保守他們脫離病毒的感染,體力靈力充沛,不住地 禱告倚靠神,經歷神同在的得勝!
神的子民必為神的旨意,勇敢站立,持續禱告爭戰,直到極大的勝利臨到基督肢體!
神要恢復各州之間兄弟般的聯結,美國人民會團結一致,成為在神治理之下的美利堅合衆國(United States)!
---
為美國宣告禱告: 為卸任總統川普和他的家人禱告
時事:  惡者現在竭盡所能在各方面繼續封殺,毀謗嫁禍嘗試暗殺川普, 避免他再回來東山再起。
奉主耶穌的名宣告:
神的大能必保護川普和他的家人免受仇敵的攻擊。
主必差派天使天軍川普和他的家人及家產四圍安營紮寨,保守看顧一切平安。
川普手所做的都蒙神賜福;他的家產也必在地上增多。
所有仇敵的詭計都將潰敗。 萬軍之耶和華必繼續帶領軍隊全面摧毀瓦解仇敵封殺, 毀謗, 嫁禍暗殺反撲的計劃。他們要必掉進自己設下的網羅裏。
神必繼續完成祂的計劃摧毀仇敵的基地, 作惡的必都被繩之以法, 一網打盡。
【回到禱告總結】
---
香港
止息瘟疫的主,
求祢截斷新冠病毒的源頭,阻止病毒在社區(特別是舊區、舊式樓宇)持續爆發及擴散;並賜香港政府智慧,藉此機會處理房屋(如:樓價高企、劏房、擠迫戶、無家者需要)、環境衞生(如:舊式樓宇管理、渠管)等社會問題,化咒詛為祝福。
求祢使香港巿民持續忍耐,願意同心抗疫,配合政府、醫護界及公共衞生界的防疫、抗疫工作。奉主耶穌基督聖名而求,阿門!
(城市祈禱中心– 12城門)
【回到禱告總結】
---
台灣
他從一本造出萬族的人,住在全地上,並且預先定準他們的年限和所住的疆界,要叫他們尋求神,或者可以揣摩而得,其實他離我們各人不遠;我們生活、動作、存留,都在乎他。(徒17:26-28)
在17世紀漢人進入之前,台灣約有數十個不同族群的台灣原住民定居於此,他們雖同屬南島語系,但語言不同,生活方式不同,分散在台灣高山及平地各處。目前僅16個民族為官方所承認,根據統計約有57萬多人(2019),佔台灣人口的2.44%。神將原住民安置在台灣各處居住生活,有個共通的目地,就是為了要讓不同群族的原住民,都能夠起來尋求神,得蒙救贖。我們為神這充滿愛的救贖計畫感恩,也奉主名宣告,在台灣這塊土地上的各族原住民,全都要被聖靈引導,脫離假神,起來尋求真神,認識真神。
(Antonia Liao)
【回到禱告總結】
---
印尼
為將返回印度尼西亞的Covid 19疫情祈禱。 祈求上帝給所有經歷Covid 19的人帶來康復,並祈求上帝給印度尼西亞政府智慧晓得如何处理Covid 19疫情问题,也祈求印度尼西亞人民將很好地遵守政府提出的所有建議。
為威脅印度尼西亞的各種自然災害祈禱。 目前印度尼西亞正進入雨季,最近在一些地方發生了自然災害,洪水山崩暴發,和 Sriwijaya Air SJ 128失事墜落,願上帝憐憫印度尼西亞,使它逃脫其他各種災難,上帝幫助印度尼西亞努力恢復受自然災害影響的地區。
---
菲律賓
爲教會禱告: 爲着屬靈父老有更強的合一禱告。上個禮拜,我們舉辦由菲律賓全國聯合使徒性領袖組成的"國家的長老"一起追求我們的先知性的命定。一開始我們有12 個領袖,當中包括我,Bishop Dan Balais, 代表菲律賓的代禱者(IFP), Bishop Eddie Villanueva 代表耶穌是主教會(JIL) 的, Bishop Leo Alconga 代表菲律賓耶穌運動(PJM)和 菲律賓福音公會(PCEC) 的 Bishop Noel Pantoja 。我們在十年前, 在慶祝自從十字架被種植在菲律賓的岸上,成爲亞洲第一個基督徒國家(1521年3月16號)的第490屆喜年,已經開始了鋪陳合一的基礎。我們每年都有主教和領袖高峯聚會來建立衆教會不同宗派的盟約關係。(

Psalm 133: 1-3; Matt 16:18-19

).
禱告運動 – 請爲國家的復興,聖靈的澆灌和神的榮耀充滿整個國家禱告。在上個月, 八月十號, 我們菲律賓的代禱者(IFP) 發動 "菲律賓, 興起,敬拜!" (PAW) 全國性的感恩和敬拜浪潮,從 Batanes ( 最北部的海島) 到 Tawitawi (最南部的海島), 一直到九月18 猶太人新年& 吹角節. 所有在禱告網的 7,000 教會都參與。我們的宣告: 耶和華本爲善和他的慈愛永遠常存!!! (

歷代志上 16:34

)

國家

– 爲這土地從新冠疫情得醫治,爲因疫情導致六個月的封城(由始以來最久的一次)所造成的經濟蕭條代禱。
至今,我們有217,396 確診; 157,403 在康復中 和 3,520 死亡案例。
我們的確診案例在東南亞是指數最高的。我們的經濟嚴重受影響。請禱告在這樣的危機當中我們能夠有靈魂的收割。 (以賽亞書 26:9)

政府

– 禱告我們的總統,國會,立法和司法會敬畏神, 神在對付所有在行政上不討神喜悅的性質,比如- 流無辜人的血(血腥政治, 反毒品活動和額外的司法殺戮); 貪污; 高傲; 惡毒的話; 政治和區域的分裂; 不公和邪惡的法律 (箴言書 6:16-19). 在每次選舉裏,貪污的執政 和執政王朝的操控和賄賂人民 (特別是貧窮人)
主對代禱者先知性的授權:"捍衛你國家的命定"!
請幫助我們一起爭取!!!
C-Cry 哭求
O-Out 出來
N-Now 現在
T- To 去
E- Enforce the 實現
N- Nation's 國家
D- Destiny 命定
謝謝禱告網裏的弟兄姐妹。平安!!!
– Bishop Dan A. Balais
國度主席, 菲律賓的代禱者(IFP)
主任牧師,基督, 生命石聯誼 (CLSF)
【回到禱告總結】
---
新西蘭
申11:11-12你们要过去得为业的那地,乃是有山、有谷、雨水滋润之地,是耶和华你 神所眷顾的。从岁首到年终,耶和华你 神的眼目时常看顾那地。
上週新冠疫情出現本土感染病例,所幸未向外擴散,感謝主的看顧,也求主賜下智慧、明辨力及警醒的心在政府及百姓中,使疫情不致蔓延。
近年來中學教育制度、国家课程安排的更改,反而使校园學習風氣持續低落,學生素質降低,多元性別教育也大舉在學校推動,造成下一代價值觀的混亂。求主賜下智慧謀略在教育部門,擬定正確有效的方針來提升國家教育競爭力,懇求圣洁公义的主以大能介入,施行判断,匡正一切不合神心意的课程内容。求主兴起更多爱主的教育工作者在教育領域帶下神的公义、真理、圣洁。
為教會更新導告:求主甦醒更多教會加入247禱告守望網络,在真理與聖靈引領下持續裝備門徒,使教會剛強得勝。
(Jasmine Tseng)
【回到禱告總結】
---
汶萊
【背景:  在汶萊脫離伊斯蘭教改信別的宗教是非法的,因此跟隨耶穌的穆斯林歸主者遭到當地和國家的逼迫。歸主者可能被家庭拋棄、被迫與配偶離婚並離開家庭。已婚的穆斯林歸主者也失去對子女的監護權。
非傳統的基督教群體不能註冊為教會,而通常註冊為公司、團體或家庭中心。因此它們被視為世俗業務團體,必須每年向政府提交財務和營運報告。
分段實施的伊斯蘭教法影響著汶萊的各個社會階層,於2019年全面實施的伊斯蘭教法引起國際關注對汶萊的影響。即使在一年後,法例對基督徒的意義仍然不大清晰,儘管它似乎普遍不是針對基督徒而實施。
最容易受逼迫的人
由於國土很小,因此沒有真正的地域差異,或分開鄉村或城市的不同逼迫狀況。穆斯林歸主者特別受到針對,因為他們違反了法例。他們的權利可能被剝奪,有時他們寧願出國也不願生活在一個不斷受到強大壓力的地方。】(資料來源: 敞開的門)
請代禱: 
汶萊的信徒為活出基督教信仰面對許多挑戰。祈求神打破這種打壓,釋放祂的教會並使它成為國家的祝福。隨著伊斯蘭教的擴展,祈求神堅固那裡的教會。
這個國家似乎對福音閉關,現行的法例防止任何人接觸汶萊人去分享救恩的信息。祈求神打開這個國家的門,令更多人相信基督,因為只有祂才能創造這樣的奇蹟。
為牧師和教會領袖祈求智慧,他們正在尋找方法來鼓勵會眾對神忠心,並為國家作光作鹽。
【回到禱告總結】