Daily Prayer (8/6)
---
Cleansing/Firewall Prayer:  Cleansing Prayer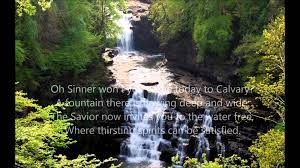 Dear Heavenly Father, I ________ (put your name in it) come to the throne of grace, through the blood of Jesus Christ, the power of the Holy Spirit, to receive Your abundant grace and mercy.   Lord Jesus, ________ confess You are the Lord of my life.   I ask the resurrected power of the Holy Spirit to fill and saturate every part of my being.   … Click to Read More
---
Cleansing/Firewall Prayer: Firewall Prayer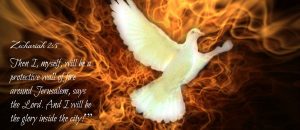 Abba Father, I thank you for watching and blessing us coming in and going out, from now and forevermore.
Abba Father, help us to hide under the shadow of the Almighty, and cover us with Your wings.   I now plead the blood of Jesus Christ of Nazareth on myself, my entire family _________
---
Repentance: 
Repentance for Country 05
Genesis 12:2-3 "I will make you into a great nation, and I will bless you; I will make your name great, and you will be a blessing. I will bless those who bless you, and whoever curses you I will curse and all peoples on earth will be blessed through you."   
Isa 54:17 " no weapon forged against you will prevail, and you will refute every tongue that accuses you. This is the heritage of the servants of the Lord, and this is their vindication from me," declares the Lord."
Abba Father! The hostility, hatred and pressure from the international community on  Israel, has increased day by day. Our country has also participated in and promoted anti-semitism in the past, denied Israel as an independent democracy and persecuted them politically through boycott, deprivation and sanction, defame,discredit, slander, fabricate lies and spread fake news through the media, attacked Your chosen people and the government. We now confess our sins and repent before You, please forgive our sins and transgressions, and remove and dispel all lies and prejudices. Our nation will turn to God and to bless and protect Israel. Whether in diplomacy, trade, or national defense policy, we must support Israel and serve the kingdom of the Father.
Lord, may You anoint and protect the Prime Minister of Israel, for him to be strong and courageous, undergird him with strength, so that he can stand firm in the face of enemies, pressures and storms, and give him a team of people with wisdom, ability and unity to govern the country.
Father God! Israel is the apple of Your eye. You are a faithful God that protects Israel without sleep or slumber. May You protect Israel according to Your faithfulness and promises, for Israel to be firmly established. Continue to treat the family of Israel with mercy, kindness, to turn back to You, open the eyes of their hearts, for more Israeli to know Jesus Christ is the Messiah they have been waiting for!  For the entire family of Israel to be saved!
In the name of the Lord Jesus Christ, Amen!
---
Critical Event:  Pray Against the Outbreak of Covid-19 in Romania
【Event:  Romanian doctors, meanwhile, warned authorities about an impending fourth wave of infections: 230 new cases were recorded on Monday, most of them in Bucharest.
This is the highest number of cases recorded in 24 hours in the past two months. Most infected people are those who did not get vaccinated against the virus. 】
In the name of Jesus Christ:
God is in control during the epidemic spread in ROMANIA
Jehovah Shammah –

The virus cannot survive in God's presence.
The fire of the Holy Spirit fell from the sky and consume the power of darkness behind this virus completely.
The Lord will eliminate the virus and stop its spreading completely.
The glory of God will protect the high-risk groups in ROMANIA, including medical staff and researchers, from infection.

Jehovah Rapha, the healing power of God will come to the covid-19 confirmed cases in ROMANIA,
Jehovah Jireh , God will Supply ROMANIA with the correct cure for the virus.
The power of God will surely expose corrupted bureaucrats and bring them to justice. He will break the power that use covid-19 virus to bring about unreasonable control and restriction and manipulation.
God will give wisdom to the righteous government of ROMANIA to lead the country to solve the epidemic problem. And strictly control border entry and exit conditions.
---
Critical Event:  Pray For Spiritual Condition Of Romainia
【Background:  The rich cultural traditions of Romania suffered severe economic and emotional destruction after 42 years rule of communism. Today's politics and society are also affected by widespread corruption. The people long for comfortable life with personal enjoyment. Globalization and  promise of better life challenge the traditional values ​​of the past.】
2 Chronicle 7:14 if my people, who are called by my name, will humble themselves and pray and seek my face and turn from their wicked ways, then I will hear from heaven, and I will forgive their sin and will heal their land.
Mark 12:30-31  Love the Lord your God with all your heart and with all your soul and with all your mind and with all your strength.'  The second is this: 'Love your neighbor as yourself.' There is no commandment greater than these."
【PRAYER】
Heal The Land: Heavenly Father, we come before Your throne of grace on behalf of the Romanian people to confess and repent for sins of corruption, bribery, materialism, abortion, drug abuse, prostitution, human trafficking, and child abuse. Please heal the land, remove the poisonous roots of communism, and grant us more grace to be set free from the bondage of sins and corruption, to have liberty in the truth, humble and obedient to the Lord, and aligned with You and glorify the name of the Lord. (

2 Chronicle 7:14

)
Rise Up The Church of The Bride of Christ: Heavenly Father, may the Holy Spirit rend the heaven and come down to fill the churches, ignite the fire of passion in their hearts for the Lord, love the Lord with all their heart, mind, soul, strength, and love others as they love themselves. Give them new wine skin, new wines, fresh oils, new powers, new visions, and dreams to renew the church with break through. Pour the Holy Spirit  on the pastors as they shepherd the flock, and for the church to be one in Christ, and build prayer altars to transform cities and nations. 

(Mark 12:30-31)

Bless the Romanian government: Heavenly Father, give wisdom to the leaders, personally lead them in the right path, make policies with heart of integrity, that honor God and help the people, honor and fear God and walk with God in justice and with compassion.
In Jesus' mighty Name, Amen.
---
---
---
Related Events and Prayer Background
---
Cleansing/Firewall Prayer:  Cleansing Prayer
Dear Heavenly Father, I ________ (put your name in it) come to the throne of grace, through the blood of Jesus Christ, the power of the Holy Spirit, to receive Your abundant grace and mercy.   Lord Jesus, ________ confess You are the Lord of my life.   I ask the resurrected power of the Holy Spirit to fill and saturate every part of my being.   I surrender all my spirit, soul and body completely to You.  Now I ask You to reveal to me, remind me of any sin that I have committed known or unknown, so that I can confess and repent of them accordingly. (Recommendation:  quiet yourself, so you can allow the Holy Spirit to reveal to you)
Cleanse me from all the defilement of the world, sanctify me and my family line of any unrighteousness with the blood of Jesus.   Now by my own will, I choose to forgive everyone that has offended me or hurt me, I release them into the freedom of my forgiveness.   I also release them from the debts they might owe me. I now cast all my burden to You .  Your yoke is easy, Your burden is light.   I now put on the armor of God that You have given me, gird myself with the belt of truth, the breastplate of righteousness, the helmet of salvation, the shield of faith, the sword of the Spirit, my feet fitted with the gospel of peace, so that I can pray and intercede in the Holy Spirit by Your mighty power, and after done all to stand firm.
【Back to Top】【Back to Related Prayer】
---
Cleansing/Firewall Prayer: Firewall Prayer 
Abba Father, I thank you for watching and blessing us coming in and going out, from now and forevermore.
Abba Father, help us to hide under the shadow of the Almighty, and cover us with Your wings.   I now plead the blood of Jesus Christ of Nazareth on myself, my entire family _________
(speak names of your family, and name the people, things, items, that needs covering, such as : your work, ministries, and everyone that you minister to, your  property, finances, friends, pets, vehicles, pastors and small group leaders / members and president )
Abba Father, send the host of angels and chariots of fire, to surround and protect us, I ask that You place the power of the Cross of Jesus Christ, in between everyone and the power of darkness that we might be facing today, to block all ungodly influences and keep us from all spiritual attacks, loss of property and any evil strategy of the enemies. We declare no weapon formed against us shall prosper.   Lead us not into temptation and deliver us from evil.
In Jesus' name I pray, Amen!