Daily Prayer (8/1)
---
Cleansing/Firewall Prayer:  Cleansing Prayer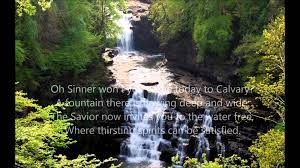 Dear Heavenly Father, I ________ (put your name in it) come to the throne of grace, through the blood of Jesus Christ, the power of the Holy Spirit, to receive Your abundant grace and mercy.   Lord Jesus, ________ confess You are the Lord of my life.   I ask the resurrected power of the Holy Spirit to fill and saturate every part of my being.   … Click to Read More
---
Cleansing/Firewall Prayer: Firewall Prayer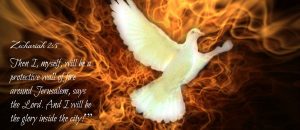 Abba Father, I thank you for watching and blessing us coming in and going out, from now and forevermore.
Abba Father, help us to hide under the shadow of the Almighty, and cover us with Your wings.   I now plead the blood of Jesus Christ of Nazareth on myself, my entire family _________
---
Repentance: 
Repentance for City 10
Isaiah 59:12-15  For our offenses are many in your sight, and our sins testify against us. Our offenses are ever with us, and we acknowledge our iniquities:  rebellion and treachery against the LORD, turning our backs on our God, inciting revolt and oppression, uttering lies our hearts have conceived.  So justice is driven back, and righteousness stands at a distance; truth has stumbled in the streets, honesty cannot enter.  Truth is nowhere to be found, and whoever shuns evil becomes a prey. The LORD looked and was displeased that there was no justice.

【Background: Abba Father, we realize that the unprecedented fire in California in 2017 was not by accident. This fire which consisted of more than 9,000 wildfire eruptions has consumed 1.2 million acres of land, from Klamath National Park in the north to San Diego in the south. In the past wildfires only burned forests but not houses; however, this fire burned down 10,800 buildings and claimed at least 46 lives, causing historic damage and casualties. The scale of fire was so large that firefighters were at their wit's end. After a month of continuous burning, this fire was put out not by human hands but by a sudden heavy rain. This reminded us of what King David experienced when he sinned by taking a census and chose to be punished by a plague for three days. After 70,000 Israelites died, as the angel of the Lord was about to destroy Jerusalem, the Lord relented and commanded the destroying angel, "Stop! It is enough !"】
Abba Father, we believe that You have sent the heavy rain out of Your mercy, for You desire all to be saved, none perish. You have sent the heavy rain to quench the untamable fire to give us the opportunity to repent; Abba Father, On behalf of myself and those in charge of our city, we confess and repent of our sins of ignorance, compromise, rebellion and resisting God, we leaned on ourselves and did not seek Your face in making new bills and laws, allowing sins of greed, evil, deceit, sensuality, jealousy, pride, arrogance, strife, disobedience to God, love of self, love of money, and exercising of no restrain in our lives and the cities. We have caused the people of California to fall into sin. Abba Father, we have gravely offended You,  please forgive us ! Cleanse us with the precious blood of the Lord Jesus and restore to us a heart of humility, meekness and fear of God that we might turn back to God like King David.
In the name of Jesus Christ, amen!
---
Critical Event:  Pray Against the Outbreak of Covid-19 in  Czech Republic
【Event: The Czech Ministry of Health has announced a tightening of restrictions amidst an upsurge of new Covid-19 cases. Starting next Friday, Czechs who are not fully vaccinated will have to undergo a test for the coronavirus when returning from abroad, since a single Covid vaccine will no longer be considered sufficient protection.
Over the past week, Covid numbers in the Czech Republic have considerable worsened. On Thursday, the Covid reproduction number, the average number of people infected by one person with the virus, climbed to 1.2.】
In the name of Jesus Christ:
God is in power during the epidemic spread in CZECH REPUBLIC.
God is in control during the epidemic spread in CZECH REPUBLIC
Jehovah Shammah –

The virus cannot survive in God's presence.
The fire of the Holy Spirit fell from the sky and consume the power of darkness behind this virus completely.
The Lord will eliminate the virus and stop its spreading completely.
The glory of God will protect the high-risk groups in CZECH REPUBLIC, including medical staff and researchers, from infection.

Jehovah Rapha, the healing power of God will come to the covid-19 confirmed cases in CZECH REPUBLIC,
---
Critical Event:  Pray For Spiritual Condition Of the Czech Republic
【Background: The Czech Republic celebrates 30 years of the collapse of communism. Although people enjoys freedom and prosperity, society is becoming complacent, people is disappointed with national leaders, and most people have no faith. 】
2 Corinthians 6:16 'I will live among them and go among them; I will be their God, they will be my people.'
Matthew 5:8 'Blessed are the purehearted! Because they must see God.'
Matthew 25:32 'All  nations will gather before Him. He will separate them out, as if they were sheep and goats.'
【PRAYER】
Pray For The Czech Republic To Enter into The Destiny: Heavenly Father, thank You for raising godly servants like the Moravian brothers and John Hus, and launched a centuries-old missionary movement, which gave the Czech rich spiritual inheritance. Have mercy on them and cover them  with the fear of the Lord, visit them again, demolishing the stronghold of fear and lies, and the evil forces that rule the Czech Republic, set them free to hear and accept the gospel. Reignite the passion of Your children for mission. We declare that Your will be done in the Czech Republic, as in heaven, lead the Czech Republic into her destiny. (

2 Cor. 6:16

)
Pray For The Revival in Czech's Church: Heavenly Father, may the fire of Your revival fall, set the church ablaze, refine the bride, send a supernatural breakthrough, and may Your children experience the healing and release of love, and be set free in the truth, to worship You in spirit and in truth. Raise up particularly the young generation to follow the Lord wholeheartedly (Matthew 5:8), so the gospel can be spread widely, and enter into the great glorious harvest.
Bless The Czech Government: Heavenly Father, give wisdom and strategy to the Czech government, for them to be humble and fear You, to walk with God in righteousness, prepare the Czech Republic to become a sheep nation. (

Matt. 25:32

)
In the name of the Lord Jesus Christ, Amen!
---
---
---
Related Events and Prayer Background
---
Cleansing/Firewall Prayer:  Cleansing Prayer
Dear Heavenly Father, I ________ (put your name in it) come to the throne of grace, through the blood of Jesus Christ, the power of the Holy Spirit, to receive Your abundant grace and mercy.   Lord Jesus, ________ confess You are the Lord of my life.   I ask the resurrected power of the Holy Spirit to fill and saturate every part of my being.   I surrender all my spirit, soul and body completely to You.  Now I ask You to reveal to me, remind me of any sin that I have committed known or unknown, so that I can confess and repent of them accordingly. (Recommendation:  quiet yourself, so you can allow the Holy Spirit to reveal to you)
Cleanse me from all the defilement of the world, sanctify me and my family line of any unrighteousness with the blood of Jesus.   Now by my own will, I choose to forgive everyone that has offended me or hurt me, I release them into the freedom of my forgiveness.   I also release them from the debts they might owe me. I now cast all my burden to You .  Your yoke is easy, Your burden is light.   I now put on the armor of God that You have given me, gird myself with the belt of truth, the breastplate of righteousness, the helmet of salvation, the shield of faith, the sword of the Spirit, my feet fitted with the gospel of peace, so that I can pray and intercede in the Holy Spirit by Your mighty power, and after done all to stand firm.
【Back to Top】【Back to Related Prayer】
---
Cleansing/Firewall Prayer: Firewall Prayer 
Abba Father, I thank you for watching and blessing us coming in and going out, from now and forevermore.
Abba Father, help us to hide under the shadow of the Almighty, and cover us with Your wings.   I now plead the blood of Jesus Christ of Nazareth on myself, my entire family _________
(speak names of your family, and name the people, things, items, that needs covering, such as : your work, ministries, and everyone that you minister to, your  property, finances, friends, pets, vehicles, pastors and small group leaders / members and president )
Abba Father, send the host of angels and chariots of fire, to surround and protect us, I ask that You place the power of the Cross of Jesus Christ, in between everyone and the power of darkness that we might be facing today, to block all ungodly influences and keep us from all spiritual attacks, loss of property and any evil strategy of the enemies. We declare no weapon formed against us shall prosper.   Lead us not into temptation and deliver us from evil.
In Jesus' name I pray, Amen!