Weekly Prayer (7/15)
---
Editor's Words
---
Prayer Request
Please pray for the people who are involved in organizing and making this Global 40 Day Prayer And Fast movement possible.  Particularly,  please pray for the spiritual leaders, their co-workers, and their family members, the behind-the-scene editorial team and their spiritual coverings, and family members.  Please ask God to:
protect everyone involved in the global prayer and fast and their families.  May God watch their coming and going and  keep them healthy with prosperous spirits, souls, and bodies.
bless the editorial team to be able to receive from God and translate it into words speedily and accurately.
---
Cleansing And Covering Prayer
---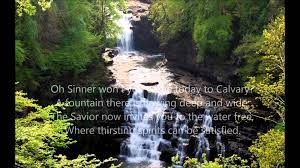 ---
Cleansing
 Prayers
Dear Heavenly Father, I ________ (put your name in it) come to the throne of grace, through the blood of Jesus Christ, the power of the Holy Spirit, to receive Your abundant grace and mercy.   Lord Jesus, ________ confess You are the Lord of my life.   I ask the resurrected power of the Holy Spirit to fill and saturate every part of my being.   I surrender all my spirit, soul and body completely to You.  Now I ask You to reveal to me, remind me of any sin that I have committed known or unknown, so that I can confess and repent of them accordingly. (Recommendation:  quiet yourself, so you can allow the Holy Spirit to reveal to you)
Cleanse me from all the defilement of the world, sanctify me and my family line of any unrighteousness with the blood of Jesus.   Now by my own will, I choose to forgive everyone that has offended me or hurt me, I release them into the freedom of my forgiveness.   I also release them from the debts they might owe me. I now cast all my burden to You .  Your yoke is easy, Your burden is light.   I now put on the armor of God that You have given me, gird myself with the belt of truth, the breastplate of righteousness, the helmet of salvation, the shield of faith, the sword of the Spirit, my feet fitted with the gospel of peace, so that I can pray and intercede in the Holy Spirit by Your mighty power, and after done all to stand firm.
---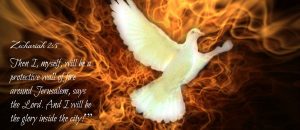 ---
Firewall Covering Prayer
Abba Father, I thank you for watching and blessing us coming in and going out, from now and forevermore.
Abba Father, help us to hide under the shadow of the Almighty, and cover us with Your wings.   I now plead the blood of Jesus Christ of Nazareth on myself, my entire family _________
(speak names of your family, and name the people, things, items, that needs covering, such as : your work, ministries, and everyone that you minister to, your  property, finances, friends, pets, vehicles, pastors and small group leaders / members and president )
Abba Father, send the host of angels and chariots of fire, to surround and protect us, I ask that You place the power of the Cross of Jesus Christ, in between everyone and the power of darkness that we might be facing today, to block all ungodly influences and keep us from all spiritual attacks, loss of property and any evil strategy of the enemies. We declare no weapon formed against us shall prosper.   Lead us not into temptation and deliver us from evil.
In Jesus' name I pray, Amen!
---
Daily Prayer Declaration
---

---
Declaration over Children, Adolescents, and Young People Around the World
We declare in the name of Jesus,
God, save the souls of children, adolescents, and young people around the world. Let them experience the power of God in a personal way and walk in the destiny of God.
God, releases the children, adolescents, and young people in the world from the control of video games, drugs, pornography, and homosexuality.
God, protects children, adolescents, and young people around the world from the danger of school bullying or sexual assault and harassment, not to fall into the trap of abduction and human trafficking, and displacement from wars.
God, prepare the workers who has wisdom and the power of God to go into the school to serve them.
Campuses all around the world is open to the teaching of biblical truth, and closed to the teaching of homosexual education.
The fire of the Holy Spirit will rend the heaven and come down. Signs and wonders and miracles will happen in every campus. Establish Your throne on all campuses, to abolish the strongholds of homosexuality. Revive the campus to become a holy kingdom of God.
---
Save the Souls of the Members of Free Mason and Illuminati 
 In the name of Jesus, the sovereignty of the Lord of Host will replace the control and manipulation from Freemason and Illuminati in politics, economy, and other areas.
 In the name of Jesus, the Lord of Host will send Michael the Archangel and the angelic host to destroy the dark power from Freemason and Illuminati in politics, economy, and other areas.
In the name of Jesus, all members that belong to Freemason and Illuminati will return to You and be saved.
---
Save the Souls of Islamic Extremists
We know the danger that Islamic extremists bring to the world with their terror attacks and their prayers that often become the curses toward Israel and the rest of the world.  Especially during Ramadan, the destructive power of Islamic extremists can increase enormously (for example, the deadly suicide bomb attacks in the Indonesian city of Surabaya this year and the Philippine City that was besieged by Islamic State-linked militants). Let us declare the following:
In the name of Jesus, the blessings and the peace of God will replace all the curses from Islamic extremists.
In the name of Jesus, all the terror attacks that Islamic extremists plan will fail and be interrupted before they can even start.
In the name of Jesus, the salvation and grace of God will come into the lives of these Islamic extremists.
---
Save the Souls of the LGBT group
In addition, the trend of LGBT is actively searching its way into the schools of every nation, pushing the legalization of homosexual education and same-sex marriage. Therefore, we need to pray and declare the following every day:
In the name of Jesus, the promotion of LGBT ideology all over the world will fail, including the legalization of same-sex marriage and homosexual education.
In the name of Jesus, the grace of God and salvation will come to the LGBT group.
In the name of Jesus, one husband and one wife system will be restored all over the world.
In the name of Jesus, young people will wake up and reject the ideology and value of same-sex marriage. They will embrace the truth and teaching of one husband and one wife system.
---
---
Keep All the Nations out of the War Crisis and into Peace 
In the name of the Lord, the whole world will enter into a season of reconciliation and peace, to break away from the enemy's division and tricks to detonate wars. We especially ask you God to preserve China-US relationship, United States-Russia relationship, Taiwan-China relationship, and the relationships between Middle East Muslim countries and Israel.
---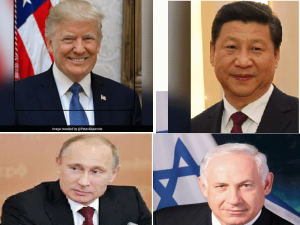 ---
President Trump of the United State
Prime Minister Netanyahu of Israel President
Putin of Russia
Chairman Xi Jinping of China 
Abba Father, we thank  You for setting up these world leaders at this time.  We ask you to fill them with Your Spirit daily, bless them and their families, watch their coming and going, keep them healthy, and give them wisdom to govern all the domestic and international affairs according to Your will.  May they be graceful to God's people and protect Christian religious freedom.
---
---
Pray for President Trump:
We declare in the name of Jesus:
For President Trump's 2020 re-election campaign 

God will continue to use President Trump to fulfill the destiny for the United States.

God will give President Trump word of wisdom and vigorous energy in every campaign trail.

President Trump's safety:

God keeps Trump and his family safe and blessed coming in and going out, no witchcraft spells or curses released from the Dark forces be fulfilled.

God will watch over and protect President Trump from any assassination plan, including attacks on health, disease, traffic accidents, murder and death.

President Trump's administration:

President Trump will acknowledge You in all his way, to pray and seek You, and not rely on his own understanding.

You will direct his strategies for the nation of United States or international issues, give him wisdom in his language, and spirit of counsel, so his words will be sharp like the two edged sword, with power and authority.

God, strengthen President Trump to walk in righteousness, justice, and do what is right in Your eyes. Everything that he does according to Your will can be accomplished.
The construction of the border wall will be completed on schedule.

President Trump's Cabinet:

God rule and reign the relationship between President Trump and his cabinet, all the aides have a righteous spirit.

The message report to Trump is accurate and no work of the enemy will be allowed.

God prepares the necessary cabinet for President Trump, strengthens their hearts, and work closely with President Trump in one heart,  to accomplish God's will.

President Trump is honored and respected:

The Almighty God of the universe is behind President Trump.

All those who resist him will see that President Trump is the anointed one of God, to honor and submit to him.

All spirit of lies, accusations and distortion, and personal attacks through the media and from leaders of the world and all sector be completely stopped and diminished.

Bless President Trump:

God will bless President Trump and his family with abundance.

Protect

President Trump's entire family be prosper and be in health as their soul prosper, and harmony in their marriage

.
In the name of Jesus,  we pray, Amen!
---
Pray for Chairman Xi Jinping
Oh Lord ! Paul urge us,first of all, that petitions, prayer, intercessions, and thanksgiving be offered on behalf of all men. especially for kings and all those in authority.
In the name of Jesus we declare:
Father God, soften the heart of Xi Jinping, so he can know You.
Father God, bless President Xi Jinping and all the officials of China and give them godly wisdom to govern China.
Father God give President Xi Jinping and government officials heart of righteousness, compassion, and humility to walk with God.
God raised up Christian to be aides by President Xi Jinping's side and be of great help to him, so that he will make godly decision in everything to bring world peace. In particular, the relationship between Taiwan and China, so that China and Taiwan will be blessed as well as nations.
In the daily busy schedule and routine, Father God, give President enough energy and physical strength, and also gives him courage and wisdom to deal with cases of corrupt officials.
Father God, gave him gentleness, patience, peace and stability to face the issue of Sino-US trade. Because he values ​​the relationship between the two countries above everything, God will be merciful to China, bless China, and reverse the situation. Amen!
---
Pray for Prime Minister Netanyahu:
In the name of Jesus we declare:
Father God, anoint Prime Minister Natanyahu in his position as the Prime Minister of Israel. You are his shield and keeps his heart and mind pure and clear, full of heavenly understanding and insight.
Father God cause Prime Minister Nathanyahu to diligently seek Your face,  humbly seek help from You to face all the challenges of Israel.
Reveal to him the salvation of Jesus and gave him a heart that hunger and thirst and long for God, like David, who earnestly sought the face of God and made God his content.
Prime Minister Nathanyahu will fully support the Aliyah of Jewish Messianic believers.
---
Pray for President Putin
In the name of Jesus we declare:
God reign in President Putin's heart and minds that he will surrender to the Almost High God and following His will.  God will keep him from the manipulation of the evil power.
Father God, President Putin will deeply know and experience You and diligently seek Your face.
 The presence of God becomes his covering again, give him the heart that desires to read the Scriptures. Help him find answers and solutions to ways to govern the country from the Bible.
Father God raise up Christians with loyalty, good deeds, spiritual life and wisdom in the decision-making group of President Putin, place them in high positions like Joseph, Daniel to support him, and to govern the country according to God's will. .
Father God move President Putin's heart, to embrace the Russian church with God's love, and gave the church full freedom to evangelize and support missionary work.
Bless the relationship between President Putin and President Trump to fulfill God's will! Amen!
---
Pray For United States
---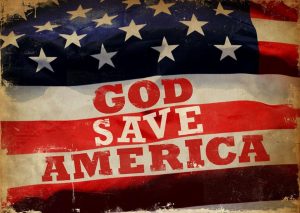 ---
Pray for United States: Democrats' Radical Riders (Clauses) to the recent House Immigration Bill
【Event: In May, a $4.5 billion Humanitarian aid bill was proposed by President Trump, and was passed by the House of Representatives (Democrats are majority), aimed to help Border living condition crisis. It's not for use for Border Wall in anyway. It turned out the approval was Democrats' political weapon. … Click to read more】
Romans 13:4-5: 'the authorities are God's servants sent for the very purpose of punishing those who do what is wrong, so you must submit to them, not only to avoid punishment, but also to keep a clear conscience.'

 

2 Chronicles 20:7: 'O our God, did you not drive out those who lived in this land when Your people Israel arrived? And did you not give this land forever to the descendants of Your friend Abraham?'

 

Revelation 2:26-27: 'To all who are victorious, who obey Me to the very end, to them I will give authority over all the nations. They will rule the nations with an iron rod and smash them like clay pots.'
 1 Samuel 8:7: 'Do everything they say to you, for they are rejecting Me, not you. They don't want Me to be their king any longer.'
【PRAYER】
Honor the heritage appointed by God to every nation:

Father, You have designed nations with distinguished culture, language, borders and boundaries, protection of citizenry, restrictions of conflicts and wars, lawful government ordinances, people responsibilities and duties. We honor the godly heritage that makes America the land with godly abundance.

(Rev. 2:26-27)

Obey God's rules:

Father, we pray to unite government leaderships to subject to God's biblical rules and foundation from the beginning. America is of boundaries and borders where God's sovereignty is worshipped. So is for all leaders, sojourners, foreigners and citizens' responsibility.

(Ro. 13:4-5)

Resist evil and establish godly rules:

We pray against ungodly rules and justice enforcing at every level, every immigration process, every power-hungry-struggle of sins. We renounce all false accusations to fall and returned to them, man-made border influx to diminish. We decree godly rules and immigrations laws will be established to deter all evil plans and doers.

(2 Chron. 20:7)

Bind and chase away the power of darkness:

Father, we decree Your law is of utmost confidence and assurance that our leaders will agree and be reestablished to judge unlawful trespassing of borders. To forbid Satan's cohorts secured by the unrighteous but are to be stripped and judged. To evict evil justices in our Supreme Court, the force of darkness is to be bound and chained on earth as it's in heavens.

(1 Sam 8:7)

In the powerful Name of Jesus! The Sword of the Lord falls on the head of every force of darkness in America, powers of rulers are overturned and bound in Jesus' Name, Amen.
In Jesus' Name. Amen.
---
Pray For Israel
---

---
Pray for Israel:

Pray for Israeli Government in the Shaking
【Background: WHY IS ISRAEL'S GOVERNMENT SHAKING?"I will once more shake the heavens and the earth, the sea and the dry land. I will shake all nations and the desired of all nations will come, and I will fill this house with glory." (Haggai 2:6-7)… Click to read more】
Ezekiel 37:4-6 "Then he said to me, "Prophesy to these bones and say to them, 'Dry bones, hear the word of the Lord! This is what the Sovereign Lord says to these bones: I will make breath enter you, and you will come to life. I will attach tendons to you and make flesh come upon you and cover you with skin; I will put breath in you, and you will come to life. Then you will know that I am the Lord.' ""
Jeremiah 32:38-40 "They will be my people, and I will be their God. I will give them singleness of heart and action, so that they will always fear me and that all will then go well for them and for their children after them. I will make an everlasting covenant with them: I will never stop doing good to them, and I will inspire them to fear me, so that they will never turn away from me."
The Government of Israel is Being Shaken: Dear Abba Father, You are once again shaking the heavens, the earth, the sea, and the dry land; You are also shaking the Israeli government. Oh Father, let it align with Your heart. Because of the failure of Netanyahu to form a coalition government, Israel is having another national election. Father, let the wind of reformation blow into Israel; let Israel be loosened from the institutionalized religious control, and liberated from the evil alliance and manipulation of the anti-messianic force. Let the ancient "gate" of politics be disintegrated and let Israel welcome the King of glory! Oh, Jesus, the Christ, come and rule over the Israeli government and people. Israel, lift up your heads, you gates; lift them up, you ancient doors, that the

King of glory may come in." (Psalm 24:9)

Father, let the government of Israel be on the shoulders of Your beloved Son Jesus. Bless the national election to be held on September 17th and establish the Israeli government to walk in justice and righteousness according to Your perfect will.
Revive Your People: Abba Father, have mercy on Your people and let the breath of life enter the dead bones that Israel will come to life. Restore Your covenant with Israel: they are Your people and You are their God. Let them worship freely in the Spirit and the truth; let them live in unity and follow You with the fear of the Lord forever and ever.
We pray in the name of the Lord Jesus, Amen.
---
Global Critical Event
---

---
Pray for the Persecution of Female Christians Around the World
【Current Affairs : According to the open door report in 2019, the persecution of Christians is increasing in many parts of the world. Especially the female Christians who are regarded as "vulnerable gender" are subject to multiple persecution from all sides. The lower the social status of women, the more serious the violence they suffer.  … detailed reading】 
John 14:27 "Peace I leave with you; my peace I give you. I do not give to you as the world gives. Do not let your hearts be troubled and do not be afraid."
1 Peter 1:7 "These have come so that the proven genuineness of your faith—of greater worth than gold, which perishes even though refined by fire—may result in praise, glory and honor when Jesus Christ is revealed."
Judges 5:12. 21  "Wake up, wake up, Deborah! Wake up, wake up, break out in song! Arise, Barak!The river Kishon swept them away, the age-old river, the river Kishon. March on, my soul; be strong!"
【PRAYER】
Strengthen Persecuted Female Christians: Heavenly Father, please particularly strengthen the persecuted female Christians " Hear me, my God, as I voice my complaint; protect my life from the threat of the enemy. Hide me from the conspiracy of the wicked, from the plots of evildoers (Psalm 64: 1-2) Fill them with Your love and peace and heal them.
Elevate Their Faith In the Midst of Persecution: Heavenly Father, rise up Your daughters in the midst of persecution to be full of peace and joy with no sorrow, no fear. Their faith is tested and tried through fire to become more precious than gold and be praised, glorified, and honored at the time of Jesus Christ appearing. (John 14:27, 1 Peter 1:7)
Rise up Deborah of this Generation: Heavenly Father, rise up strong Deborah of this generation and trample the enemy under their feet. Receive the wisdom and revelation from God, the courage and strategy of heaven, bring great release and breakthrough, and glory to the Almighty God!
In the name of Jesus, the King of Kings and the Lord of lords, Amen!
---
Pray for Denmark –
40 Weeks of Prayer for the Revival and Transformation of Europe
【Background : Denmark, the oldest kingdom in Europe, is the motherland of the many fairy tale by master Andersen; the Denmark enjoy a perfect welfare system and small gap between the rich and the poor. … detailed reading 】
Isaiah 22:20-23

"

In that day I will summon my servant, Eliakim son of Hilkiah.

I will clothe him with your robe and fasten your sash around him and hand your authority over to him. He will be a father to those who live in Jerusalem and to the people of Judah.

I will place on his shoulder the key to the house of David; what he opens no one can shut, and what he shuts no one can open.

I will drive him like a peg into a firm place; he will become a seat of honor for the house of his father

."

Matthew 16:18-19 "

And I tell you that you are Peter, and on this rock I will build my church, and the gates of Hades will not overcome it.

I will give you the keys of the kingdom of heaven; whatever you bind on earth will be bound in heaven, and whatever you loose on earth will be loosed in heaven

."

Romans 14:17 "

For the kingdom of God is not a matter of eating and drinking, but of righteousness, peace and joy in the Holy Spirit."

Psalm 84:2,10

"

My soul yearns, even faints, for the courts of the Lord; my heart and my flesh cry out. Better is one day in your courts than a thousand elsewhere; I would rather be a doorkeeper in the house of my God  than dwell in the tents of the wicked."
【PRAYER】
Pray for Denmark to enter God's Destiny

: Heavenly Father, may Your mercy come to Denmark and reignite the passion of Denmark with the fire of the Holy Spirit. Draw the Danish to turn to seek You in the place of comfort and prosperity. Give her the Spirit of wisdom and revelation, so she can know You more, understand Your heart, and know the vision and calling You have for her. Heavenly Father, we bless the transformation of the Denmark to walk completely in Your will and pick up the key of revival to help the German to open the door to the German revival and light up the fire of revival for Europe

Pray for the Danish Church

: Heavenly Father, thank You for using the foreign church to actively propagating the Gospel and establish churches and let the Danes experience the supernatural breakthrough and ascension in You. Pray for the outpouring of the Holy Spirit, awaken the churches, and ignite the fire in their hearts to follow Jesus closely. Let the Danes receive the new life and hope in Christ and become the church of the bride who is worthy of the Lamb of God.

Pray for Young Danish

: Heavenly Father, give the heart of hunger and thirst for the younger generation from the pursuit of self-perfection to hunger for the glory of the power of God. Fill them with the Holy Spirit every day and enter into the destiny like Joseph, Joshua and Daniel

Pray for the Danish Leader

: Heavenly Father, according to Your faithfulness please remember and bless Denmark for protecting the Jews! Give the spirit of wisdom, revelation, discernment, and fear of the Lord to the Danish leaders to formulate laws that align with You. Make godly decision and lead Danish into the abundance of the Kingdom of God!
In the name of the Lord Jesus Christ, Amen!
---
Pray For First Nations
---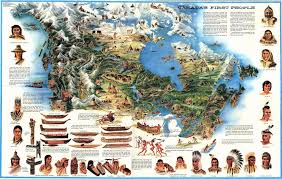 ---
Pray for First Nations in the Turtle Islands – Beyond "Awakened" the Native American Documentary
【Background: In 1975, Billy Graham gave an iconic speech at a conference on Indian evangelism, saying to Native American leaders, "You are a sleeping giant, the original American. You are now awakening. Just around the corner, you may become a spiritual superpower in this country that could change not only America, but the world." ... Click to read more 】
Acts 17;26-27

From one man he made all the nations, that they should inhabit the whole earth; and he marked out their appointed times in history and the boundaries of their lands.

 27 God did this so that they would seek him and perhaps reach out for him and find him, though he is not far from any one of us.
【PRAYER】
Awaken the First Nation to Understand Their Destiny and Calling : Heavenly Father, thank You for using the documentary "Awakening", to wake the First Nation up, so they will have a clear understanding of their calling and destiny, through their God's given spiritual explosive power to activate the end time harvest and revival.
Nations and Tribes are Standing and Helpings the First Nation to Enter into Their Destiny: Heavenly Father, You have cattle and sheep on thousand hills, You are Johovah Jireh, You will move kingdom's resources, to translate "Awakening " into many languages, also to help the process and completion of the next documentary, continue to communicate Your heart and plan for the First Nations to many tribes and nations.   Anoint these documentaries, to touch the hearts of people that watch the documentary will stand with the First Nations.
---
Pray For Church
---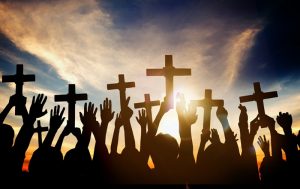 ---
Pray For Church: Transform the Workplace for Breakthrough
Genesis 1:28 "God blessed them and said to them, "Be fruitful and increase in number; fill the earth and subdue it. Rule over the fish in the sea and the birds in the sky and over every living creature that moves on the ground."                                             
1 Peter 2 : 9 " But you are a chosen people, a royal priesthood, a holy nation, God's special possession, that you may declare the praises of him who called you out of darkness into his wonderful light ."
John 12:26  "Whoever serves me must follow me; and where I am, my servant also will be. My Father will honor the one who serves me." 
【PRAYER】
Entering the workplace and regaining the lost land: Heavenly Father, thank You for reviving and stirring the church and care about the county and society to lead Christians into the workplace and shine for You. Heavenly Father, we will respond to Your calling and entering our destiny to regain the authority of "governing the whole earth" that God gave us this power when God created the heavens and the earth. Live out the life of Jesus Christ and may the principle of the righteousness of God and the kingdom value manifest and activate in the workplace to regain the lost land.
Restore the position of king and royal priesthood in the workplace: Heavenly Father, we are a royal priesthood and a holy nation. We will establish a workplace altar in all fields to declare the praises of Him who call us out of darkness into the wonderful light and expand the kingdom of God in the whole earth. Let God's will be done on earth as it is in heaven.
In the name of the Lord Jesus Christ, Amen!
---
Pray for Participating Churches and Pastors on Regional 24/7 Prayer Walls
【Editor's Note: The 24/7 prayer walls listed here are especially for local churches and pastors. If you are committed to watch on the regional walls, simply click on the link listed below to connect to the local prayer wall. 】
---
---
---
Related Events and Prayer Background
---
---
---
Pray for United States: Democrats' Radical Riders (Clauses) to the recent House Immigration Bill
【Event: In May, a $4.5 billion Humanitarian aid bill was proposed by President Trump, and was passed by the House of Representatives (Democrats are majority), aimed to help Border living condition crisis. It's not for use for Border Wall in anyway. It turned out the approval was Democrats' political weapon.
1 Kings 11:6: 'In this way, Solomon did what was evil in the Lord's sight, he refused to follow the Lord completely as his father, David, had done.'

 

Deuteronomy 17:16, 17b: 'The king must not build up a large stable of horses for himself or send his people to Egypt to buy horses, for the Lord has told you, "you must not accumulate large amounts of wealth in silver and gold for yourselves."'

 

Romans 13:1: 'Everyone must submit to governing authorities. For all authority comes from God, and those in positions of authority have been placed thee by God.'
Numbers 20:18, 20-21: 'But the King of Edom said, "Stay out of my land, or I will meet you with an army!" "Stay out! You may not pass through our land." With that he mobilized his army and marched out against Israelites with an impossible force. Because Edom refused to allow Israel to pass through their country, Israel was forced to turn around.'
 Who are really concerned with illegal immigrants' well-being? (1 Kings 11:6)
In 2018, unaccompanied minors numbered over 100,000, adult aliens 283,000. Most illegal migrants paid fees from $3,500 to $10,000 to 'Coyotes' to guide them to make it to the U.S. borders.
Note: Last week,  Democrat Senator Cory Booker (D-NJ) personally led a group of illegal migrants at the Texas southern border into U.S.
The $4.5 billion Budget was requested by President Trump to improve the hazardous health and living conditions at the detention centers, etc. which was caused by the daily 5,500 illegal influx. The reality of border influx and living condition has been long ignored by Democrats who also criticized all border problems are fabrication by the Trump Administration.
 It's for Democrats' selfish gain (Deu. 17:16, 17b)
The Democrats' passing of Budget came with 'Riders' (clauses) as follows. It may end fruitlessly because Democrats made it 'functionally to nullify Federal Immigration Law': 
It will take away border agents conducting any Asylum interviews (vs.  help easing lengthy wait time from immigration judges);

It prevents funds from being used by Dept. of Health and Human Services (HHS) from sharing information on sponsors (who accompanied the child migrants, or potential illegal sponsors, or their households) with DHS (Dept. of Homeland Security).

To force the Federal Government to accept illegal aliens (illegal sponsors) bringing unaccompanied minors into the U.S., to sponsor these illegal sponsors without repercussions from their own illegal status.
Result: Immigration Dept. (DHS) no longer able to protect the child from the smuggling loop. In the process, untraceable of any child smuggling loop and illegal aliens/sponsors throughout the U.S.  U.S. would be forcibly ignoring infiltration of smuggling transnational criminal organization to smuggle children into the country.
 The Plan in making Anti-America (Ro. 13:1)
In a nutshell, it's proven helpless effort to include Democrats in any reasonable solution to pass immigration legislation. The existing immigration dilemma was set up by Obama's Liberal Administration as workable policies to advance their political agenda for America. Democrat Congress is steadfastly unwilling to change, thus maintained to produce future voters and funding. Some Republicans support this policy because they want cheap labors for agriculture purpose.
Democrats are much more using this crisis (they created) as a political weapon than fixing the border. They don't want to fix the border so these illegal can stream in, can be counted in the next censes in the strongholds of the sanctuary laws in place. Democrats are counting on them to boost their congressional representation to max out their federal assistance dollars.
God's Laws for Pilgrimage and Nations….. (Num. 20:18, 20-21)
President Trump and his administration must affix the immigration laws over the congressional authority, and with the cooperation of the Senate and Supreme Court Jurisdiction.】
【Back to Top】 【Back to Related Prayer】
---
Pray for Israel:

Pray for Israeli Government in the Shaking
【Background: WHY IS ISRAEL'S GOVERNMENT SHAKING?"I will once more shake the heavens and the earth, the sea and the dry land. I will shake all nations and the desired of all nations will come, and I will fill this house with glory." (Haggai 2:6-7)
We're getting a second chance. How will we respond? You probably know that Prime Minister Netanyahu was not able to form a coalition government this spring. A standoff occurred when the longstanding political power of ultra-Orthodox religious parties was challenged by another party in Netanyahu's former, then re-attempted, coalition. Because no compromise was reached, another national election is scheduled for September 17. We believe the standoff is a result of God shaking, removing and lifting up heads of political "gates that the King of Glory may come in." 
"Lift up your heads, you gates; be lifted up, you ancient doors, that the King of glory may come in. Who is this King of glory? The Lord strong and mighty, the Lord mighty in battle. Lift up your heads, you gates; lift them up, you ancient doors, that the King of glory may come in." (Psalm 24:7-9)
For years we have prayed that our beloved and honorable prime minister would sever unholy political alliance with the ultra-Orthodox parties. Through ongoing threats and corrupt manipulations, these parties have helped keep Mr. Netanyahu in power for a decade. The increasingly violent, ultra-Orthodox wield disproportionate control throughout the land. They have institutionalized discrimination, sometimes violently, against Messianic Jews. As gate keepers of key departments of state, they have entrenched an anti-Messiah stronghold in the land. Thankfully, God is now shaking this stronghold. Loosening of institutionalized religious control is important for the next phase of Israel's covenant restoration. According to Scripture, our people would be restored first physically to the land, then spiritually to the Lord. God wants His people, including ultra-Orthodox zealots, set free to worship Him in Spirit and Truth. Our hearts are heavy in intercession for our government — but our  faith is strong. We believe spiritual restoration is at hand. We pray it might come the relatively easy way, through authorities operating in the fear of the Lord, rather than the hard way, through a time of great difficulty and trouble. 】(Source: Light of Zion, excerpt from 6/25/2019 prayer letter)
【Back to Top】 【Back to Related Prayer】
---
Pray for the persecution of female Christians around the world
【Current Affairs : According to the open door report in 2019, the persecution of Christians is increasing in many parts of the world. Especially the female Christians who are regarded as "vulnerable gender" are subject to multiple persecution from all sides. The lower the social status of women, the more serious the violence they suffer. As a second-class citizen, the situation of persecution is worsened and complicated. Christian women's self-worth is low, and they are particularly subject to even greater challenges. They become the target of persecution because of their beliefs often helpless and difficult to seek justice.
At the 2019 Global Watch List press conference, Hannah's sisters in South-West Asia described first-hand observations about the far-reaching impact of Christian women's persecution: "behind the persecution experience told by each brother or sister. There is a community, a street, a city, a region, and even a country that is hurting," she said. "The impact is so far-reaching. The marginalization, religious injustice, and loss of dignity of these men and women are so serious."
However, among these persecutions, many female Christians have also lived boldly and courageously to testify the glory and power of God.
Maiduguri, Nigeria – Rebecca Phillips
Because of the unbridled atrocities in the Boko Holy Land, few people dare to set foot in Maiduguri. Rebecca has assisted thousands of widows and orphans during these periods which giving them basic food and shelter needs.
"Many women brought their children alone to the internally dispersed refugee camps. They have nothing. They have no jobs and most of them have no education. So I want to help them. I see a need to be with those women who are in constant struggle to survive."
Rita is a Christian woman from Iraq. When the Islamic State invaded her hometown, Clarks captured her and she was only 26.  In 2017, she regained her freedom. In the past 4 years, she became a sex slave and was traded four times. She was constantly beaten, raped, ridiculed, intimidated and isolated. She suffered much more than that. Last April, she finally reunited with her father. She said, the armed forces of the Islamic State treat women as merchandises that can be bought and sold at will. Moreover, if they are not obedient, they will torture them at will.
Southern Egypt
Egyptian Christian women are greatly attacked by their beliefs and gender. They are particularly vulnerable and helpless in the face of persecution and discrimination. In order to counter the lies, the society has placed on them. Weekly women's group gatherings have taken place across Egypt. Women establish a more intimate relationship with God and with others in the group. When a woman shares, other women listen. They shed tears, comforted each other, shared the burden, and to receive healing. 
"We share the burden here and pray for each other. We are here to learn the true meaning of loving each other."
Orissa, India – Sonita Das (not her real name)
Sonita and her sister Mina were beaten with bamboo sticks by the same village men because of their Christian identity. With a broken wrist, she hid in the sheepfold outside the village to pray. "I tell God, unless I die, I will still testify for God. Lord, make me a vessel and make me a witness for You."
Today, the two sisters live in another village and use their testimonies to encourage other Christians. Even though there is still persecution, but in the Lord they can face everything with joy and confidence.
Mina said: "Before the persecution, I don't understand how close God is to us, but He proves His faithfulness, kindness, and goodness. He always looks after us."
(Source: Open door)
The Rise of the Forerunner : Prophet Lana Vawser released a message of comfort and excitement. The summary is as follows:
Where the enemy has bullied so many daughters of God with fear, insecurity, shame, mental torment, and many other areas. For many daughters of God, it feels like they continue to get 'steamrolled' by the enemy, but the Spirit of God is bringing to life that divine resolve. The mighty roar of victory within the daughters of God that says "NO MORE!!!!" 
There is a MAJOR shift taking place amongst women in the body of Christ where they are stepping further into their authority in Christ and strongholds. Shackles and chains are falling off once and for all as they take the Word of God and ROAR it over the enemy. 
The reason the enemy has come against them so fierce in this area is because they intimate with Jesus and the Spirit of God. They will be taken into the library of heaven to read the wisdom of God's heart. They will sit with the Lord and receive revelation of His Word.  They will witness the Spirit of God release significant strategies of heaven that is going to bring GROUNDBREAKING ANSWERS in the earth. 
Where the enemy has attempted to "steam roll" so many daughters of God, the Lord showed me that in this MIGHTY BREAKTHROUGH that is taking place NOW. These daughters are going forth in the empowerment of the Spirit like never before. Running in the triumph of Christ like never before (1 John 5:4) and tearing down the works of darkness. The enemy is so afraid of the daughters of God arising into their identity and authority. Thus, the enemies will do one's best to stop them, but it is backfiring as the Lord is ADDING to the daughters of God in the midst of the battle.
(Source: National Prayer Network)】
【Back to Top】 【Back to Related Prayer】
---
Pray for Denmark –
40 Weeks of Prayer for the Revival and Transformation of Europe
【Background : Denmark, the oldest kingdom in Europe, is the motherland of the many fairy tale by master Andersen; the Denmark enjoy a perfect welfare system and small gap between the rich and the poor. In Denmark, everybody wants to be perfect. It seems like nothing is ever good enough. For this reason, a lot of Danes suffer from stress or depression. Religion is personal privacy and the gospel is now being actively promoted by immigrant Christians.
Spiritual conditions 
Denmark has supported the Evangelical Lutheran Church for centuries. Its legal and social values ​​are rooted in Christian principles and traditions. 80% of Danes consider themselves to be Lutheran, but the attendance rate is only 2% and half of their members are mostly atheists.
Other Christians account for 85%. The foreign church helps the Danes to be set free from religious beliefs and witness the breakthrough of spiritual life. There are more than 150 foreign churches in Denmark and they are actively expanding their gospel ministry and building churches. Muslims account for 4%.
History and national flag
The Kingdom of Denmark was established in 985. King Cristian Kamad made the expedition to Estonian in 1219. While they found themselves in the unfavorable conditions, they cried out to God. A flag of red and white cross fell from heaven. The Dan army immediately defeated the enemy. During World War II, Denmark helped Jews in the country to travel to Sweden to escape the genocide in Nazi Germany.
Socioeconomic status
Denmark, a highly developed capitalist, is a founding member of NATO and a member of the European Union. In 2000, she rejected the euro and retained the Danish krone. In 2015, 40% of the society has entered into digital currency and paying without paper money and coins.
Smoking, alcohol abuse, and lack of exercise caused a high number of cancer. Prostitution, abortion, and same-sex marriage have also been legalized. According to the University of Southern Denmark, the number of rape cases in 2017 may be as high as 24,000, but only a very small number of people was sentenced for the crime.
Destiny of Denmark: a Danish brother shared
They began to seek God for the country in one heart for many years. Asking God what is hindering the revival in Denmark. They realized the church must deal with the problems between generations. Starting with honoring fathers and bringing reconciliation between fathers and sons. The practical actions included inviting the older pastors and honoring the previous generation. In the process of seeking God, they were surprised to find that every revival that took place in Denmark originated from Germany. Southern Denmark experienced a revival in the past, geographically very close to Germany, and there were often wars in the two countries; the war in 1864 caused Denmark to lose one-third of her land which is half of her population and half of her economic achievements. From then on, the attitude of the Danes changed. No longer regards herself as a big country and feeling insignificant, and was hostile toward Germany in everything. The spiritual blessings of Denmark come from Germany, but they are hostile to Germany. This is something that needs to be dealt with. Two years ago, they understood that Denmark's mission was to help Germany complete her mission, to bless her, and to break the shackles of resentment of Germany. He said that Germany is a gateway, but the door was locked. As long as it is locked, revival can't come to Europe. So Denmark and the countries surrounding Germany must reconcile with Germany. "The time has come, join this great shouting army and rejoice!" 
For more prayers for European countries , please click here】 (Source: Revival Europe, Intercession Handbook)
【Back to Top】 【Back to Related Prayer】
---
Pray for First Nations in the Turtle Islands – Beyond "Awakened" the Native American Documentary
【Background: In 1975, Billy Graham gave an iconic speech at a conference on Indian evangelism, saying to Native American leaders, "You are a sleeping giant, the original American. You are now awakening. Just around the corner, you may become a spiritual superpower in this country that could change not only America, but the world."
Greg Miller's documentary Awakened shows how Graham's predictions are coming true. The film expertly weaves interviews with Native American pastors, evangelists, prophetic visions, and charismatic gatherings, with stunning scenery and original music. As a seasoned sound designer (God's Not Dead, Christmas Angel), Greg Miller's score and skilled editing perfectly complements this inspiring material.
The filmmaker shares that God called him to move from Los Angeles to Sedona, Arizona several years ago. "Following the Lord's leading to move put me right in the heart of a great move of God beginning on the Navajo Nation and now spreading across North America through the indigenous people."
In an interview with The Stream, he says his "faith walk has absolutely gone to the next level as a result of doing this film…. It has also been the most satisfying journey I've ever been on as we have seen God move miraculously every step of the way."
Through numerous interviews with leaders of the Tribal Nations across North America, one unified message emerges: the First Americans have been awakened to the truth and power of Jesus Christ and God is on the move through these people.
"We have taken the last place of the lost and the least in this nation," says Quincy Goodstar, pastor of The Miracle Center in South Dakota. "The last to be breaking in to higher education, on our reservations, suicide is off the charts, addiction, alcoholism, even poverty–off the charts–but there is a grace, an undeserved favor, that is attracted to the last, lost and least. And now, the First Nations people have been given a message, they have awakened to the righteousness that comes through Jesus Christ."
"The last shall be first," Jesus tells his disciples, and Awakened says it is time for Native Americans to move from the last to the first as spiritual leaders that can change the world. This inheritance is made possible through the power of forgiveness—forgiving the white man who took their land and stripped their identity, forgiving the early missionaries who cared more about conforming them to white culture than the truth of the gospel, even forgiving those who still misjudge and ostracize them.
In 2015, passionate Christians, Russell Begaye and Jonathan Nez, were elected as President and Vice President of the Navajo Nation. The film documents President Begaye rebuking the spirit of poverty, of unemployment, of suicide and domestic violence.
The film also shows the Gathering of the Tribal Nations, where over 60 tribes as well as Chinese Christians and Messianic Jews united in worship. Another notable event was the Azusa Now unity conference which took place in Los Angeles this past April. Over 75 Native American tribes joined thousands of Christians in prayer, singing, dancing and healing miracles.
So what is our call regarding this spiritual movement? According to Greg Miller, "If all of the things being stated in the film are true… if we believe that the things Billy Graham stated 40 years ago are coming to fruition right now… then getting behind this movement and inspiring First Americans to take their place in Jesus is arguably the single-most important thing we can do as Believers!"
---
Awakened
The film "Awakened" was completed in 2016. It is really still in the infant stage, but it was birthed 100 years after the Azusa Pentecostal movement..
Just woke up with sleepy eyes! In need of your help! 
At the special gathering "the call" in Los Angeles, the organizer Lou Engle invited the First Nation people to start the meeting. It was the first time in many years that they were honored for their identity and was given some opportunity to share worship and dance. After all, in most of the Christian gathering in the United States, the First Nations were invited to the meeting for symbolic purpose. They were only be mentioned occasionally and after they were being asked to sit down. Sometimes, for the entire service they were never to be mentioned again.
The film's director, Greg Miller, went to film the event which became to the last part of the film. It shows how superficial of the First Nation ministries and this is only the first step which began after a hundred years!
First Nation leader, Joe Donnell, took the initiative to connect with him during the meeting in Los Angeles and later became good spiritual brother. I believe this is a wonderful connection. Through Joe Donnell, I had the opportunity to know the director.
In fact, a year ago when we invited Joe Donnell to Taiwan, Greg Miller wanted to come to Taiwan to film the First Nation church on the hills in Nantou County and pastor Anlee's church. The vision of Jesus Anlee's father saw in the sky and many precious stories from the outpouring of the Holy Spirit in the First Nation of Taiwan.
Last year, Joe Donnell travelled with us again to Taiwan and had a deeper understanding of how Han and First Nation walking together in unity, and really hoped that his friend Greg Miller could include them in the documentary.
This June, Greg Miller went to the 9 reservations with us and witnessed the East Coast Chinese immigrants, Japanese descendants from the West Coast, Americans, and descendants of First Nations came together in this big and desolate land. We wept, travailed, and crying out to God in intercessions. We did these only for one purpose which is for God to fulfill His will quickly. Let us see for ourselves the prophecy in 1975 by Pastor Billy Graham being activated after he completed his assignment on earth. We pray that we can see the fulfillment before we meet the Lord.
Although the First Nation people is just waking up. I believe when this giant stands up, even a small step will be a big step for the Kingdom of God!
There are a few things concerning the "Awakening" documentary that is happening:
We realized that China, Japan, and South Korea are all connected with the First Nation in some ways, so God also prepared a South Korean missionary who had lived in China for many years to help translate it into Korean.

There is a need to produce a simplified Chinese version of the DVD for Christians in mainland China, which is currently underway.

Produce a new documentary on 9 reservation prayer journey of the Sioux. 
Therefore, I sincerely invite you to participate in this event because the First Nation ministries really need a lot of prayers. The documentary is an important tool and can be used to promote and tell the story repeatedly. It is necessary to support Greg Miller for his second movie to be launched because more people need to see, know, understand, and be touched. Here are a few things we can help:
Please order online videos or DVDs, website (click

here

) (currently only in English, but Chinese subtitles have been completed, the online version will be launched soon, and Korean version will come soon)

Donations can be sent to immerseyourself@mac.com via PayPal or by cheque to address 809 W Riordan Rd, Suite 100, #286, Flagstaff, AZ 86001, Please use  "Immersion" as check title  
(Source: Pastor David Peng, New Jersey, USA)
】