(1) 2019 40-Day Fast and Pray (12/31)
---
Editor's Words
---
Prayer Request
Please pray for the people who are involved in organizing and making this Global 40 Day Prayer And Fast movement possible.  Particularly,  please pray for the spiritual leaders, their co-workers, and their family members, the behind-the-scene editorial team and their spiritual coverings, and family members.  Please ask God to:
protect everyone involved in the global prayer and fast and their families.  May God watch their coming and going and  keep them healthy with prosperous spirits, souls, and bodies.
bless the editorial team to be able to receive from God and translate it into words speedily and accurately.
---
Global 40-Day Fasting Prayer  – 1/1/2019-2/9/2019
Dear intercessor,
Through the global 40 day fasting prayers from August 1 to September 9, God had linked us together to establish this global 24/7 prayer wall to pray for the kingdom of God. Thank you for your loyalty and perseverance and your prayer in unity.
In the past 40 days of fasting prayer, we experienced God's timely prayer response as recorded in the Global 40-Day Fasting Prayer Witness Collection in August . In particular, more than 100 countries around the world stood together with Taiwan and prayed for a referendum in Taiwan. Thank God for answering our prayers. The result of the referendum was: more than 7 million votes in support of the monogamous marriage system, which turned the legalized same-sex marriage that was previously passed and scheduled to be implemented next year. It is now being re-legislated.  No country in the world has made a turnaround after same-sex marriage was passed.  It is evident that when the body of Christ around the world exerts a power of the unity of prayer, it is enough for God to help them resist the invasion of the enemy and to remove the stronghold of each country and bring about the transformation of the country.  Although there are still many prayers for God to answer, we believe that God is faithful, as stated in 1 John 5:14-15 : "This is the confidence we have in approaching God: that if we ask anything according to his will, he hears us. And if we know that he hears us—whatever we ask—we know that we have what we asked of him。"
Recently we have sensed there will be great shaking in 2019, especially in the United States, the countries of global concern and First Nation people around the world. God urgently called the intercessor to enter the global 40-day fasting prayer once again in 2019. We will explain briefly below:
Why God call for 40 days of fasting and prayer again?
God's kingdom is accelerating, and God is raising the standard : We sense that God will use the 40-day fasting prayer to raise up the intercessor, to have a more focused and deeper prayer to pinpoint urgent and critical issues, and through the 40 days of fasting and prayers, life will be more refined, and aligned with God, with greater authority during intercession to release God's will and power. We believe that if God can bring about a breakthrough in Taiwan through the prayer of global unity, God will also through the global unity of the nation in  fasting and praying to supernaturally intervene, and turn all kinds of hidden and unpredictable world crises around in peace, and cast away the darkness in the world with the break of the dawn, and bringing about the global revival, and transformation and harvesting the soul in 2019.

The critical moment when the world faces life and death :

The world of 2019 lurks in unpredictable crises, covering almost the entire world.

Potential global disaster crisis : Various natural disasters and man-made disasters, such as super volcanic eruptions, earthquakes and tsunami, floods and droughts, climate change, etc., or magnetic storms, destroying global electronic equipment. Global warming, environmental degradation, overpopulation and other crises have emerged as a result of the collapse of the global system, bringing species extinction and famine. It is an indisputable fact that the earth is facing a serious water crisis.

The crisis brought about by new technologies : With the development of human science and technology, new technologies such as artificial intelligence, biotechnology crisis, and nanotechnology weapons may cause technological crisis. Out-of-control and inefficient global governance policies may lead to crises in human society, politics, and the global system. For example, the outbreak of the Third World War brings nuclear massacres, bioterrorism, cyber terrorism, destroying various life-care pipelines (such as transmission networks) and destroying human civilization.

The threat of terrorism is still grim: Middle East is still constantly in war. The recent cybersecurity threats and transnational organized crime have also become two "hot" problems facing the world.

The EU is in political turmoil : EU countries have fallen into political turmoil. The French "Yellow Vest" demonstration has expanded from protesting fuel tax to a fierce anti-government campaign. The scale of action has been expanding and the violence has become more intense. In neighboring countries, the Netherlands and Belgium, the masses put on yellow clothes and went to the streets to protest against the government.

The global financial crisis: the US-China trade issue.

The Illuminati and the Freemasons attempt to establish a "new world order": the Illuminati manipulates the financial, political, military, and entertainment sectors of Europe and the United States, and have a population reduction plan to eliminate colored people and cause global economic collapse, panic among people, social unrest, thereby profiting. Subvert the autonomy of governments, create disputes, civil wars, and intervene to take over the state power. The use of the United Nations, in the guise to help poor countries, actually confuses the state and governs manipulation. Then establish a world unified government to achieve the goal of completely ruling the world

The serious crisis of losing the young people and children

The unprecedented power of the dark powers attacking the next generation through tempting them for drugs use, online pornography and sexual education in various countries, which seriously tarnished the next generation; pagans entered the campus captivating a large number of young people and children. The church lacks the active evangelism to young people and children, facing the crisis of losing young people and the crisis of closing the door of the gospel due to old age .

Homosexuality sweeps across the globe : When the United States legalized marriage in the Supreme Court in 2015, many Asian countries, including Taiwan, began to follow the example of the United States and legalized the marriage through the Supreme Court. Promoting homosexuality has become a fashion trend, and young people are eager to imitate emulation. The power of darkness through the network of pornographic education, continue to promote sex education in schools around the world. With the intention of completely and quickly convert the world population into homosexuality, they are targeting the young people and children. Recently, three million young people in Taiwan voted to support the same sex marriage. They claim: "We don't mind losing now, but in a few year we will surpass you in numbers" This is a wake-up call for Christians. We need a global unity of prayer to quickly turn around and recapture the lost next generation.

Islamist forces try globalize the world into Islam : The President of Libya declared: "Allah wants Islam to have total victory in Europe, we don't need to use swords or gun, nor attack the city, we don't need terrorists, we don't need suicide bomb attacks, we have more than 50 million Muslims in Europe, in just a few decades it will turn into a Muslim continent. It is through populating Muslim through childbirth." Now the Islamic forces have manipulated many European countries. In Asia, the government of Taiwan is planning to build the largest mosque in Asia. In addition, there are more than 300,000 Indian servants in Taiwan. evidence has proof the indian servant is sharing their religion with their employers. If half of the Muslim Indian servants preach their religion to the employer's children. There will be many Muslims in the next generation. Islam sent Muslim students to study at Taiwan University and preach their Islam on campus.

The persecution facing Christians around the world is reaching peak in the modern history:  around the world such as North Korea, Afghanistan, Somalia, Sudan, Bakis, Oretri, Libya, Iraq, Yemen and Iran Christians in other countries Christians continue to be imprisoned, lose their family and property, tortured, raped, killed and even beheaded. Attacks on Christians are growing in countries such as Egypt and Nigeria. These members of the body need the prayers and  support of the global family.
God wants to shake the United States even more in 2019 : We sense God wants to shake United States in a greater way.  God is cleansing and changing  the United States. The anti-Christ forces have been pushed to the corner, and both the deep government and the shadow government are doing all they can to counter the destruction. We need strong and powerful prayers to declare God's plans and purposes for the United States and the nations, so that God's will for the United States and the nations can be achieved.

Countries around the world are facing various crises, such as Israel : The government is facing early re-election and social unrest; there are foreign garrisons in the south and the big countries in the north waiting for opportunities to attack through countries such as Syria and Lebanon; overseas anti-Semitic forces and unfair treatment by the United Nations.
Rise up the First Nation people all over the globe: First Nation people around the world are the key to revival everywhere. We have sensed this is the moment for the global First Nation to stand in their positions. God has begun to connect us with the First Nation prayer leaders, so during these 40 days, we will pray intensively for the global First Nation People.
Breaking through the chaos of the current situation: the international crisis are now all interlocking, that requires a great breakthrough.
Fasting and praying is what it takes to advance the next breakthrough: every breakthrough and advancement, needs to come about through prayer and fasting to cleanse our spirit, souls and our body, elevate our vision to further align with God.
The transformation of the United States will bring about the transformation of the nations: we believe that God's call to the United States is to become a "city on the hill, the light of the world", a missionary country. President Trump is the key to American transformation. He is very much in needs of our pray for him at this critical moment so that God's will can be done in the United States and the nations.
When do we start?
The 40-day fasting prayer will start from 1/1/2019 to 2/9/2019, to begin a new year. As for the kind of fast, please refer to the fasting prayer guide and seek the Lord for yourself how to fast.
The focus of the 40-day fasting prayer will be different from the one in August
1) Prayer direction and focus: Deeper and focused prayers for United States, Israel and other countries of global concern.
2) Prayer update: Update every few days.
This is the call of Esther, just like the time when Israel faced the life and death for their whole family! The trumpet has sounded, arise intercession warriors, " for such a time as this ", let us stand on the wall of prayer, crying out to God day and night, to bring a breakthrough, starting 2019 in the glory!
Sincerely, the Global 24/7 Prayer Wall Editor
---
---
---
Cleansing And Covering Prayer
---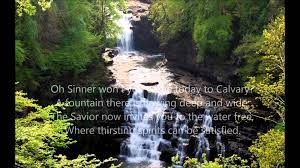 ---
Cleansing prayers
Dear Heavenly Father, I ________ (put your name in it) come to the throne of grace, through the blood of Jesus Christ, the power of the Holy Spirit, to receive Your abundant grace and mercy.   Lord Jesus, ________ confess You are the Lord of my life.   I ask the resurrected power of the Holy Spirit to fill and saturate every part of my being.   I surrender all my spirit, soul and body completely to You.  Now I ask You to reveal to me, remind me of any sin that I have committed known or unknown, so that I can confess and repent of them accordingly. (Recommendation:  quiet yourself, so you can allow the Holy Spirit to reveal to you)
Cleanse me from all the defilement of the world, sanctify me and my family line of any unrighteousness with the blood of Jesus.   Now by my own will, I choose to forgive everyone that has offended me or hurt me, I release them into the freedom of my forgiveness.   I also release them from the debts they might owe me. I now cast all my burden to You .  Your yoke is easy, Your burden is light.   I now put on the armor of God that You have given me, gird myself with the belt of truth, the breastplate of righteousness, the helmet of salvation, the shield of faith, the sword of the Spirit, my feet fitted with the gospel of peace, so that I can pray and intercede in the Holy Spirit by Your mighty power, and after done all to stand firm.

---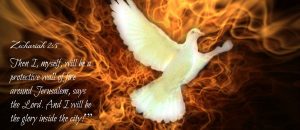 ---
Firewall Covering Prayer
Abba Father, I thank you for watching and blessing us coming in and going out, from now and forevermore.
Abba Father, help us to hide under the shadow of the Almighty, and cover us with Your wings.   I now plead the blood of Jesus Christ of Nazareth on myself, my entire family _________ (speak names of your family), and (name the people, things, items, that needs covering, such as : your work, ministries, and everyone that you minister to, your  property, finances, friends, pets, vehicles, pastors and small group leaders / members and president ) In addition, I also plead the blood of Jesus Christ on the following people:
Government Leadership:President Trump and first lady Melanie, Vice president Pence and Mary,  the President's cabinet and their families
Fire Wall Prayer discerning and the editorial team: Tina Chong, ShuMing Chaippini, Anna Tsai, Mabel Chung, JiaLing Wang, Grace Wang, Carol Hsu,  XiuDuan Chu, Susan Xu, Shing Wang,  Joyce Chang, Tim Li,Rocky Chen,  Deborah Xu &  YingYing Duh
Abba Father, send the host of angels and chariots of fire, to surround and protect us, I ask that You place the power of the Cross of Jesus Christ, in between everyone and the power of darkness that we might be facing today, to block all ungodly influences and keep us from all spiritual attacks, loss of property and any evil strategy of the enemies. We declare no weapon formed against us shall prosper.   Lead us not into temptation and deliver us from evil.
In Jesus' name I pray, Amen!
---
---
Daily Prayer Declaration
---

---
Save the souls of the members of Free Mason and Illuminati 
 In the name of Jesus, the sovereignty of the Lord of Host will replace the control and manipulation from Freemason and Illuminati in politics, economy, and other areas.
 In the name of Jesus, the Lord of Host will send Michael the Archangel and the angelic host to destroy the dark power from Freemason and Illuminati in politics, economy, and other areas.
In the name of Jesus, all members that belong to Freemason and Illuminati will return to You and be saved.
---
Save the souls of Islamic extremists
We know the danger that Islamic extremists bring to the world with their terror attacks and their prayers that often become the curses toward Israel and the rest of the world.  Especially during Ramadan, the destructive power of Islamic extremists can increase enormously (for example, the deadly suicide bomb attacks in the Indonesian city of Surabaya this year and the Philippine City that was besieged by Islamic State-linked militants). Let us declare the following:
In the name of Jesus, the blessings and the peace of God will replace all the curses from Islamic extremists.
In the name of Jesus, all the terror attacks that Islamic extremists plan will fail and be interrupted before they can even start.
In the name of Jesus, the salvation and grace of God will come into the lives of these Islamic extremists.
---
Save the souls of the LGBT group
In addition, the trend of LGBT is actively searching its way into the schools of every nation, pushing the legalization of homosexual education and same-sex marriage. Therefore, we need to pray and declare the following every day:
In the name of Jesus, the promotion of LGBT ideology all over the world will fail, including the legalization of same-sex marriage and homosexual education.
In the name of Jesus, the grace of God and salvation will come to the LGBT group.
In the name of Jesus, one husband and one wife system will be restored all over the world.
In the name of Jesus, young people will wake up and reject the ideology and value of same-sex marriage. They will embrace the truth and teaching of one husband and one wife system.
---
Keep all the nations out of the war crisis and into peace 
In the name of the Lord, the whole world will enter into a season of reconciliation and peace, to break away from the enemy's division and tricks to detonate wars. We especially ask you God to preserve China-US relationship, United States-Russia relationship, Taiwan-China relationship, and the relationships between Middle East Muslim countries and Israel.
---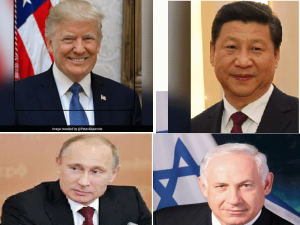 ---
President Trump of the United State
Prime Minister Netanyahu of Israel President
Putin of Russia
Chairman Xi Jinping of China 
Abba Father, we thank  You for setting up these world leaders at this time.  We ask you to fill them with Your Spirit daily, bless them and their families, watch their coming and going, keep them healthy, and give them wisdom to govern all the domestic and international affairs according to Your will.  May they be graceful to God's people and protect Christian religious freedom.
---
Pray for President Trump:
Keep President Trump and his family safe in their coming in and going out. We pray that God break the curses from darkness through witchcraft on President Trump and his family. We declare that these spells are annihilated. In the name of the Lord, God will bless President Trump and his family abundantly.
In the name of the Lord, God protect President Trump from any plans of assassination and any attacks in health, accidents, murder, and death.
We pray that God heal the First Lady Melanie completely and protect the Trump's family, that all may go well with them, even as their souls are getting along well.
God bless President Trump's marriage. Lead them away from temptation of extramarital affairs.
God answer the prayers of President Trump and let him become the President who prays  the most.  God help him to not rely on his own intelligence to identify all matters but trust in God to guide his path.
We pray for Vice President Mike Pence and all Christian government officials who are godly and love the Lord. God continue to keep them and their families safe and healthy so that they are able to manage the affairs of the states according to God's will and be kind to God's people. Let them become blessings for President Trump. We declare in the name of the Lord that they will continue to protect the freedom of religion for Christians.
God manifest Your righteousness to those political leaders who are not after God's heart. Those who have offended God and covered up their sins, eradicating evidences by murdering witnesses. We declare in Jesus' name that they be brought to justice.  We pray that the Lord protect the intelligence personnel who are searching the hidden evil and the journalists and witnesses who hold the evidences. Protect their identities from being exposed until the evil political leaders are brought to justice.
In the name of Jesus we declare that all lies, accusations, distorted spirits, and any personal attacks released on President Trump through the media and leaders of all areas will be completely stopped and withdrawn.  Avenge belongs to God and He will repay.  Any weapon forged against Trump, the servant of God, will not prevail against him and every tongue that accuses president Trump will be judged!
In the name of Jesus,  we pray, Amen!
[Prayers by Pastor Andrew Brunson & Mrs Brunson for President Trump]
Lord God, I ask You to pour out Your Holy Spirit on President Trump, that You give him supernatural wisdom to accomplish all the plans You have for this country and for him. I ask that You give him wisdom on how to lead this country into righteousness. I ask that You give him perseverance, endurance, and courage to stand for truth. I ask that You protect him from slander, from enemies, from those who undermine. I ask that You make him a great blessing to this country. Fill him with Your strength, and wisdom and perseverance. And we bless him. May he be a great blessing to our country. In Jesus' name, we bless you!  We pray that the Spirit of the Lord would rest on the president, the Spirit of wisdom and understanding, the Spirit of counsel and might, the Spirit of knowledge and fear of the Lord.
---
Pray for Chairman Xi Jinping
Lord! As apostle Paul urges, "that petitions, prayers, intercession and thanksgiving be made for all people—for kings and all those in authority (1Timothy 2:1)," Now, we pray in the name of Jesus to bless Chairman Xi and his officials. Bless them with heavenly wisdom to govern China. Give them especially a heart "to act justly and to love mercy and to walk humbly" (Micah 6:8) with you. Raise up Christian officials around him to help him make righteous decisions, according to the heart of God, and to bring peace and blessings to Taiwan, to mainland China, and to the rest of the world. We ask You to keep Chairman Xi strong and healthy in daily administrative work. We also pray that God grant President Xi courage and wisdom to tackle corruption in the government.
God, give him a gentle, patient, calm, and stable heart to face the issue of China-US trade. Because he values the peaceful relationship between both countries above all, God will have mercy towards China and bless China and turn things around.
---
Pray for Prime Minister Netanyahu:
Lord! Anoint Prime Minister Netanyahu. Be his shield to protect him with a pure heart and a clear mind. Let him be filled with heavenly insight and understanding. May he earnestly seek Your presence and humbly ask for Your help to face every challenge for Israel. Manifest the salvation of Jesus Christ to him. Give him a heart that loves, hungers, and thirsts for God. Like David, he will earnestly seek the face of God and may God satisfy his heart. At the same time he will fully support the return of Messianic believers to Israel. We declare in the name of Jesus, Amen!
---
Pray for President Putin
Lord!  Let President Putin know and experience You so that he may seek Your face with an earnest heart. Lord, let Your presence be his covering and give him a thirsty heart for Your words. Help him find answers on how to govern such a nation from Your scriptures. Raise up faithful, successful, spiritual, and wise Christians among President Putin's officials. Let them be lifted high in authority like Joseph and Daniel to minister Russia according to God's will.  Move President Putin's heart to embrace churches in Russia with Your love, to grant complete freedom to churches to preach the gospel, and to support ministries. We bless the relationship between President Putin and President Trump that they may fulfill the will of the Lord! In Jesus' name we pray, Amen!
---
Pray For United States
---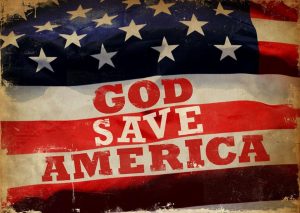 ---
Illegal immigrants at Mexico/USA border – reside at Mexico for legal US Immigration Process.
[Current Event: On Decemeber 18, DHS (Domestic Homeland Security) Secretary Kirstjin Nielsen announced effective immediately, the new partnership between the U.S. through Mexico, illegal migrants through Mexico will be deported to Mexico for the duration of their immigration proceedings. They will have to wait for approval to come into the U.S. if they are granted asylum by a U.S. judge, they will be welcomed into America. If they are not, they will be removed to their home countries.
Mexican Government responded the affected migrants will receive humanitarian visas to stay on Mexican soil, the ability to apply for work, and other protections while they await a U.S. legal determination. Mexico will ensure a safe and orderly flow to reduce irregular migration across the region.]
Pray:
Father, we praise Your Intervention solving the illegal migration crisis. Your way is higher so is Your thought over ours.
Father, we continue to seek Your mercy over every default from deceptions and scheme of evil, using migration as political weapons. Lord, please forgive our lust for sins, and greed for power, disagreeing with our government with silence, not standing up against their deeds. Please forgive us and heal our land.
Father, only You know what's ahead of us, please release us the perfect plan for all migration's need. Father, we need a wall for  security under the immigration law, against the invasion of drugs and human trafficking.
Lord, please grant Secretary Nielsen strength to uphold her duty and authority for home and land. She will humbly seek You and find Your counsel always. Our borders will not be abused or undermined, but regard as a sacred and holy entry. In Jesus Name.
---
Pray for Newly Nominated Cabinet Members
(Attorney General; White House Administrations, Acting Chief of Staff; Defense Secretary)
[Current Event: President Trump Administration desperately needs fill up of these posts with exceptional bold, loyal, reliable, trustworthy and skillful counsel to execute and taking charge of all baseless investigations and deceptive accusations, and lawless agendas.
The severity of lacking genuine supports has caused many unnecessary mishaps, defaults and delays. We pray for President Trump's great need for God-fearing, humble, loyal and truthful cabinet members, beside his own family. He needs solid, genuine, loyal, courageous, wise, unwavering counsels empowered to rise up to stand with him. For those should leave, will leave; for the guile traitors hidden or emerging, will be exposed and removed.]
Romans 13:4 'For the one in authority is God's servant for your good. But if you do wrong, be afraid, for rulers do not bear the sword for no reason. They are God's servants, agents of wrath to bring punishment on the wrongdoers.'
Pray:
Father, our President desperately needs godly cabinet members to execute critical tasks. We trust Your assignment will show up quickly and favorably: Your Mighty Arm will besiege every plan of the enemies, the force of the deep-state government. Your appointed special counsels in boldness and wisdom be breaking into the transitions.
We lift up William Barr, nominated Attorney General; Mike Mulvaney (previously Budget Director), Acting Chief of Staff;

Defense Secretary

; Advisers, counselors for all departments, National Intelligence Counsels, Foreign Policy Counsels, National Security Counsels, Homeland Security Counsels, WH Administration Counsels and the Special Units. (Romans 13:4)
We rebuke traitors, briberies and conspirators in the House, corrupted representatives and senates, judges, justice, law enforcers. Militaries, corporations in the House, Lord, we reverse the enemies' trap as their time is now full.
Father, we submit President Trump to Your Sovereign Protection over his destiny, anoint him as a Champion, humble, powerful and mighty in faith in all his dealings.
---
Pray for House Minority Leader, Speaker Nancy Pelosi and Democratic Leaders in the Congress and 
[ Current Event:  Buying time with Mueller probe: Incoming House Speaker Nancy Pelosi and her top allies are trying to stamp out the impeachment chatter spurred by a rapid-fire series of revelations that have brought special counsel Robert Muller's probe ever close to the Oval Office (President Trump's Administration).
Update: 'GIVE MUELLER SPACE AND TIME TO FINISH HIS WORK BEFORE CONSIDERING IMPEACHMENT PROCEEDINGS WHILE SATISFYING DEMOCRATS' burning desire to aggressively investigate President Trump in the meantime.  51 Letter were recently issued to many Republican Leaders by Elijah Cummings, Dem. Congress, Oversight Committee, investigations to follow.
But....Democratic party leaders, Pelosi and incoming Judiciary Committee Jerry Nadler of New York, fear the overeager to use their new levers of power to begin the process of removing Trump from office could blow back on Democrats and damage their chances to win the White House in 2020.
Special Counsel Mueller probe:  Pelosi, Nadler and many other Democrats wanted to see more from Mueller's investigation before committing to anything on impeachment – they're particularly sensitive about doing anything that would be seen as either undercutting Mueller or making the former FBI director appears to be in league with Democrats.
New investigative fronts seem to appear almost daily, and members and aides say they must keep adjusting their oversight plans (against President) accordingly. Their plan is to stay in close contact with Mueller's team, to make sure they're not, by accident stepping on the investigation in any way, because they are dependent on that investigation to give them a lot of facts (about the President).
Careful Plan of Impeachment
The Impeachment dilemma facing Democrats isn't a new one for the power in Congress. Pelosi beat back Democratic calls for President George W. Bush's impeachment when she became speaker after the 2006 midterms. She also saw first-hand how Republicans intent on impeaching President Bill Clinton before the 1998 midterms ended up defying historical norms and (Republican) losing seats in that election, while the Democrats' public approval rating soared in the wake of the proceedings.
Isaiah 32:4a 'Even the hotheads will be full of sense and understanding…'
Isaiah 32:3'Then everyone who has eyes will be able to see the truth, and everyone who has ears will be able to hear it.'
Pray:
Father, enemies are fearless and predatory with their schemes against President Trump and his administration, ultimately, the destiny of America.
We lift up House speakers, Nancy Pelosi, other Democratic leaders: Chuck Schumer (Senate Democratic Leader), Jerry Nadler, Adam Schiff, Tom Perez, Kamala Harris, Maxine Waters, Cory Booker,

Elijah Cummings (Oversight Committee)
Father, we submit them all, especially Speaker Leader, Nancy Pelosi to Your House of Council. May her representation will anchor in abiding the constitutional sovereign law, and the future of the nation.
Father, we pray against division between all parties, disunity has taken away the trust and true freedom in America. Instead, power struggle rose to cause lost sight of God.
Father, Nancy Pelosi may have won her partial power struggle in her party, but she has not gained real victory. She conducts self-righteousness, impartiality and deceit, and apart from godly governance. We would stand and repent for what have been done, please forgive and restore her conscience, redeem her convictions and hypocrisy. (Isaiah 32:4a)
Father, we submit Pelosi and her top allies,

Judiciary Committee Jerry Nadler, Oversight Committee Elijah Cummings,

all perverse investigations to Your Court of Counsel.
Father, may our plead and intercession break down every wall and barrier of evil in their midst, to avert every scheme of perversion. (Isaiah 32:3) May Your Standard stampede their House of division for God's judgment shall come. In Jesus' Name, Amen.
---
Pray for US Troops withdrawal from Syria
[Current Event: On December 21, 2018, President Trump's surprise decision to withdraw the estimated 2,000 US troops from Syria has created shock among members of the Congress, including Republican, as well as among Washington's Western allies. He responded that the US troops had succeeded in their mission to defeat Islamic State (ISIS), and is no longer needed for the country. For the past two years, Syria is withholding a 99% occupation.
(Note: US original intent was few months occupation, but has stretched to 8 years)
On 12/16-22, despite US decided to withdraw from Syria, there was an ongoing US-led coalition airstrikes and 'coordinated fires' against ISIS in Syria. Coalition announced recent attacks had 'severely destroyed' ISIS' logistic facilities and staging areas, damaged the group's ability to finance its activities and removed several hundreds ISIS fighters from the battle field. ISIS remains a threat even though no longer holds any territory.
Turkey and US Talks: Turkey has shown supports for Syrian for many years, has not giving up from pulling it through.  Turkey President Erdogan is expecting US military officials coming to Turkey to discuss coordination on Syria this week.
Turkey and Syria: Turkey also renewed his threats to target Kurdish fighters. Turkey was in Syria purposed 'TO RETURN THE FREEDOM OF OUR ARAB BROTHERS AND SISTERS, TO RETURN THE FREEDOM OF OUR KURDISH BROTHERS AND SISTERS'. In the past two years, Turkey has conducted two offensives into northern Syria, dubbed 'Euphrates Shield and 'Olive Branch'. Upon US' recent announcement, they have sent reinforcements to the border of Syria, from local media reporting that some military vehicles had crossed it. (Joshua 8:26)
Joshua 8:26 'For Joshua did not withdraw his hand with which he stretched out the spear until he had utterly destroyed all the inhabitants of Ai'.
US past support and future perspective:  For years, Washington supported the YPG-led (Kurbs: Iran's ethnic group. YPG: Kurdish People's Protection Units), Syrian Democratic Forces (SDF), in the fight against the Islamic State of Iraq and the Levant (ISIL, also known as ISIS) group in Syria. (YPG is seen as a 'terrorists' group by Turkey).
Exodus 17:12 'But Moses' hands were heavy and he grew tired. So they took a stone and put it under him, and he sat on it. Then Aaron and Hur held up his hands, one on each side; so it was that his hands were steady until the sun set.'
In President Trump's most surprise visit to Iraq's US Air Base on Christmas Eve, he responded the most concern for US' withdrawl from Syria (Exodus 17:12): 'Our US troops in Iraq are here to prevent ISIS resurgence, and to protect US interests, always watch very carefully over any potential reformation of ISIS, also to watch over Iran. "WHAT HAPPENS IF OUR HOMELAND GETS HIT BY THEM?" THEY WILL SUFFER CONSEQUENCES OVER HERE (THEIR BASES) LIKE NOBODY HAS EVER SUFFERED BEFORE. I HOPE THEY HEAR IT LOUD AND CLEAR, THAT'S NOT A THREAT, IF ANYTHING SHOULD HAPPEN (TO U.S.) AT ALL, NOBODY WILL EVER HAVE SUFFERED THE CONSEQUENCES THAT THEY WILL SUFFER.  
Progress and Development:
A delegation of the Syrian Democratic Council, the political wing of SDF, arrived in Russia last week for talks.
Syrian government forces have entered the country's northern border region of Manbij controlled by Kurdish (Iranian ethnic group) fighters.
Turkish-backed Syrian fighters dispatched fighters and armored vehicales to the front line along Manbij days after President Trump decided to withdraw troops from Syria on 12/21.
Turkish Foreign Minister Mevlut Cavusoglu said on Tuesday that Ankara (Turkey's Capital) and Washington

agreed complete withdrawl of YPG Forces from Manbij before the US pulls out of Syria. He added the US agreed to take back weapons given to the YPG.
There are continuing coalition attacks in Syria fighting against ISIS, with or without US military force in Syria.
Meantime, President Trump proposed Syria Rebuilding Support to rich nations, and is just confirmed with Saudi Arabia's committed aid for $100 million. (Hebrews 13:16)
Hebrews 13:16 'Do not neglect to do good, to contribute, for such sacrifice are always pleasing to God.'
Pray:
Father, we lift up such time as these the manifestation of Your Might and Righteousness. As we appeal: Your Desire to help and lead nations to help one another, with genuine hearts. We pray for discussion between Turkey and US will bring peace, trust, clarify and understanding to present and future concerns through Godly intervention.
Father, we pray ISIS and their allies, will be stripped off its military strong hauls, no longer a threat to other nations.
Father, please liberate Iraq, Iran, Syria, Afghanistan that they will hold Your Peace in their hearts and minds, and will submit to You.
Father, we pray for US allies and coalition in Syria continue to retaking all territories controlled by ISIS, to succeed in objectives and liberation. deliberate orderly withdrawl.
Father, we pray for peaceful and orderly withdrawl as our troops returning home, or onto other missions. We pray that You will bring comfort, protection and peace to the allies in Syria, as neighbors and brethrens.
Father, we pray for continuing bold and brave presence of the US Force throughout Iraq, Afghanistan and across, to provide pure friendship, supports, not ambition towards nations of needs. We bless our President's plan and strategies concerning America, turning also nations unto You, God, In Jesus Name.
Father, we submit all weapons and armory to be transferred and transported securely in completion to their destinations. It will be void of briberies, theft, and selfish gains. In Jesus' Name. Amen.
---
---
---
---
---
---
Pray for  'We the People will Fund the Wall' Campaign, with 'GoFundMe'. Senate not totally agreeable, government may shut down
[Current Event: With the ongoing 'No Border Wall' budget, President has received massive support from veteran Brian Kolfage's appeal through American people, 'WE THE PEOPLE WILL FUND THE WALL'. It's President's promise to Americans he will secure the border wall budget passed by both Democrat and Republican congress at the end of 2018, disappointedly, not all republicans seemed backing him despite its urgency. Today, President Trump refused to sign off the Senate-passed year-end budget without border wall provision. He has told congress repeatedly that he will not sign without the border wall funding even to allow a partial government shut-down at the end of the week.
With Kolfage's passion to help to fund the wall is by starting a 'GoFundMe' campaign, with 100% funds go toward funding the border wall. He has contacted the Trump Administration to secure a point of contact where all the funds will go upon completion, when the information is secured, people will be updated accordingly.
The government received similar private donations $7.5 million from a billionaire, for half of the Washington Monument repairs in 2012.
Kolfage's goal is $1 billion within the time frame, if the goal is not reached, or significantly close, donations will be refunded completely. In just 3 days, a hefty 5.5 Million are donated going toward building the southern U.S. border with Mexico.
Government Shut-down on 12/22!
Isaiah 41:18 'I will make rivers flow on barren heights, and springs within the valleys. I will turn the desert into pools of water, and the parched ground into springs.'
Pray:
Father, thank you for showing Yourself faithful, full of mercy and loving-kindness, we praise Your Voice of Joy is heard:

You have turned the desert into pools of water, and the parched ground into springs (

Isa. 41:18

).
We decree the physical wall will be built in the allotted land of America, as well as the spiritual wall. These are like the ancient walls for nations and tribes, is the inheritance from God. We decree all grace abounds beyond the southern border walls funds.
Father, we call the funds to be ushered through the passing of the Senate bill. We submit them for Your Seal to the southern border. America is ordained to take back her full ownership. In Jesus Name.
---
Pray for Partial Government Shutdown on December 22, 2018 until Southern Border Wall/Barrier Funding is provided
[Current Event: President Trump's Campaign Promise is to build US Border Wall. Today he is persistently urging US leaders to stop the border invasion that affects our foundational stability. He will not in any way allow nation crisis. 'A wall, fence, barrier, we are fighting for….we will have all 500-550 miles, either renovated or brand new fence by Election time.'
President Trump insisted no deal for the government to open unless funding for southern border fence is in….and as long as it may take to signing it. Shutdown may even carried over to the New Year.
Democrat leaders, Chuck Schumer and Nancy Pelosi, considered border wall 'immoral', 'Open Border' is right, only considering border security without border walls! They will not help making the President's promise, even though they have always (talks only) wanted border wall security,  opposition now is strictly political, ignoring Americans' border and national security.
Current: Texas and Mexico Border Wall contract just signed
Texas' 115 miles fence contract was confirmed and signed two days ago. President Trump recently addressed the wall groundbreaking ceremony taking place in the end of January 2019.
He wanted all bollard fence (renovated or brand new) project finished by 2020 presidential election, in less than two years. ]
Galatians 6:7-8 'Do not be deceived, God is not mocked; for whatever a man sows, this is what he will reap. For the one who sows to his sflesh will reap from one flesh ruin and destruction, but the one who sows to the Spirit Will from the Spirit reap eternal life.
Pray:
Father, please forgive our nation's divisiveness without objectives, grieving disunity, hatred and selfishness. Please deliver us from sinning against You, against each other, not serving the nation with President Trump in peace and unity. Please deliver us from the consequence of pride.
We lift up the government shutdown that has caused great grievous loss for the workers and operations for the nation. We declare the Deep state government cannot withstand the Justice of God and must end the refusal.
In Jesus Name, we demand these leaders to repent for their deceitfulness and falsehood as God has summoned…..'a time to sow, and time to reap': 'Those who sow to the will of flesh, shall reap corruption..'(Galatians 6:7-8).
Father, we raise the border walls to block off the illegal physical entries. Including drugs cartels, illegal immigration schemes, child and human traffickers, predators, abuses, diseases and terrorists.
Father, we are encountering rampant adversaries like never before, we call for Your fire warring angels to ambush as we summon. We expose and rebuke every abomination and evil plan against the President, against every sound legislature and policy to making America's calling. We strike every lying tongue to their very roots of evil, God's Sword cuts asunder the powers over our government until finished . In Jesus' Name. Amen
---
Pray For Israel
---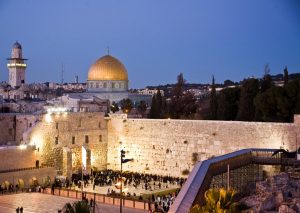 ---
Pray for Salvation of Israel
Exodus 20:3 "You shall have no other gods before me."
Dear Abba Father, we come before You and identify ourselves with the people of Israel and especially the rabbis and the priests. Forgive us for offending You by worshiping all forms of idols; we have committed idolatry in hidden and secret places and have rebelled against Your commandment, "You shall have no other gods before Me." Oh Father, God of compassion and mercy, save Israel from the bondage of their enemy, help them forsake worshipping of idols and let them know that it is the way leading to death. Oh that they would turn back and choose to serve You alone! We ask You to create opportunities for them to hear the gospel in their daily life. Remove veils that blind their hearts and send them the Spirit of Truth that they may be set free. Let the wonders of Your works be revealed to them that they might experience the love of their Messiah, Jesus, and come back to their heavenly Father. We ask You to send them the Spirit of wisdom and revelation that they might recognize Jesus as their Messiah who is the Word Incarnate. We pray that the rivers of life will flow in Jerusalem and all over Israel, fulfilling all of God's promises. We pray in the name of the Lord Jesus, Amen.
---
---
Pray for Peace in the Middle East

-

Israel Conducted Airstrike In Syria on 12/22 Against Hezbollah of Lebanon and Iran
【Current affairs: Israel conducted airstrike on Hezbollah targets outside Damascus (Capitol of Syria) on 12/22. According to the Syrian Observatory for Human Rights, 3 Hezbollah arms depots south of Damascus were hit. Syrian state media said 3 Syrian regime soldiers were wounded. While Israel's military refused to comment, Israel security official said that Israel fired air defense weapons in response to a Syrian anti-aircraft missile that was launched on the night of 12/22. No injuries or damage was reported.
Israel has carried out hundreds of airstrikes (in Syria) against Iran, Hezbollah (of Lebanon), and occasionally the Syrian regime as part of its campaign to prevent Iranian forces and their allies from entrenching in Syria. However, Israel has been more muted in its attacks since September (of 2018), when a Russian military aircraft got caught up in an aerial battle over Damascus and was accidentally shot down by Syrian air defense systems. All 15 Russian servicemen on-board were killed and Russia blamed Israel for their deaths.
The airstrike attack was the largest air raid since the downing of the Russian plane. It was also the first airstrike since President Trump announced that he was pulling US forces out of Syria. Netanyahu vowed that he would continue to fight against Iran and Hezbollah even after the US withdrew. (Source: Israeli newspaper, the Telegraph, 12/26/2018)】
Psalm 9:7-8 "The Lord reigns forever; he has established his throne for judgment. He rules the world in righteousness and judges the peoples with equity."
Psalm 33:10-11 "The Lord foils the plans of the nations; he thwarts the purposes of the peoples. But the plans of the Lord stand firm forever, the purposes of his heart through all generations."
Isaiah 29:17-19 "In a very short time, will not Lebanon be turned into a fertile field and the fertile field seem like a forest? In that day the deaf will hear the words of the scroll, and out of gloom and darkness the eyes of the blind will see. Once more the humble will rejoice in the Lord; the needy will rejoice in the Holy One of Israel."
 【Prayer】
Pray for Peace in the Middle East: Dear Abba Father, we come before Your throne of grace and ask for peace in the Middle East. Father, You reign forever for You have established Your throne for judgment and rule the world in righteousness and judge the peoples with equity. May You grant wisdom to the leaders of Israel and show Prime Minister Netanyahu Your heart and plans. Let the fear of the Lord come upon them that they would walk in justice and righteousness in dealing with foreign affairs. We ask You to remove the power of darkness which incites war between Israel, Syrian, Hezbollah and Iran. Let the Spirit of Shalom come upon Middle East and replace the spirit of hatred for Israel. You alone can thwart the schemes and attacks of all Israeli enemies, and Your plans for Israel will stand firm forever. We declare Your sovereignty over the relations between Israel, Syria, Iran, Russia, Lebanon, and Hezbollah. Bless all of them to walk in the path of righteousness. We declare God's sovereignty rules the timetable for any end-time war!
God's Mercy for Lebanon, Syria, and Iran: Father, have mercy on Lebanon, Syria, and Iran, and bring them back to their original calling as a nation. "In a very short time, will not Lebanon be turned into a fertile field?" Pour out the living water of the Holy Spirit to the people of Lebanon, Syria, and Iran. Let the deaf hear the call of God and the eyes of the blind see, out of gloom and darkness, the true God. Awaken their souls to know Jesus as their Messiah and rejoice in the Holy One of Israel. We pray in the name of the Lord Jesus, Amen.
---
Globabl Critical Events
---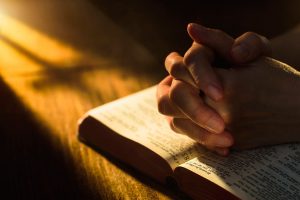 ---
---
---
---
---
---
---
Pray for Indonesia's repeated natural disasters this year
[ Current events : According to a comprehensive report by the news network, Indonesia has suffered thousands of deaths since the earthquake and tsunami in Lombok and the Palu in Sulawesi in July and September this year, December 22 The volcanic eruption of the "Anak, Child of Krakatoa" caused a tsunami disaster in the Sunda Strait. More than 400 people were killed, more than thousands people were injured, and hundreds people were missing.
Indonesia is the world's most Muslim country, accounting for 87% of the total population, Christians 10% (also shows 16%), and most local Chinese believe in Christianity.
In 2012, it was prophesied that in 2019 God would give new anointing of "new belt" and "elephant" to Indonesia, " anoint South Korea as "war horse" and anoint China and Chinese as "camel" and these three great forces will be combined into God' great Asian prayer gospel army, they will march westward into the Middle East and to Israel, to prepare for the returning of the Lord. ]
Rend your heart and not your garments. Return to the Lord your God, for he is gracious and compassionate, slow to anger and abounding in love, and he relents from sending calamity. Joel 2:13
"Repent, for the kingdom of heaven has come near." Matthew 3:2
My sheep listen to my voice; I know them, and they follow me.  John 10:27
"This, then, is how you should pray:"'Our Father in heaven,hallowed be your name, your kingdom come, your will be done,  on earth as it is in heaven. Matthew 6:9b-10
Therefore in the east give glory to the Lord; exalt the name of the Lord, the God of Israel,  in the islands of the sea Isaiah 24:15
[Prayer]
Pray for the victims of natural disasters in Indonesia and their families : Merciful loving eternal Father God, please heal Indonesia from the deep wound and hurt from earthquake and tsunami, restore Indonesia, and stop all kinds of suffering! Comfort the victims and their their families, send down real peace, let the true light shines in Indonesia, drawing people to turn their trust to the One and Only true and living God.
Prayer of Identification repentance for IndonesIa : Father God, we stand with Indonesia, to repent and confess of our sins of idolatry, witchcraft, corruption, theft, killing, shedding innocent blood, greed, dispute, Lies, stubbornness, and other sins. Please save the souls of the Indonesian people, to bring them out of darkness and into the light, soften their hearts to the gospel, and heal their land.
Pray for the "Elephant" of Indonesia : Father God, rise up Indonesia as a strong and burly elephant, walks and swayes the abyss of Hell, builds the Middle East bridge with strategy and flexibility, links Philippines, Malaysia, Singapore and India together to trample the enemy and demolish the stronghold of darkness. When the elephant's trunk blow like a trumpet, the enemy will tremble, the earth will shake, bring in a spiritual earthquake, shake the portal of Middle East, break up the hard soil of the Middle East, open the road across the Middle East, so the gospel can go through the Silk Road from the sea and enter the Middle East and to Jerusalem
Pray for the Indonesian aborigines to enter their destiny: the Father God, align more Indonesian aborigines with You and join the ranks of the world's aborigines, send forth Your healing and deliverance, and reconcil Indonesian aborigines with You, to take on the authority, and enter the destiny as the elder son of the land.
Pray for the Far East Gospel army of the Lord: Father God, give them the fear of the Lord, to obey the will of God and love each other, so the new anointing will come to the army of "elephants, war horses and camels". Your army know Your voice, they will completely submit to Your will and follow Your footsteps closely. Father God, may Your kingdom come, and Your will be done on earth as it is in heaven.
Pray for the Indonesian churches: Father God, baptise the Church with the fire and the love of Christ, so leaders and congregations of Indonesia will align with God, and raise up more intercessors of all ages, to receive the new anointing for the new generations to establish 247 prayer walls and link with the Global prayer firewall. In the name of the Lord Jesus Christ, Amen.
---
The Status of Islamization in Taiwan and the Challenges for the future
[Current affairs: Taiwan is entering the crisis of Islamization. The Tsai government brought into Taiwan a large number of Muslim, ignoring the crisis situation and social pressure resulted in European country and the United States introduced a large number of Muslims. Currently they are facing endless stream of terrorist attacks, social panic and pressures of preventinhg the Islamization of the population, the Tsai government has vigorously promoted the friendly Muslim policy. On 6/17 feast of Eid al-Fitr, she has intention to build a Muslim-friendly environment in Taiwan, and open 10 locations of city and province across Taiwan for Muslims to celebrate Eid al-Fitr. The Tsai government also intends to give preferential terms to attract Muslim immigrants to Taiwan. Taipei Mayor Ke Wenzhe set up a Muslim prayer room in the city hall, and then established a Muslim prayer room at the Taipei Railway Station to promote Muslim culture. Tens of thousands of Muslims often gather and worship at the main station entrances and exits. In early February, Ke Wenzhe visited Turkey and accepted donations from the local government. He promised to establish the largest mosque in Southeast Asia in Taipei and has a square that can accommodate 50,000 people. Muslims have established altars here, and will call on their dark powers to invade Taiwan.
Two major challenges facing the church of Taiwan : the LGBT movement and the Islamic expansion movement, here are the similarity:
Hostile forces against Christ.
The support of the ruling power.
Lots of young people are being drawn and engaged.
The Muslim population has reached 1.8 billion worldwide, accounting for 1/4 of the world's population. Seven out of every 10 people who have not heard of the gospel are Muslims. There are 350,000 Muslims in Taiwan, of which nearly 300,000 are foreign Muslims, mostly Indonesian, about 270,000. Including new immigrants, and employed as maids, laborers, fishing field workers and students. Among them, maids account for the majority, mostly concentrated in Taipei and New Taipei City, Taoyuan, Hsinchu, Taichung, Tainan, Kaohsiung. Labor is mostly in Xinbei, Tainan, Kaohsiung. Fishermen in Hsinchu, Taitung, Pingtung. In addition, more than 10,000 Muslims are currently enrolled in universities.
Where there is Muslims,  there is Islam : Islam is not just a religion, but a lifestyle for Muslims. Since birth, Muslims have been under the control of Islamic doctrines and laws, strictly following the religious norms of Islam. Islam doctrine commands Muslims to have an obligation to preach Islam. Therefore, for any Muslim, the promotion of Islam is the highest mission in their lives.
University campus: 1) Muslim students have increased significantly, prayer rooms, and halal restaurants have increased; 2) The establishment of Islamic community promotes Islamic activities on campus. 3) Islamic missions are taking place on campus.
The increase in mosques represents an increase in Muslims:1) Turkey presents a mosque to Taipei City as a gift, which can accommodate 50,000 people  outdoors. 2) Various community-type mosques infiltrate into the community to meet the need of Indonesian workers scattered throughout the country. For example:
Hualien, Taitung, etc.
Appointed location for activities : 1) The train stations of various cities have become the gathering place for Muslim migrant workers. More than 50,000 people gathered at Taipei Station during Eid al-Fitr. Taoyuan, Hsinchu, Taichung, Chiayi, Tainan, Kaohsiung and other stations have become locations for migrant workers, such as Park, adult daycare center, nursing home, hospital。
Islamic evangelical activities: Indonesian patriarchs was invited to come to Taiwan for Islamic evangelism. (2016 Eid al-Fitr Flower show)
Possible trends in the future of Islam in Taiwan:1)Muslims will enter Taiwan more quickly (Southward policy) 2)Through government policies, Islam is permeating the family, school, workplace, culture, religion, media, and comprehensive missionary activitie. 3) A spiritual warfare in campus evangelical missions. 4) Islamic economic activities are bringing in Islam.
The Church of Taiwan faces the myth of Islam: 1) Lack of understanding and comprehension of Islam and Muslims.  2): There is a lack of positive evangelism for Muslims in Taiwan. 3) Did not see the relevance between the development of Islam and Chinese church in Taiwan. 4) Not ready to face the challenges of Muslims in Taiwan.]
[Prayers]
Forgive and pardon Taiwan:  Father, please forgive the Taiwanee president, mayor, and government officials of Taiwan for opening their doors to evil forces for ignorance, bringing in curses and violence.  May You intervene, remove the officials who are not aligning, use the officials who fear God, reform the national policy, and cherish the will of God to bless the country and the people., We take the God given authority to close the door to Islam, and open the door to the Lord Jesus. We declare that Taiwan will enter the door of the Lord Jesus' salvation, to have peace and prosperity.
Have a correct comprehension , understanding and crisis awareness of the Islam and Muslims: Father God, just like in the past Taiwan referendum, may all Taiwanese churches be united to fight against the crisis of legalization of gay marriage。  May You give the spirit of revelation to the churches in Taiwan so that they may have a correct comprehension  and understanding of Islam and Muslims, and be alertful to the facts that the development of Islam is closely related to the churches。  May the church quickly grasp the potential crisis resulted from the growth and expansion of Islamic culture influence.
Pray for the church: Father God  ,  may You give the church confidence and courage, be strong and courageous, not afraid of the spiritual power behind Islam, not "terror", but "love Mu." Establish a training network, prepare to face the challenges of Muslims in Taiwan, and train and send the missionaries to Muslims to the harvest field. Rise up the church in Taiwan and the unite the heart of the churches around the world to pray to prevent this this wave of Islamization crisis in Taiwan. In the name of Jesus, we release the anointing of God's victory, smash all the works of the enemy, transform Taiwan into the son of the revival of the kingdom of God, align with God, bring the revival of the whole earth, and glorify the holy name of the Lord Jesus Christ.
For Muslims to be born again and saved: We declare that Muslims in Taiwan are among the ranks of God's salvation. God  led them to Taiwan that is free and with equality, so that they can have freedom to and opportunity to go to church, to know and to pursue God, and then trust and follow God, let them become witnesses for the kingdom of God, and preach the gospel to their families.
Prevent terrorist attacks and Islamization: Abba Father, gives national leaders and government officials wisdom and heavenly strategy to prevent extreme Islam from entering Taiwan and establish precise and comprehensive anti-terrorism policies and systems. The Immigration and Police Departments are highly alert to prevent any terrorist organization from infiltrating into Taiwan; sever any opportunity to create terrorist attacks. Pray for the election of the mayors of the counties at the end of the year, and ask the Lord to rise up righteous  people that fear the Lord, to enter into political circles, to stand firmly to oppose the government's policy of Islamization, speak with courage and stand with the truth..
---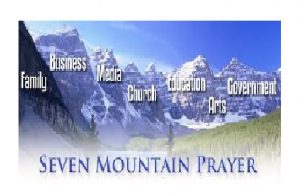 ---
Pray for the Media / Communication Mountain
In the age of the Internet, we not only have traditional mainstream media, but also new media, covering and affecting the whole world.
Salvation for Media Reporters: Ask God to save the souls of both American and global media reporters. Ask God to forgive them for reporting lies and distorted news.  In particular, ask God to forgive them for purposely concealing truth and reporting exaggerated lies to distort the image of national leaders.  We ask God to release the Spirit of truth to the media and let all lies, distortion and deception be exposed.  Let all journalists be illuminated with the light of truth that they might see the truth, receive life, be a light in the media mountain and be used as a channel to spread the truth.
 Pray for More Christians to Occupy the Media Mountain: Ask God to bless those Christians who are already working in the media; strengthen them that they would stand strong in their faith and for truth. Ask God to raise up more godly and righteous ones full of the power of the Holy Spirit who would carry the light of Christ and have the courage, wisdom, strategy to be a light for the Lord reporting truth and exposing evil. Let them set a good example in the media industry: they will raise up a righteous voice to report honest and truthful news; they would not only improve the moral standards of the media, but will have a positive impact to influence and transform the society. We declare that God reigns over the media and all the channels in the airway; let all the sounds from the media be righteous sounds and let them align with the holiness and righteousness of God. Let the name of the Lord be exalted and all media proclaim the praise of God!
Raise Up Media Missionary Army: Ask God to help more believers to realize that the media is an excellent tool for mission, and ask God to inspire them to join the media missionary army. Let us join such an army and spread the good news of the Kingdom through the Internet, video, photo, writing, movie, drama, music, event and gathering.
The Church to Evangelize with Innovative Ideas: Ask God to help the church to use innovative ideas from God to spread the gospel through the Internet to those who cannot be reached by the church and to all the world. Ask God to give wisdom and strategy for the church to use new media to evangelize and establish wall-less churches. Let the church begin a new era of mission with innovative ideas.
Deliver Christians Who Are Addicted to Online Pornography: Ask God to deliver Christians who are addicted to online pornography.
 Close Down Pornography Websites: Ask God to close down any websites that promote online pornography, child pornography, gambling, fraud etc., and let those who manipulate or control these operations be brought to justice.
Cut off Financial Resources for Ungodly Media: Ask God to cut off financial resources of media organizations such as anti-traditional marriage, anti-family value, abortion and the LGBT movement and all the terrorist activities by the extremist Muslims.
---
Pray For First Nations
---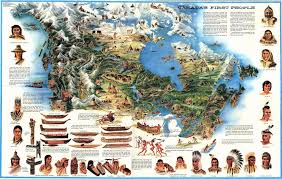 ---
Is it necessary to pray for the aborigines?
Daniel 9:2-3‬ ‭ in the first year of his reign, I, Daniel, understood from the Scriptures, according to the word of the Lord given to Jeremiah the prophet, that the desolation of Jerusalem would last seventy years. So I turned to the Lord God and pleaded with him in prayer and petition, in fasting, and in sackcloth and ashes.‭‭
The number "70" not only represents the time is ripe, but it also means the world :  when 70 year is up, Daniel hung on to God's promise of prophet Jeremiah, fixed his eyes on God to fulfill what the Lord has promised. Sure enough, God treasured prophet Daniel's heart and fulfill his intercession. The number "seventy" in the Bible not only represents important key concerning time, but also has a very important meaning in terms of numbers. "Jesus called his twelve disciples to him and gave them authority to drive out impure spirits and to heal every disease and sickness" Matthew ‬ ‭10:1 In the Gospel of Matthew, the Gospel for the Jews, Jesus only mentioned he had called 12 disciples. However, in Luke, not only the 12 disciples who were chosen in chapter 9 (like the Gospel of Matthew) but also in chapter 10, mentioned 70 disciples were chosen. "When Jesus had called the Twelve together, he gave them power and authority to drive out all demons and to cure diseases," Luke 9: 1 "After this the Lord appointed seventy others and sent them two by two ahead of him to every town and place where he was about to go. "‭‭ Luke‭ 10:1 ‬ ‭ Why? Many theological interpreters believe that Luke is a gospel for non-Jews and is aimed at Gentiles. In other words, 12 is for Jews, like 12 tribes, 12 disciples. Then the "seventy" is for the Gentiles! Therefore, "seventy" not only represents the time is ripe, but also means the world. So is there any other mentions in the Bible? Yes! The most obvious place is in Genesis 10. "The descendants of Noah's sons Shem, Ham, and Japheth are recorded below. After the flood, they all gave birth to their sons." ‭‭ Genesis 10:1 ‬ records the aboriginal tribes God arranged around the world, a total of 70 tribles (Although the number of 70 was not mentioned in the Bible, but it is exactly 70 after careful counting in Genesis 10) In fact, it means the world, universe, which can explain why Matthew 10 is so different Luke 10.
Jews and Aboriginal people are God's personal choices for God's special plan:   So should we care about the aborigines? Should we pray for them? The answer is obviously plain. God loves all the people in the world. Of course, we have to pray for the Jews and pray for all the Gentiles. There should be no arguments. But should we raise the status of the aborigines, even to the status of the elder son like the Jews? Let us take a look at this Bible verse: "He has lived on the whole land from a man who created all the people, and pre-determined their age and the boundaries they lived in." ‭‭ Acts ‬ 17:26 ‬ ‭ When we call the Jews our eldest brother (starting from Genesis 12), of course, don't forget that we should also respect the establishment of the aboriginal gatekeepers, Jews and Aboriginal people in Genesis 10. It is God's personal choice for His special plan, we can't overlook this.Today as we talked about the need to pray urgently for the Jews, also remember to pray for the aborigines everywhere. In the end time First people and First nations will be built up, and be restored. Many people have witnessed when the aborigines are established, it brings about a great released of the spirits, when they began to pray for other new immigrants, so they will no longer live in the shadow of the previous humiliation and slaughter, but bravely forgive the evils of the past. Embrace the various races of the land, out of this new life, burst out healing, releasing, honoring, and fragrant, fresh and lively anointing and vision will start from here.
Indigenous peoples are the key to global revival : Just as the Jews are spiritual elder sons, the aborigines are God's chosen elder sons of the land, the gatekeepers of the world, and the key to the revival of the whole earth. As Billy Graham said in New Mexico in 1973, "Indigenous people are sleeping giants, but when the aborigines wake up, they are the best evangelist, and the United States will experience tremendous revival!" We believe that now is the time the aborigines of the United States are awakened, and the aborigines around the world are waking up! We are convinced that very soon the aborigines will rise up in their positions and bring the great end time harvest of the souls!
Pray for Aboriginal people around the world : We will gradually introduce to you Aboriginal people around the world in this 40-day fasting prayer and pray for their destiny and needs. May God greatly touch the body of Christ, through prayer and intercession, with thanksgiving and praise, together with God's will and revival plan. We must help give birth to the destiny of these beautiful nations. Behold, the field is ripe, the pregnancy is late in stage, labour is getting very close, the midwife is ready! Wherever there is a need, we will be there anytime there is a call! Cheer on!