Date:  12/17
 Content of Weekly Prayer
---
Editor's Words
---
Prayer Request
Please pray for the people who are involved in organizing and making this Global 40 Day Prayer And Fast movement possible.  Particularly,  please pray for the spiritual leaders, their co-workers, and their family members, the behind-the-scene editorial team and their spiritual coverings, and family members.  Please ask God to:
protect everyone involved in the global prayer and fast and their families.  May God watch their coming and going and  keep them healthy with prosperous spirits, souls, and bodies.
bless the editorial team to be able to receive from God and translate it into words speedily and accurately.
---
Global 40-Day Fasting Prayer  – 1/1/2019-2/9/2019
Dear intercessor,
Through the global 40 day fasting prayers from August 1 to September 9, God has linked us together to establish this global 24/7 prayer wall to pray for the kingdom of God. Thank you for your loyalty and perseverance.  Now it has been more than three months.   During this period, we have been continuously updating and changing, in order to make this prayer wall more efficient, and with defensive and offensive power. There are quite a few adjustments that have caused inconvenience to you. Thank you for bearing with us. May God honor all of you for your loyalty.
In the 40-day fasting prayer in August, we experienced God's timely response to our prayers as recorded in the Global 40-Day Fasting Prayer Testimony in August. Although there are still many prayers to be fulfilled, We believe that God is faithful, as stated in 1 John 5:14-15 : "If we ask anything according to his will, he hears us. And if we know that he hears us -whatever we ask- we know that we have what we ask of him."
Recently, we have sensed the tensions around the global tensions and all five continents are being shaken. There will be greater shaking in 2019 next year, especially in the United States and several countries of global concern, as well as indigenous peoples around the world. God is urgently calling the intercessor to enter the global 40-day fasting prayer before the advent of 2019. We will explain briefly below:
Why another urgent 40 days of fasting and praying?
God's kingdom is accelerating, and God is raising the standard : After the last 40 days of fasting and praying around the world, we admit that we have relaxed. But God did not stop advancing His kingdom. We felt this 40-day fasting prayer will be used by God to raise up the intercessors, to enter into deeper prayers that can pinpoint urgent and critical issues, and through the 40 days of fasting prayer, our lives will be more refined, so we will gird up our belt, to intercede with authority, and release the power of God.
The critical moment when the world faces an life and death situation :

Homosexuality sweeps across the globe : When the United States legalized same sex marriage in the Supreme Court in 2015, many Asian countries, including Taiwan, began to follow United States and legalized the same sex marriage through interpretation of constitution by the Supreme Court.  Promoting homosexuality has become fashionable trend, and young people are eager to imitate and emulate.
Islamist forces are trying to make the globe Islamic : like Europe etc. The Libyan president once said: "Allah wants to make Islam a great victory in Europe, no need to use swords and knives, no need to attack the city, we don't need terrorists, we don't need suicide bombers, we have more than 50 million Muslims in Europe. It takes only a few decades to turn it into a Muslim continent.
Islamist forces tried to Islamize United States : In 2005, 24 Islamic organizations met in Chicago, according to their conference proceedings showing how they planned to teach the United States through journalism, political education, and so on. They said: We must prepare for this reality, that is, within 30 years, there will be 50 million Muslims living in the United States.

Former US President's policy of promoting Islamization: After taking office in 2008, he began to promote many Islamization policies at various levels of American society, including allowing Muslim officials to worship five times a day in the White House, teaching Islam in schools at all levels, and even Misleading them to swear to the false gods.

The plot of "Deep State " : The "deep state" planned to elect Hillary Clinton as president and continue to complete the Islamization of the United States and promote global Islamization. Through God's intervention in the 2016 presidential election, coupled with over confidence of the "deep state" and lack of mobilizing comprehensive electoral system, President Trump was elected, blocking the plots of "deep state" to fully control the US :

Instigated the removal of President Trump: The  Muller investigation attempted to Impeach President Trump .
Manipulating the election system : A large number of illegal votes attempt to change the election results.
Launching a media attack:  Making a lot of fake news to distort the truth, to attack and smear President Trump.
Implement various assassination plans against President Trump .
Launched a global witches and wizards to curse President Trump and his family.
Creating social riots and crises:  Trump is the target of their full-scale attack, so they instigated and financed the caravan mob, provoked racial conflict violence, and local shootings to provoke President Trump's national policy.

Challenge and obstruct President Trump's policy for the next two years : In this midterm election, the Democratic Party thinks it will win in all aspects, with God's keeping power, giving conservatives an unprecedented advantage in the Senate, and state governors, but God also allowed the Democratic Party to regain control of the House of Representatives. Making President Trump's policy for the next two years to be greatly challenged and obstructed.
God is going to shake the United States even more in 2019 : We sense the greater shake of the United States in 2019 , although the liberals are allowed to have short-lived victories in order to unveil the power of darkness, so the roots of evil can be completely rooted out. God is going to cleanse and reform the electoral system through President Trump, to purify and change the entire United States.The anti-Christ forces have been back into the corner and are doing everything to fight back and bring destruction. We need strong and powerful prayers to declare God's plans and purpose for the United States and the nations, paving the way for the re-election of Trump's US president in 2020, so that God's will for the United States and the nations can be achieved.
The rise of Aboriginal people around the world: Aboriginal people around the world are the key to revival everywhere. We sensed now is the moment for the aboriginal people to stand in their positions. God has begun to connect us with the leaders of Aboriginal intercessors, so during these 40 days of prayer and fasting, we will concentrate our prayers for the global aborigines with intensity.
Countries around the world are facing various crises, such as :

China : Weighing down the policy of tightening the religion and causing persecution of the church.
Russia : Hidden attempts to create crisis in various countries and expand their control over the world.
Israel : The government is facing early re-election and social unrest; there are foreign garrisons in the south and the big countries in the north waiting for opportunities to attack through countries such as Syria and Lebanon; overseas anti-Semitic forces and unfair treatment by the United Nations.
The United Nations: Controlled by Muslim countries on many levels, resisting & hostile toward  the state of Israel, promoting abortion, homosexuality, Islamization and other global agendas.
Middle East: Conflicts between Shiite countries such as Iran and Sunni Arab countries have intensified; Christians have been persecuted.
Taiwan : Facing the crisis of legalization of same sex marriage and Islamization of the society.
Canada : Cannabis is legalized and Christians are suppressed everywhere.
Breaking through the chaos of the current situation: Now there are international crisis that are interlocking with one another, which requires a greater breakthrough.
Fasting and prayed will bring down another level of breakthrough:  Any breakthrough and elevation, requires prayer and fasting In order to cleanse our souls and body, to enhance our vision and to align with God in a greater way.
The transformation of the United States will bring about the transformation of the nations: we believe that God has called the United States to be a "city on the hill, the light of the world", a missionary country. President Trump is the key to the transformation of America. He is very much in need of our prayers at this critical moment so that God's will can be done in the United States and the nations.
When do we start?
The 40-day fasting prayer will start from 1/1/2019 to 2/9/2019 to usher in the new year. As for the way to fast, please refer to the fasting prayer guide and pray for how you will fast individually.
The 40-day fasting prayer will be different from the August in the following:
1) Prayer direction and focus: Pray deeper for the United States, Israel and other countries of global concern.
2) Prayer update: Update every few days.
This is the call of Esther, as the time when Israel was facing threat of destruction of entire tribe! The trumpet has sound. Rise up warriors of intercession, "For such a time as this ", let us stand on the wall of prayer, cry out to God day and night, to bring about a breakthrough, to begin the glorious 2019!
Sincerely,
the Global 24/7 Prayer Wall Editor
---
About New Prayer Wall Time Slot Sign Up
Dear Wall Watcher,
Thanks and praises to God, many watchmen have registered, re-claimed the time slots , and began to watch on the wall, signing in and out. Many time slots have been claimed Thank you for your quick response. We understand that it takes time to adapt and adjust to the new system . If you have  not registered in the new system, please do so as soon as possible . For details, please click here: How to claim the prayer wall. If you have any technical problems, please contact us and we will assist you as soon as we can.
A reminder to the watchmen on individual prayer wall, please sign in before you start praying , and when you finish the prayer, please remember to sign out .
Global 24/7 City Wall Prayer Executive Team
Visitation of God in Fiji
Nataliera before and after Revival
Nataliera is a village situated by the sea in an idyllic location with a beautiful beach against a background of colourful mountains, but before 2004 the villagers were far from satisfied. There was division, tension and strife in the village. Idolatry and witchcraft created an atmosphere of evil, with many people dying untimely deaths. Even among the Christians there was prejudice, rivalry and division.
Young people were taking drugs and becoming promiscuous. Teenage pregnancies occurred, and there was a general spirit of rebellion against parents and all authority. The soil produced very few crops, and when the villagers went to the forest to try and grow crops, these were rooted up and destroyed by wild animals, especially pigs. At sea, the coral reef had died, so there were no fish to be caught.
Then something happened that brought matters to a head. At the entrance to the village, two old idols, models of warlords, that had been preserved in a museum, had been placed on either side of a drive as decorations. A young man of the village, riding a horse, accidentally knocked one of these idols so that it fell down and the head of the idol was broken off. The idol was put back up again and the head was fastened on with a rope. The young rider, however, started to feel ill, and a few days later, was found hanged, and the rope round his head was tied in the same way that the head of the idol had been tied on. This upset the village, and caused even more division and recrimination, especially when some people claimed that they had heard the idol speaking to them and making hissing noises. (This was personally confirmed to me by the man telling the story.) The leaders of the churches in the village then decided that things had to be sorted out, so they went to the village chief and asked him to call a meeting. At the meeting they decided to call in the Healing the Land Team. The team went to the village, found out the facts, and told the people they had to fast and pray for two weeks, which they did.
Two weeks later, the team arrived, and while they were there, they did a prayer walk around the village, every evening for seven nights. On the seventh night, they blew on shells, banged on cymbals and commanded the demons to leave the village. The demons left, and all the dogs in the village barked as they left, for the dogs sensed the demons going past them.
During their time there, the team prophesied that fire would fall in the village. As the mission went on, people repented of their sins, of their prejudice and division. The young people repented of their rebelliousness and their disobedience to their parents. People wept and cried as they were reconciled to each other.
On the last night of the mission, which they call a process, the villagers brought all their witchcraft items and put them in a pile to be burnt. Then the man who told me the story, whose name was Amosi, spoke up and said, "It isn't right for these idols to stay here. They must be destroyed." So, the young people went out and broke them up, and put the pieces on top of the bonfire.
Repentance of Young Drug addicts
On the following day, after the team had left, as it was getting dark, the mother of the boy who had committed suicide, who was standing with some others, saw an intense light over the sea. It was a wide column of fire, rising high over the surface, glowing red, orange and yellow, with flames at the side, which spread out over a large area of the sea. This magnificent sight stayed in position for about half an hour and was a fulfillment of the prophecy that fire would come to the village. On the very next day, when they went out to fish, a huge shoal of fish was there. The Lord had healed the coral reef and brought the fish back. Everybody came and caught an abundance of fish, filling large 50 kg. bags again and again. On the land, the crops started to grow again. Truly, our God is a merciful God.
Since then, the villagers come together for prayer meetings every Wednesday, from 6 a.m.to 3 p.m., to coincide with the fast times, on the first Sunday of every month they unite in worship together, and every 6 months they have a week of united meetings. If you go there, you will see the monument they have put up to commemorate the happenings in 2004, erected on the site where the witchcraft items were burnt. On the monument it gives the dates of the transformation: 16 May 2004 to 14 June 2004, and proclaims that there is no God but Jehovah, quoting Isaiah 43:11, and that He is the God of Nataliera. Praise the Lord. Our God is an awesome God.
In June 2005, because of the visitation of God, the whole village thanked the Lord for the Great Revival, convened the "Anniversary celebration" the villagers were full of gratitude and held various special gatherings.
The sorcerers repented and burnt all the props
On the last day, seven or eight sorcerers who had long used idolatry to control villages confessed all the bad things they have done, repented and accepted the redemption of Christ. They took all their magic props and burnt them in front of the villagers.
Now, on the land of the village, a memorial monument of revival was raised up with the engravement: " I, even I am the Lord, and apart from Me there is no Savior (Isaiah 43:11)."
(Source: Christian Revival Story Collection)
---
Daily Prayer Declaration
Dear intercessors,
The Editor's team has received that we will pray and declare the following four topics:
---
Ask God to save the souls of the members of Free Mason and Illuminati 
 In the name of Jesus, the sovereignty of the Lord of Host will replace the control and manipulation from Freemason and Illuminati in politics, economy, and other areas.
 In the name of Jesus, the Lord of Host will send Michael the Archangel and the angelic host to destroy the dark power from Freemason and Illuminati in politics, economy, and other areas.
In the name of Jesus, all members that belong to Freemason and Illuminati will return to You and be saved.
---
Ask God to save the souls of Islamic extremists
We know the danger that Islamic extremists bring to the world with their terror attacks and their prayers that often become the curses toward Israel and the rest of the world.  Especially during Ramadan, the destructive power of Islamic extremists can increase enormously (for example, the deadly suicide bomb attacks in the Indonesian city of Surabaya this year and the Philippine City that was besieged by Islamic State-linked militants). Let us declare the following:
In the name of Jesus, the blessings and the peace of God will replace all the curses from Islamic extremists.
In the name of Jesus, all the terror attacks that Islamic extremists plan will fail and be interrupted before they can even start.
In the name of Jesus, the salvation and grace of God will come into the lives of these Islamic extremists.
---
Ask God to save the souls of the LGBT group
In addition, the trend of LGBT is actively searching its way into the schools of every nation, pushing the legalization of homosexual education and same-sex marriage. Therefore, we need to pray and declare the following every day:
In the name of Jesus, the promotion of LGBT ideology all over the world will fail, including the legalization of same-sex marriage and homosexual education.
In the name of Jesus, the grace of God and salvation will come to the LGBT group.
In the name of Jesus, one husband and one wife system will be restored all over the world.
In the name of Jesus, young people will wake up and reject the ideology and value of same-sex marriage. They will embrace the truth and teaching of one husband and one wife system.
---
Ask God to keep all the nations out of the war crisis and into peace 
In the name of the Lord, the whole world will enter into a season of reconciliation and peace, to break away from the enemy's division and tricks to detonate wars. We especially ask you God to preserve China-US relationship, United States-Russia relationship, Taiwan-China relationship, and the relationships between Middle East Muslim countries and Israel.
---
Repentance
---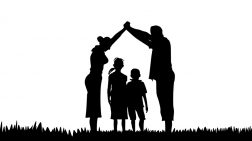 ---
Repentance Prayer For Church 05
So God created mankind in His own image, in the image of God He created them; male and female He created them. God blessed them and said to them, "Be fruitful and increase in number; fill the earth and subdue it. Rule over the fish in the sea and the birds in the sky and over every living creature that moves on the ground." (Genesis 1:27-28 (NIV)) 
"You are the salt of the earth, but if the salt loses its saltiness, how can it be made salty again? It is no longer good for anything, except to be thrown out and trampled underfoot. You are the light of the world. A town built on a hill cannot be hidden. Neither do people light a lamp and put it under a bowl. Instead they put it on its stand, and it gives light to everyone in the house. In the same way, let your light shine before others, that they may see your good deeds and glorify your Father in Heaven." (Matthew 5:13-16 (NIV))
Abba Father, You give human being a mandate to subdue all the earth, thus we have responsibility to be good stewards over all the earth including governance in human society. Father, we are sorry that we, the church has forsaken the authority as king and priest. Because of our ignorance, indifference and disregard, the rulership falls into the hands of injustice politicians. One after another, the bills and acts abhorred by You are passed and executed and cause the social morality bankrupting. Lord, please forgive us of not caring about the issues of our countries and feel indifferent regarding the suffering and sins in our society. Please forgive us of our avoiding our responsibility, not standing in the gap to intercede for our nation, to raise up voice of justice for Christ. Lord, please forgive us of not knowing Your heart and Your redemptive will toward this broken world; please forgive us of not taking responsibility as citizens to lead the world to walk on the godly way of the Lord by resisting the demonic forces and; prevent our society from corruption.
In the holy name of Lord Christ Jesus, we renounce all lies from the enemy. We break the prejudices on political issues off churches,no longer weak. We declare that we will wake up, obey God, not obey man, having a heart of power, of love and of soundness of minds. We will continually pay the price of intercession and prayer for our nations; And we will boldly stand out to vote at the elections, speak out against any ungodly acts and bills in a gentle and peaceful way. We will be salt and light of this world and live out the lifestyle of the kingdom of God and to be a powerful witness to give testimony for the truth, authority, grace and judgement of the Kingdom of Heaven.
In the name of Lord Jesus Christ, Amen!
---
Pursuing Intimacy With God 
---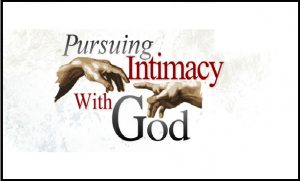 ---
Rend the Heavens and Come Down
Isaiah 64:1 "Oh, that You would rend the heavens and come down, that the mountains would tremble before You!"
Oh, precious Father, rend the heavens and revive us. We cry, "Let Your consuming fire descend upon us!" Help us see that all we need is You!
Father, we have felt the breeze but have not known the wind. We have felt the streams but need Your river once again. We have yet to see the desert blossom as the rose, yet we know You want to fulfill all the promises of Your Word. Father, help us know You more that we might trust You and obey You more. We have seen Your deeds but have not known Your ways. You know our thoughts from afar; all our weaknesses are open before You and there is no place to hide them from You. Oh Father, forgive us for we have praised gods in the image we have made and we have yet to become the grain of wheat that died. Oh Father, take us to our own Gethsemane where we can see the greatness of our need. Father, increase Your grace upon us that we might earnestly seek You and pray! Oh, Holy Spirit, come and drive us to our knees that we might plead, "Revive us once again!"
Oh, rend the heavens and revive us! Father, descend upon us the consuming fire! We long for Your glorious presence, mercy, grace and power. Oh holy Father, consume us with Your flame of love that we might be Your holy people who love You with all our hearts, minds and souls!
In the name of Jesus we pray, Amen!
(Reference: The above prayer was adapted from the lyrics of "Oh, Rend the Skies" by Steven Fry.)
---
Pray For Israel
---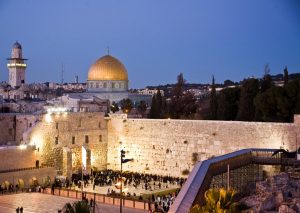 ---
UN Routinely Bashes Israel. Pray for Israel to Rely on God
【Current Event:  On 12/6/18, the 193-member UN General Assembly rejected an American resolution condemning Hamas for 'repeatedly firing rockets into Israel and for inciting violence, thereby putting civilians at risk.' The failed resolution demanded Hamas to cease all provocative actions and violent activity. The UN routinely bashes Israel. Just last Friday it passed six resolutions in one day condemning the Jewish state. And over the years it has voted to condemn Israel more than 500 times. While a plurality of member states voted for the US resolution, it failed because of a parliamentary procedure requiring a 2/3 majority for passage. Israel is in a difficult situation in the international arena. Their only way out is to seek God. Let's pray for Israel to rely on God.】 (Source: Christians in Defense of Israel, 12/6/2018)
Psalm 102:21 "So the name of the Lord will be declared in Zion and his praise in Jerusalem"
2 Kings 19:16 "Give ear, Lord, and hear; open your eyes, Lord, and see; listen to the words Sennacherib has sent to ridicule the living God."
Psalm 2:2, 4, 6, 12 "The kings of the earth rise up and the rulers band together against the Lord and against his anointed…The One enthroned in heaven laughs; the Lord scoffs at them… saying, "I have installed my king on Zion, my holy mountain." Kiss his son, or he will be angry and your way will lead to destruction… Blessed are all who take refuge in him."
Father, We thank You! On 12/6, the United States stood with Israel and proposed a resolution to condemn Hamas at UN; although the resolution failed, Father, we ask You to move Israel to seek after You for their help and justice. Father, have mercy on Israel for they are Your people who are called to declare Your name and Your praise. Oh Father, hear and see that kings and rulers of the earth take counsel together and set themselves against the Lord and against His people. But Father, You sit in the heavens and laugh, for You have set Your Son as King on Zion, Your holy hill. We declare that Jesus Christ shall reign over Israel and all over the earth. Oh Israel, return to the Lord; return now and kiss the Son and take refuge in Him. We pray in the name of Jesus, Amen.
---
Pray for Netanyahu and Israeli Government(Updated)
【Current Events : Last month, Israel experienced the worst single day attack by rockets and mortars in Gaza. Within 25 hours, Hamas fired nearly 500 rockets and mortars at civilian areas in the western Negev. Under the mediation of Egypt, Israel and Hamas reached an informal ceasefire agreement. However, Defense Minister Avigdor Liberman quickly resigned to protest, saying that the truce was a sign of weakness. Netanyahu told the people that the military is carrying out other major security operations and it will take time to achieve success, and if the war with Gaza continues, it will endanger these operations. Although the rocket attack is temporarily halted, it caused Netanyahu's ruling coalition to drop to only 61 seats in the parliament, making the administration very fragile and more difficult to function properly. In addition. on 12/2, Israeli police recommended the indictment of Netanyahu on charges of bribery, fraud and breach of trust. The recommendations, which have no legal significance by themselves, apply to seven further suspects, including the prime minister's wife, Sara.
On the Lebanese border, Hezbollah, the radical terrorist militia supported by Iran, is highly favored by the Lebanese people. It has more than 150,000 rockets that can reach any target in Israel.  】(Source: Isaiah 62 Prayer Initiative, December 2018 Prayer Letter) ( English :https://int.icej.org/prayer-points-december-2018)]
【News Update: On 12/4, the Israel Defense Forces [IDF] reported the discovery of tunnels that Hezbollah had dug along the border between Israel and Lebanon. When Netanyahu signed a ceasefire agreement with Hamas in the Gaza Strip, he hinted at Hezbollah's activities which have been going on for many years. Israel has since received international support from the ceasefire agreement, and so far Hezbollah has stayed relatively quiet. However, any mistake in judgment could lead to a major war between Israel and Hezbollah/Lebanon and Iran.】(Source: Intercessors for Israel Ministry)
I Timothy 2:1-3 "I urge, then, first of all, that petitions, prayers, intercession and thanksgiving be made for all people— for kings and all those in authority, that we may live peaceful and quiet lives in all godliness and holiness. This is good, and pleases God our Savior."
Isaiah 60:18 "No longer will violence be heard in your land, nor ruin or destruction within your borders, but you will call your walls Salvation and your gates Praise."
Psalm 147:14 "He grants peace to your borders and satisfies you with the finest of wheat."
Psalm 7:8 "Let the Lord judge the peoples. Vindicate me, Lord, according to my righteousness, according to my integrity, O Most High."
Dear Abba Father, 
Pray for Netanyahu and Israeli Government: Father, give Prime Minister Netanyahu and his government wisdom and strength to deal with all national challenges. Let Netanyahu solely depend on You that he will follow Your guidance with courage and boldness and make right decisions. Let him continue to overcome crisis one after another and lead Israel to walk in Your perfect will. Abba Father, we ask You to raise up righteous counselors to help him govern Israel, those who act justly, love mercy and walk humbly with You.
 Clear Allegations of Corruption Against Netanyahu and His Wife: We ask You to promptly resolve the current allegations against Netanyahu and his wife, Sara. Vindicate them according to Your righteousness and justice. Let the truth come forth and clear them from all allegations of corruption and restore shalom to their body, mind and spirit.
Peace on Israeli Borders: We pray for peace on all side's of Israeli borders – not just the southern border with Gaza, but also the northern borders with Lebanon and Syria. Father, You watch over Your people and let their enemy's schemes and resources be destroyed and weapons disarmed. Father, we thank You for the discovery of Hezbollah's terrorist tunnels. We ask You to stop their attacks on Israel, both hidden or in the light, and supernaturally protect Israel. Grant peace to Israeli borders and let violence no longer be heard in her land, nor ruin or destruction within her borders. We pray in the name of the Lord Jesus, Amen!
---
Pray for Israel – Middle East Peace Plan (Updated)
【Current events: President Trump and his Middle East team have promised to launch a peace plan to resolve the Arab-Israeli conflict. Trump has repeatedly said that he is standing with Israel on the matter of Jerusalem; he and his team are currently negotiating with Israeli Prime Minister Netanyahu. The Trump administration had planned to announce its long-awaited peace plan in February next year, but due to many complicated factors, it may be postponed until March or April next year.】(Source: The Jerusalem Post)
Psalm 132:13-14 "For the Lord has chosen Zion, he has desired it for his dwelling, saying, "This is my resting place for ever and ever; here I will sit enthroned, for I have desired it." 
Isaiah 44:28 "who says of Cyrus, 'He is my shepherd and will accomplish all that I please; he will say of Jerusalem, "Let it be rebuilt," and of the temple, "Let its foundations be laid." '"
Leviticus 25:23 "No land may be permanently bought or sold. It all belongs to me—it isn't your land, and you only live there for a little while."
Proverb 21:1 "In the Lord's hand the king's heart is a stream of water that he channels toward all who please him."
Dear Abba Father, We thank You for the Trump administration's Israeli policy and we pray of its efforts in the Middle East peace process. President Trump is Your chosen shepherd and he will accomplish all that pleases You. We declare that his peace plan will align with Your will and bless Jerusalem. We declare that the land of Israel is Your land and we believe in Your word that You have chosen Zion, saying, "This is my resting place for ever and ever; here I will sit enthroned, for I have desired it." (Psalm 132:14) Lord, we ask You to expose any hidden plan or agenda that would harm Israel. Turn the hearts of the leaders of these countries, and let Your will be done in Israel and the Middle East on earth as it is in heaven. We pray in the name of Jesus Christ, Amen.
---
Urgent Prayers for Nations
---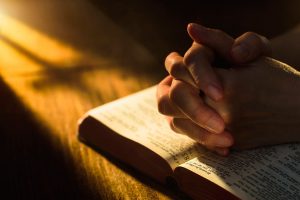 ---
Pray for the persecuted Christians in Africa
[Current events:  According to the Christian Tribune, Islamism is spreading rapidly in Africa, and radical Islamists or armed groups brainwash the public through violence, politics, and mass media. Currently, countries dominated by Islam in the east, west and north of Africa include the Republic of Mali, Tunisia and so on. At the same time, Angola, Algeria and Luanda have also imposed a new law on religion and have taken a lot of action to investigate and close down churches and arrest believers, causing the general population to have animosity against Christians.
International Christian Concern recently reported that extreme Muslim attacks and destroy the Egyptian church and forced Christians to go to the street to pray, but when the police arrived at the scene, the perpetrators had left, and the police ended up forced the church to close down.
At the same time, according to the British "Daily Express" report, Nigerian Christians are seriously facing the threat of massacres and genocide. Christians in the country account for 51.3% of the total population and 45% of Muslims. The observers of the "International Release" organization raised the question: Why couldn't the Nigeria army protect unarmed people? some suspects that someone or a group is manipulating behind the scenes. And the government's inaction shows that they are either unable to stop or they are not willing to deal with the problem of the persecution of Christians, this is of great concern】
Peace I leave with you; my peace I give you. I do not give to you as the world gives. Do not let your hearts be troubled and do not be afraid John 14:27
And the peace of God, which transcends all understanding, will guard your hearts and your minds in Christ Jesus Philippians 4:7
if my people, who are called by my name, will humble themselves and pray and seek my face and turn from their wicked ways, then I will hear from heaven, and I will forgive their sin and will heal their land2 Chronicles 7:14
In the Lord's hand the king's heart is a stream of water that he channels toward all who please him Proverbs 21:1 
He changes times and seasons; he deposes kings and raises up others. He gives wisdom to the wise and knowledge to the discerning. He reveals deep and hidden things; he knows what lies in darkness, and light dwells with him Daniel 2:21 -22   
 [ Prayer ]
Pray for the persecuted Christians and churches in Africa: Father God, may You keep the hearts of Christians, during persecution strengthen their faith in God, be merciful to them, give them grace and be bold and courageous, may Your love and peace go deep into their hearts, to experience Your presence, supply their needs. Give them the fire of prayers and raise them up to be the intercessory warriors over the seven mountains of influences of the country. To cry out and travail day and night, for the fire of revival to burn all over Africa. Just like the Algerian church grows more and faster with more resistance. The more the persecution, the more fervent and bolder they become. Lead their country to transformation, into the destiny, and to prepare the way of the Lord.
Pray for African Muslim terrorists: Father God, although You are a God that hates sin, but You are also the God who loves all souls, please forgives these African Muslim terrorists for the sin of persecuting Christians. They don't know that they have sinned against You. Please save their souls, reveal to them, as You reveal to Saul on the road to Damascus, convict them, to confess and repent for their sins in time, become zealous for You, and be a vessel to preach the gospel!
Identification Repentance for the African Church and Christians who walked away from the will of God: Father God, we stand with the African church and Christians to confess and repent, asking You to forgive us for corruption, greed, fornication, apostasy, competition, and defilement, theft, lies, pride, polygamy, sin that defile the marriage, and steal the glory of God. Heavenly Father be merciful to us, for we don't know what we are doing, forgive us for the sins of calling wrong, right. Calling black, white, blind leading the blind. Lord, be merciful to us and forgive us of our corruption, give us the spirit of reverence and truth, convict us of our sins, give us a broken and contrite heart, save our souls, so the Lord Jesus Christ can truly reign completely in the church. The church will fully surrender under the Lord Jesus Christ.
Pray for the African government: Heavenly Father, the heart of the king is in Your hands, You can turn it according to Your will. May You rise up the African government, give them compassion and love for the people, and bring the Muslim militants who abused Christians to justice.
Raise up the intercessors to pray for the African countries: Heavenly Father, please rise up intercessors from the nations to stand with the local intercessors in Africa, to pray in unity in the spirit, may You cleanse and heal the land of Africa, and for the revival to come to the African countries.
---
---
---
Full-blown Crisis at the Border
Border patrols snared more than 3,000 illegal migrants in just one day last week, if continues in this rate, the numbers of families and children could be double from last year's record. Top border Official told Congress the current situation qualifies as a full-blown 'crisis.'
Border Wall and Border Security (National Security)
The Commissioner of U.S. Customs and Border Protection, told Congress that more than 1,100 children, travelling alone or some with parents, were caught either jumping the border, or trying to come through a border- crossing without permission. 'It's indeed both a border security and a humanitarian crisis.'
Testimonies supported Congress prepares President Trump's debate for 5 Billion dollars for southern Border Wall as part of Border Security. It is highly justifiable that Border Walls can provide security and to control unnecessary violence, immigration disorder, drug cartel, human and child trafficking, etc. Border Wall and Security are one of President Trump's top priorities in his campaign promises.
President Trump insisted if Democrat Senate will not vote to pass Border bill by 12/21, he will instruct a partial government shut-down. So far, Democrats are unrealistically upholding Open Border Immigration Law and Policy. The bill needs 60 Senate votes by 12/21 (majority 50 Republican senates will vote, but need 10 Democrat votes to pass).
Latest: Caravan Latest Demand for Payment from U.S. on 12/9
According to Department of Homeland Security (DHS), Caravan Spokesman, Alfonso Guerreo Ulloa, demanded on Monday (12/9): 'The migrant caravan is willing to leave the U.S./Mexican border, if the Federal Government pays every member US$50,000, otherwise they will continue to seek immediate entry into the U.S.' (Ezekiel 22:12)
U.S. Authorities are supposed to respond to the demands within 72 hours (from 12/9).
Ezekiel 22:12 'In you are people who accept bribes to shed blood; you take interest and make a profit from the poor. You extort unjust gain from your neighbors. And you have forgotten Me, declares the Sovereign Lord.'
[Pray]
Father, thank you for some migrants have decided to returning home, and with some staying in Mexico pursuing the 'better life' legally. May they find You in prosperity and faith in all the days ahead.

Father, release the Angelic Armies to survey and protect the innocents from evil and deception, arrest the conspirators, instigators, criminals, scammers. We pray to bless true miracle workers, peace-makers and those called to serve in the midst of chaos.

Father, we call to separate scammers, instigator of evil, to fortify unlawful demands, plotted to bring greed, chaos, rage and violence. We command the scammers and the instigators to be bound at their places, in Jesus' Name.

Father, reinforce Your Barrier of Peace around those who come for peace and Mercy in Your Name, that they will find the Will of the Father. We strike against every boasting word against America and Mexico, we will combat every force of retaliation, In Jesus' Name.

Father, grant protection to the U.S. and Mexico's borders patrols, ICE, Military, Coast Guards, Nation Guards, Police per Psalm 91without ceasing. In Jesus' Name.

Father, You have ordained walls and citadels for our protections, send us Gate keepers, Watchers, Refuge, Warriors, Strong Men, Elders, Builders, Enforcer and Authorities to guard and command; we pray Your mandate continues to manifest in all our borders.

Father, we pray against the manipulated, dishonest claims and   monetary demand motivated by the hidden agendas behind the caravans. We reject their demand and scams, in Jesus' Name!
---
---
Pray for the post Taiwan referendum(Updated)
Those who sacrifice thank offerings honor me, and to the blameless[a] I will show my salvation (Ps. 50:23). 
The Legislative branch implemented the results of the referendum:  Recently, local Happiness Alliance are communicating with the legislators, county and city and town mayors, heads of parliamentarians and lieutenants concerning the referendum. We prayed for the Lord to open the way, to allow the church to smoothly lobby the legislators so the legislators can implement the referendum voted by the people.
Pray for the legal team of Happiness Alliance:  Lord, abolish all spiritual oppressions, rule and reign over the spirit, soul and heart of every team member of Happiness Alliance, fill them with the Holy Spirit, give them wisdom and understanding and revelation for the challenge of administrative proceedings of the same sex movement with the Ministry of Justice and the Legislative Branch. Let the glory of God fill the process and be victorious in this battle.
The church continues to be alert to watch and pray : Lord, please lead the church community and brothers and sisters to remain alert and pray, raise up brothers and sisters to continue to watch and pray, for the Executive Branch and the Legislative Branch, may God keep the team of the leaders of the Happiness League alert and pray in unity, Zeng Xianying and keep the team of the leaders of the Happiness League to receive wisdom from the Lord, and give peace to them and their family especially in their hearts and their mind.
(Source: Nation prayer watch)
---
Former Canadian Diplomat detained in China
Michael Kovrig, former Canadian Diplomat in China is detained, not clear if it's related to the tense diplomatic standoff over the arrest in Vancouver of a Chinese senior executive, or related to his research work of North Korea.
China foreign ministry has not responded to questions about his situation. Robert Palladino, spokesman from Washington, D.C. State Department told reporters that the U.S. is concerned about the detention of a Canadian citizen in China. 'We urge China to end all forms of arbitrary detention, and to respect the protections and freedoms of all individuals under China's International Human-rights and consular commitments.' He said.
Canadian Public Safety Minister Ralph Goodale said the government was providing consular assistance to Mr. Kovrig's family and diplomats have relayed to Chinese officials how seriously they view the situation.
Pray
Father, we pray for ending of any dispute and tension between China, Canada and U.S., May wise discussion and guidance be quickly established.

We lift up the release for Mr. Kovrig from any untruthful connection, isolation, imprisonment or torture, but quickly granted with freedom, and clearance of innocence. May the Chinese government exercise humility without interjecting revenge or anger. In Jesus' Name.

Father, we pray for clarity and peaceful discussions between Canada, China and U.S. leaders related to the recent allegation against China taken place in Vancouver. We submit to Your wise counsel and resolution infused with divine humility from all sides. In Jesus' Name.
---
Pray For Nations
---
---

---
Brunei Darussalam
[ National Profile: Brunei, full name Brunei Darussalam, also known as Brunei Islamic Monarchy, a small country on Borneo, bordering Malaysia and Indonesia, with a population of about 400,000, 66.3% Malay, 11.2 % Chinese, 3.4% Aboriginal, 2.3% Indian, 16.8% Other. Brunei has a small land area but is one of the richest countries in the world with its rich crude oil and natural gas. Brunei is one of the few monarchies in the world, and the unity of politics and religion. Islam, introduced in the middle of the 14th century, has now become the state religion of Brunei. The Constitution stipulates that the Sudan is the head of state, has all the highest executive powers and the power to enact laws, and is also a religious leader.
Social aspects: Brunei wants to be a good Islamic center. The methods used include the spread of Islam and the implementation of Islamic Shariah. The government will give money and other benefits to those convert to Islam. In 2014, the government implemented a criminal law based on Islamic Shariah, forcing all businesses to suspend business on Friday prayers, during the Ramadan month, all restaurants are not allowed to open, no drinking in public, and women must wear long-sleeved clothes to cover themselves, Muslims and Non-Muslim cases are enforced by the Iraqi Criminal Law. Non-Muslim penalties include chopping off hands and stoning, which is a violation of human rights and religious violations for non-Muslims.
Church aspect: the proportion of Christians in Brunei is about 10% of the total population, because of comfortable environment, church has become lukewarm. The Aboriginal Church had experienced revival and is still enthusiastic about the Lord. Because of the power of Islam in Brunei, there has been constant rejection and persecution of Christians. Many young Brunei Christians have left the country and caused the church to have gap between generations, Christians are forbidden to preach the gospel. On the contrary, the local newspapers keep reporting daily the gifts the Islam can receive for converting. 】
But even if you should suffer for what is right, you are blessed. "Do not fear their threats; do not be frightened but in your hearts revere Christ as Lord. Always be prepared to give an answer to everyone who asks you to give the reason for the hope that you have. But do this with gentleness and respect I Peter 3:14-15
The eyes of the arrogant will be humbled and human pride brought low; the Lord alone will be exalted in that day. The Lord Almighty has a day in store for all the proud and lofty, for all that is exalted (and they will be humbled)Isaiah 2:11-12
[Pray]
Pray for the revival of the Aboriginal and Chinese churches in Brunei: Abba Father thank You for the revival that the Aboriginal church once had! Once again, let the fire of the Holy Spirit come and ignite the local aborigines and the Chinese church, so that they have the opportunity to connect, establish an unified prayer altar, watch and pray and worship before You day and night, send down the fire of revival, so the church can become zealous for You to stand in the gap to pray for Brunei, to transform the whole country, so Brunei can enter her destiny.
Pray for the Christians in Brunei: Abba Father, Your sons and daughters that face persecution and danger are thankful to You for Your constant protection and guiding! Please give them a bold and courageous heart and let them know that when the enemy comes in like the flood, You sits on throne ruling over it. Lead them to be rooted deep in the solid rock, and when they face the persecution of the Islamist law, they can be the messenger of gospel that is wise as serpent and gentle as dove, signs and wonders and miracles will follow them to confirm the words. Use them to lead many Muslims to return to You.
God, save the souls of Brunei people: Abba Father, thank You for never change Your love for them, although they are walking in the dark, but You always long for them to enter into the kingdom of light. Father God, release Your great light and let them come out of the darkness!
Pray for the Sultan and the Muslim priests: Abba Father, please soften the hearts of the Sultans and the Muslim priests, and the corruption, forces behind them, and change their attitude towards Christians. Watch over the smooth transition of the transferring of the throne. May You save Haji Hashanna Bauciya Sultan, May Your face shine upon him, so that he can serve the people with gratitude and humility. Love the people and work diligently, uphold justice, and govern the country with wisdom. Give him counselors with strategies and love to improve the problem of inequality between the rich and the poor. Holy Spirit, open his spiritual eyes, to turn and know the precious salvation of Jesus Christ, no longer promote the national Islamicization plan, lead the royal family and the people to know the joy of salvation, to make Brunei a nation that Jesus is the Lord and be blessed by God
In Jesus's name we pray, Amen!
---
Sri Lanka
[ Country background: Sri Lanka is situated in the south of the Indian peninsula, and is a tropical island nation in the Indian Ocean. Before the 5th century AD, the Sinhalese moved to Sri Lanka from India. From the 5th to 16th century AD, the Sinhalese and the Tamils were in constant war. For the ensuing 450 years, Sri Lanka was colonized by Portugal, Holland and England, and in 1948 Sri Lanka achieved independence and changed name to Ceylon. In 1978, the name changed to the Democratic Socialist Republic of Sri Lanka.
Spiritual background: According to statistics of 2011, 70.2% of Sri Lanka are Buddhists, 12.6% are Hindus, 9.7% are Muslims, 6.1% are Catholics, 1/3% are Christians with 0.05% being other other religions. The Hindu Tamils and the Buddhist Sinhalese have had long-term hostilities which caused the civil war between 1983 to 2009. Although the conflict has since ceased, the hostility is present to this day. Furthermore, in recent years, anti-Christian violence has increased daily, extremist Buddhist monks often visit violence upon Christians including arson and murder, burning of churches, attacking pastors and church members etc. The government has not punished these perpetrators, which contributed to the rise of anti-christian pressures.
Social problems: Long-term civil war cause recession and poverty to the people. Racial discrimination and wealth inequality has also forced many citizens to leave Sri Lanka to seek work in foreign nations. As a result, many Sri Lankans were exploited with some brought into slavery。]
Abba Father
Repent for Buddhist and Hindu extremists: Please forgive the Buddhists and Hindus of Sri Lanka, for they fell into the devices of the devil, and blinded by idolatry, that they persecute those of different faith, including violence, murder, arson and vandalism. May God have mercy on them, save their souls, that they may see their wickedness in the glorious grace of God, and repent in humility and be saved and born again.
Pray for the salvation of the people: May God's salvation come upon the people of Sri Lanka, they are generally friendly, simple and pious. May God forgive their idolatry, and in not knowing You as the only true God. In the name of the Lord Jesus Christ we declare that the harvest is ripe in Sri Lanka, may God send His workers to bring in the harvest, to boldly preach the gospel, with signs and wonders to witness the word that they preach. May the people receive the word of life, that the Lord Jesus shall reign in their hearts as King.
Pray for the nation: the Sri Lankan people have suffered long-term civil war, experiencing trauma in their flesh and souls, may God release healing, love and peace, that they be reconciled to God and each other, to forgive one another, for the different ethnic groups to have mutual respect, to establish a nation that is fair, stable and filled with love.
Pray for the government: May God grant they a heart of mercy that love the people in order to solve the problem of racial dis, protect the safety of the minority, and prevent riots. Also grant wisdom, power and strategy to the officials, that they can develop the economy in unity, to alleviate the debt, to improve the living standard of the people, to bring an end to corruption, establish a trustworthy and just government. In the name of Jesus Christ we declare that gospel shall enter into the political arena, grant the officials knowledge of God's grace, that those who hear shall understand, to receive salvation and be born again and saved.
Pray for Christians and churches: May God bless the church to be rooted on the rock of truth, not to compromise with evil, and fight courageously for the Lord. May Holy Spirit equip and teach the saints, that they may mature in their spiritual lives, to be used by the Lord. May the church be salt and light and bring the truth of God to dark places, and lead people into God's Kingdom of light. Raise up the church to intercede for the nation and society, to bring Sri Lanka to walk in the will of God.
Pray for president Maithripala Sirisena: may God enlighten the eyes of the heart of president Sirisena, that he may know You as the only true God, to turn to follow Jesus Christ. Bless president Sirisena that he may walk justly, have a humble heart and bring the governmental team into unity, to cause the people to dwell safely and in happiness.
---
Pray for World Leaders
---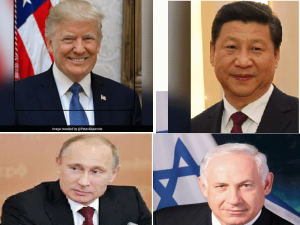 [Back to Top]
---
President Trump of the United State
Prime Minister Netanyahu of Israel President
Putin of Russia
Chairman Xi Jinping of China 
Abba Father, we thank  You for setting up these world leaders at this time.  We ask you to fill them with Your Spirit daily, bless them and their families, watch their coming and going, keep them healthy, and give them wisdom to govern all the domestic and international affairs according to Your will.  May they be graceful to God's people and protect Christian religious freedom.
Pray for President Trump:
Keep President Trump and his family safe in their coming in and going out. We pray that God break the curses from darkness through witchcraft on President Trump and his family. We declare that these spells are annihilated. In the name of the Lord, God will bless President Trump and his family abundantly.
In the name of the Lord, God protect President Trump from any plans of assassination and any attacks in health, accidents, murder, and death.
We pray that God heal the First Lady Melanie completely and protect the Trump's family, that all may go well with them, even as their souls are getting along well.
God bless President Trump's marriage. Lead them away from temptation of extramarital affairs.
God answer the prayers of President Trump and let him become the President who prays  the most.  God help him to not rely on his own intelligence to identify all matters but trust in God to guide his path.
We pray for Vice President Mike Pence and all Christian government officials who are godly and love the Lord. God continue to keep them and their families safe and healthy so that they are able to manage the affairs of the states according to God's will and be kind to God's people. Let them become blessings for President Trump. We declare in the name of the Lord that they will continue to protect the freedom of religion for Christians.
God manifest Your righteousness to those political leaders who are not after God's heart. Those who have offended God and covered up their sins, eradicating evidences by murdering witnesses. We declare in Jesus' name that they be brought to justice.  We pray that the Lord protect the intelligence personnel who are searching the hidden evil and the journalists and witnesses who hold the evidences. Protect their identities from being exposed until the evil political leaders are brought to justice.
In the name of Jesus we declare that all lies, accusations, distorted spirits, and any personal attacks released on President Trump through the media and leaders of all areas will be completely stopped and withdrawn.  Avenge belongs to God and He will repay.  Any weapon forged against Trump, the servant of God, will not prevail against him and every tongue that accuses president Trump will be judged!
In the name of Jesus,  we pray, Amen!
[Prayers by Pastor Andrew Brunson & Mrs Brunson for President Trump]
Lord God, I ask You to pour out Your Holy Spirit on President Trump, that You give him supernatural wisdom to accomplish all the plans You have for this country and for him. I ask that You give him wisdom on how to lead this country into righteousness. I ask that You give him perseverance, endurance, and courage to stand for truth. I ask that You protect him from slander, from enemies, from those who undermine. I ask that You make him a great blessing to this country. Fill him with Your strength, and wisdom and perseverance. And we bless him. May he be a great blessing to our country. In Jesus' name, we bless you!  We pray that the Spirit of the Lord would rest on the president, the Spirit of wisdom and understanding, the Spirit of counsel and might, the Spirit of knowledge and fear of the Lord.
Pray for Chairman Xi Jinping
Lord! As apostle Paul urges, "that petitions, prayers, intercession and thanksgiving be made for all people—for kings and all those in authority (1Timothy 2:1)," Now, we pray in the name of Jesus to bless Chairman Xi and his officials. Bless them with heavenly wisdom to govern China. Give them especially a heart "to act justly and to love mercy and to walk humbly" (Micah 6:8) with you. Raise up Christian officials around him to help him make righteous decisions, according to the heart of God, and to bring peace and blessings to Taiwan, to mainland China, and to the rest of the world. We ask You to keep Chairman Xi strong and healthy in daily administrative work. We also pray that God grant President Xi courage and wisdom to tackle corruption in the government.
God, give him a gentle, patient, calm, and stable heart to face the issue of China-US trade. Because he values the peaceful relationship between both countries above all, God will have mercy towards China and bless China and turn things around.
Pray for Prime Minister Netanyahu:
Lord! Anoint Prime Minister Netanyahu. Be his shield to protect him with a pure heart and a clear mind. Let him be filled with heavenly insight and understanding. May he earnestly seek Your presence and humbly ask for Your help to face every challenge for Israel. Manifest the salvation of Jesus Christ to him. Give him a heart that loves, hungers, and thirsts for God. Like David, he will earnestly seek the face of God and may God satisfy his heart. At the same time he will fully support the return of Messianic believers to Israel. We declare in the name of Jesus, Amen!
Pray for President Putin
Lord!  Let President Putin know and experience You so that he may seek Your face with an earnest heart. Lord, let Your presence be his covering and give him a thirsty heart for Your words. Help him find answers on how to govern such a nation from Your scriptures. Raise up faithful, successful, spiritual, and wise Christians among President Putin's officials. Let them be lifted high in authority like Joseph and Daniel to minister Russia according to God's will.  Move President Putin's heart to embrace churches in Russia with Your love, to grant complete freedom to churches to preach the gospel, and to support ministries. We bless the relationship between President Putin and President Trump that they may fulfill the will of the Lord! In Jesus' name we pray, Amen!
---
Pray for Seven Mountains
---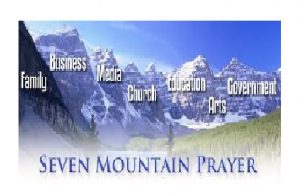 [Back to Top]
---
[Background:  The 7 Mountain Strategy is a strategy for Christians to bring about the transformation of society in accordance with the values of the Kingdom of God. Transforming urban countries by changing the seven most important areas that affect society and culture.  Among them, the "Seven Great Mountains" are the seven major areas. Advocates believe that on the "Seven Great Mountains", Christians can rise, exert influence, and/or even become leaders that can change society. The seven major mountains are: Art Entertainment / Business / Religion / Media / Education / Family / Government.  For more information on the 7 mountain strategy, please see the video by Robert Heidler. We will take turns to pray for these seven hills. (Source:Kingdom Prayer Network)]
Art and Entertainment
[Overview: Currently the lyrics written by the stars of these heavy metal rock music are mostly filthy, promiscuous, violent, decadent, frustrated, confusing lies, misleading young people, their words and deeds, and become the object of imitation among young people today.
Many artists in the film industry are blinded by Satan's lies, willingly or passively controlled by Satanism, and are caught in drug abuse, pornography, fornication, extramarital affairs, violence, pursuit of material enjoyment, promotion of abortion and secularism. Being unable to leave these behind, they have become a conduit used by Satan to confuse people around the world.  ]
Pray for Hollywood and national producers: May God's salvation come to the souls of all producers, publishers, film directors, movie stars and actors, and all those who work in the film industry in Hollywood and globally. Stop them from continuing to distribute filthy films on pornographic violence and fornication. May the Lord forgive them for making these films to taint people. May God gain their souls and transform them. May God raise godly children in all areas of the film industry, anoint them, and give them favor so that they can make the films that preach the truth of the gospel. Through these masterpieces of art, people can see the beauty of God and return their hearts to God.
Pray for the Fellowships of Christian Performing Artists around the world: May God anoint the ministry of the Homes of Christian Performing Artists around the world sot that the gospel may be spread fast to the entertainers.Set up a prayer altar. Spread the gospel  through famous artists, entertainers artists and movie star, to gain souls like a fisherman.
Pray for the bewildered artists of the film industry: Father God! May You have mercy on them. Forgive their sins. Give them the grace of repentance. Let the light of truth shine on them. Help them to know You and turn to You. Break them away from the bondage of sin, transform their lives to be a glorious vessel to lead people to You!
Pray for young believers to rise up and replace the influence of the heavy metal rock music: May God forgive them and save their souls. Protect the young believers ang give them discernment so that they won't be misled.May God raise holy, godly stars who are Christians who love the Lord, to bring God's love, healing, holiness, honor, and greatness to the young people. Wake up the young generation to turn to You the Most High God like the tide!
Pray for the church uses art: May God urge the Church to begin to use art to show the kingdom and glory of God.
Pray for financial blessing: May God bless the Christian art and entertainment activities financially and cut off the funding of those evil and arrogant entertainment programs.
Pray for the transformation of art and creativity: May God transform art and creativity from blasphemy and idolatry to purity and holiness, using art to show the beauty of God.
Pray for drama and film creation: May God raise Christian play writers and inspire them to write dramas and movies that preach the true and beautiful nature of God, and hand them over to outstanding directors in the film and theatre industry to influence the film and theatre world.
Pray for the proclamation of Jesus in the sports arena: May God give Christians in the sports arena a strong and courageous heart, and a platform to proclaim Jesus.
Pray Art & Artists 
[Overview: Around the world, there is a company of artists emerging who are led by the ever creating Jehovah God. The sky demonstrates the handiwork of God speaking of Who He is; the sun, stars and nature reflect the glory of God. God as a master artist is always creating, ever designing, wooing our abandoned worship through artistic expression. The arts have been reclaimed to return glory to God, to reflect Him. ]
Lord Jesus, we ask You to
 anoint artists to speak life into a culture of death!
call artists to demonstrate light in a world of darkness.
 pour out Your love through artistic expression so that those who are hungry for love, would be able to receive?
call out of a Father's love drawing His children into His embrace, without words, through visual expression。
Use the artist's hands to express what You are longing to tell the world . . . but they have shut their ears!
Grant Your favour upon artists who know You, that their art would hang in galleries.  That their art would be chosen because of the expression of light, life and love!  Would You open doors for art to be in places of darkened understanding that are not open to hearing about You?
You used Bezelel as a skilled craftsmen, to express God's instructions to Moses on what the tabernacle would look like.  This is the highest form of artistic expression, to have the understanding and wisdom to express heavenly worship on earth, to demonstrate revelatory concepts in visual form.  Lord, we dedicate our lives to holiness, to righteousness, that we may be vessels that You can express Your thoughts through.
(Adapted from an Artist's prayers)