Date:  12/10
 Content of Weekly Prayer
---
Editor's Words
---
Prayer Request
Please pray for the people who are involved in organizing and making this Global 40 Day Prayer And Fast movement possible.  Particularly,  please pray for the spiritual leaders, their co-workers, and their family members, the behind-the-scene editorial team and their spiritual coverings, and family members.  Please ask God to:
protect everyone involved in the global prayer and fast and their families.  May God watch their coming and going and  keep them healthy with prosperous spirits, souls, and bodies.
bless the editorial team to be able to receive from God and translate it into words speedily and accurately.
---
40-Day Fasting Prayer for United State – 1/1/2019-2/9/2019
Dear intercessor,
Through the global 40 day fasting prayers from August 1 to September 9, God has linked us together to establish this global 24/7 prayer wall to pray for the kingdom of God. Thank you for your loyalty and perseverance.  Now it has been more than three months.   During this period, we have been continuously updating and changing, in order to make this prayer wall more efficient, and with defensive and offensive power. There are quite a few adjustments that have caused inconvenience to you. Thank you for bearing with us. May God honor all of you for your loyalty.
In the 40-day fasting prayer in August, we experienced God's timely response to our prayers as recorded in the Global 40-Day Fasting Prayer Testimony in August. Although there are still many prayers to be fulfilled, We believe that God is faithful, as stated in 1 John 5:14-15 : "If we ask anything according to his will, he hears us. And if we know that he hears us -whatever we ask- we know that we have what we ask of him."
Recently we sensed there will be great shaking in 2019, especially in the United States and several countries of global concern. God is calling intercessor with urgency to enter the global 40-day fasting prayer at the beginning of 2019. We will explain below briefly:
Why another urgent 40 days of fasting and praying?
God's kingdom is accelerating, and God is raising the standard : After the last 40 days of fasting and praying around the world, we admit that we have relaxed. But God did not stop advancing His kingdom. We felt this 40-day fasting prayer will be used by God to raise up the intercessors, to enter into deeper prayers that can pinpoint urgent and critical issues, and through the 40 days of fasting prayer, our lives will be more refined, so we will gird up our belt, to intercede with authority, and release the power of God.
The critical moment when the world faces an life and death situation :

Homosexuality sweeps across the globe : When the United States legalized same sex marriage in the Supreme Court in 2015, many Asian countries, including Taiwan, began to follow United States and legalized the same sex marriage through interpretation of constitution by the Supreme Court.  Promoting homosexuality has become fashionable trend, and young people are eager to imitate and emulate.
Islamist forces are trying to make the globe Islamic : like Europe etc. The Libyan president once said: "Allah wants to make Islam a great victory in Europe, no need to use swords and knives, no need to attack the city, we don't need terrorists, we don't need suicide bombers, we have more than 50 million Muslims in Europe. It takes only a few decades to turn it into a Muslim continent.
Islamist forces tried to Islamize United States : In 2005, 24 Islamic organizations met in Chicago, according to their conference proceedings showing how they planned to teach the United States through journalism, political education, and so on. They said: We must prepare for this reality, that is, within 30 years, there will be 50 million Muslims living in the United States.

Former US President's policy of promoting Islamization: After taking office in 2008, he began to promote many Islamization policies at various levels of American society, including allowing Muslim officials to worship five times a day in the White House, teaching Islam in schools at all levels, and even Misleading them to swear to the false gods.

The plot of "Deep State " : The "deep state" planned to elect Hillary Clinton as president and continue to complete the Islamization of the United States and promote global Islamization. Through God's intervention in the 2016 presidential election, coupled with over confidence of the "deep state" and lack of mobilizing comprehensive electoral system, President Trump was elected, blocking the plots of "deep state" to fully control the US :

Instigated the removal of President Trump: The  Muller investigation attempted to Impeach President Trump .
Manipulating the election system : A large number of illegal votes attempt to change the election results.
Launching a media attack:  Making a lot of fake news to distort the truth, to attack and smear President Trump.
Implement various assassination plans against President Trump .
Launched a global witches and wizards to curse President Trump and his family.
Creating social riots and crises:  Trump is the target of their full-scale attack, so they instigated and financed the caravan mob, provoked racial conflict violence, and local shootings to provoke President Trump's national policy.

Challenge and obstruct President Trump's policy for the next two years : In this midterm election, the Democratic Party thinks it will win in all aspects, with God's keeping power, giving conservatives an unprecedented advantage in the Senate, and state governors, but God also allowed the Democratic Party to regain control of the House of Representatives. Making President Trump's policy for the next two years to be greatly challenged and obstructed.
God is going to shake the United States even more in 2019 : We sense the greater shake of the United States in 2019 , although the liberals are allowed to have short-lived victories in order to unveil the power of darkness, so the roots of evil can be completely rooted out. God is going to cleanse and reform the electoral system through President Trump, to purify and change the entire United States.The anti-Christ forces have been back into the corner and are doing everything to fight back and bring destruction. We need strong and powerful prayers to declare God's plans and purpose for the United States and the nations, paving the way for the re-election of Trump's US president in 2020, so that God's will for the United States and the nations can be achieved.
Countries around the world are facing various crises, such as :

China : Weighing down the policy of tightening the religion and causing persecution of the church.
Russia : Hidden attempts to create crisis in various countries and expand their control over the world.
Israel : The government is facing early re-election and social unrest; there are foreign garrisons in the south and the big countries in the north waiting for opportunities to attack through countries such as Syria and Lebanon; overseas anti-Semitic forces and unfair treatment by the United Nations.
The United Nations: Controlled by Muslim countries on many levels, resisting & hostile toward  the state of Israel, promoting abortion, homosexuality, Islamization and other global agendas.
Middle East: Conflicts between Shiite countries such as Iran and Sunni Arab countries have intensified; Christians have been persecuted.
Taiwan : Facing the crisis of legalization of same sex marriage and Islamization of the society.
Canada : Cannabis is legalized and Christians are suppressed everywhere.
Breaking through the chaos of the current situation: Now there are international crisis that are interlocking with one another, which requires a greater breakthrough.
Fasting and prayed will bring down another level of breakthrough:  Any breakthrough and elevation, requires prayer and fasting In order to cleanse our souls and body, to enhance our vision and to align with God in a greater way.
The transformation of the United States will bring about the transformation of the nations: we believe that God has called the United States to be a "city on the hill, the light of the world", a missionary country. President Trump is the key to the transformation of America. He is very much in need of our prayers at this critical moment so that God's will can be done in the United States and the nations.
When do we start?
The 40-day fasting prayer will start from 1/1/2019 to 2/9/2019 to usher in the new year. As for the way to fast, please refer to the fasting prayer guide and pray for how you will fast individually.
The 40-day fasting prayer will be different from the August in the following:
1) Prayer direction and focus: Pray deeper for the United States, Israel and other countries of global concern.
2) Prayer update: Update every few days.
This is the call of Esther, as the time when Israel was facing threat of destruction of entire tribe! The trumpet has sound. Rise up warriors of intercession, "For such a time as this ", let us stand on the wall of prayer, cry out to God day and night, to bring about a breakthrough, to begin the glorious 2019!
Sincerely,
the Global 24/7 Prayer Wall Editor
---
About New Prayer Wall Time Slot Sign Up
Dear Wall Watcher,
Thanks and praises to God, many watchmen have registered, re-claimed the time slots , and began to watch on the wall, signing in and out. Many time slots have been claimed Thank you for your quick response. We understand that it takes time to adapt and adjust to the new system . If you have  not registered in the new system, please do so as soon as possible . For details, please click here: How to claim the prayer wall. If you have any technical problems, please contact us and we will assist you as soon as we can.
A reminder to the watchmen on individual prayer wall, please sign in before you start praying , and when you finish the prayer, please remember to sign out .
Global 24/7 City Wall Prayer Executive Team
David Brainerd and Indian Revival
David Brainerd (AD 1718-1747) was a preacher to the Indians in the early days of the United States. He brought about the revival and was known as the "Apostle of Indian" Born in 1718, he studied at Yale University. He was called to evangelize in the brush area of the Indians in 1742. He died of lung disease in 1747. He was under 30 years old. Although his service time was not long. But there is no story as glorious and magnificent than David Brainerd. His story influenced William Carey's to go to India for mission, and inspired John Wesley and well-known South Africa missionary Andrew Murray. There are no other miracles that prove the truth of Christian faith more than his life and work. He was alone in the wilderness where the Native Americans lived, struggling with deadly diseases day and night, most of the time he could only relied on one Indian aborigine who believed in the Lord to translate for him in order to have contact with the Indians, but with the words of God in his hands and his heart, and the flaming fire of God burning in his spirit, he spent most time in prayer, and poured his heart out to God, thus establishing the church of God, and received the effect full of grace of God.
But before David Brainerd began to live by faith, he lived under the influence of legalism for a long time. He believed that people must rely on deeds to earn God's grace, but few  months after his 21st birthday, on a Sunday afternoon, when he walked into a dense forest, an indescribable glory opened his eyes, he was able to see that God's will is the source of peace and joy for a person, from that point on he was willing to do God's will without counting the cost. It became the driving force in his life.
David. Brainerd was willing to dedicate his life to serve Christ. All he could see was: The only way to accomplish this will, he must become a pastor to preach the gospel; but not the way he used to think, to earn salvation for himself, because he now knows it is the unmerited grace of God. You can't buy with money, nor pay any price. In order to achieve this call, he must be trained, so he entered Yale University, or Yale College was the name at the time.
When he was 24 (1742), he was examined by a pastor's association and received a certificate allowing him to preach. (He was later appointed as a pastor on June 10, 1944). He said: "After the exam, I felt that I love God very much. I prayed with one of the pastors, then went to bed and decided to live faithfully to God." Then a mission group hired him as their missionary and sent him to live in New York, New Jersey, and to the Red Indians on the borders of Pennsylvania doing evangelism. This was the turning point of David's life. He believed that this is God's call for him. He was so convinced of this, he accepted this appointment with joy and gratitude, and look at this mission as if he had received it directly from the hands of God.
In the spring of 1743, he bid farewell to his relatives and friends, leaving the family and comfort, to face the hardships and dangers. However, David was extremely frustrated in the first few weeks, and the challenge of language and bad weather were all problems. But his greatest disappointment was that the reaction of the Indians to the gospel were indifference. Of course, the first thing a missionary must do was to learn the language of the local people. Although he worked hard to learn the language of the Indians, he progressed slowly, so he rode from time to time to seek help from a missionary who worked among the Indians about twenty miles away. So most of the time he relies on English-speaking Indians to interpret him
David soon discovered later that the reason Indians were so skeptical and disregarded the message he gave, was because they had suffered a lot in the hands of the white people. So, it was only when he lived with the Indians in a house made of wood and turf for a while, that was when they began to trust him and listened to what he had to say. In those days, David was extremely lonely. In order to reach the tribes scattered around, David often must traveled hard, sometimes by horse, sometimes walking, he often went through the wilderness, swamps, mountain climbing, thorns, through dense forests, climbing over the cliffs. Sometimes he had to walk 15 miles to buy bread. In the effort of saving time and trouble, he had to put the bread in storage, by the time he ate it, it had already become hard and moldy. Teaching these what David often called "poor Indians required extreme endurance. When their doubts toward him were slightly lessened, he again attempt to gently guide them step by step to gain the knowledge of Christ. They were so ignorant that even the simplest truths must be repeated and repeated to have comprehension.
When David taught and preached, he still had to rely on translators because his Indian language was not enough. There was a long period of time he had to work with non-Christian translators, but because they did not understand the truth of the Christian faith, their translations were not always reliable and accurate. He was eager to have a Christian translator, but since there was still no Indian who believes in the Lord that can do that kind of work. The translator who served him for a long time was the best he could get, and his behavior improved a lot. He used to be a well-known drunker, but now he drank less, and he often showed real interest in the information he was translating. Later David heard him advising his fellow Indians to abandon their paganism and return to Christianity, although he himself had not done this. One day, when the translator stood next to the young missionary and translated his message one sentence at a time, David noticed that he seemed to be greatly moved. David hoped that he could really give his life to the Lord Jesus this time. But it was not easy to change a 50-year-old of his lifetime believe. When the meeting was over, the man went home without saying a word. In the next few days, he was very uneasy about sin and could not even sleep. One day, he went to David and was extremely grieved. Just like Philippi's jailer in prison, he asked David, "What can I do to be saved?" David also answered him in Paul's words: Believe in the Lord Jesus, you can be saved." After the translator was born again, his ministry was completely different. When David preached with power, the translator seems to have the same inspiration, his translation was also full of passion of fire. They became the happiest companions in the ministry of evangelism.
Spiritual awakening
David Brainerd was never satisfied with his achievements. He often spurred his sick body to work harder, often at the end of the day, he prayed wholeheartedly for the repentance of the Indians. He did not believe that his efforts could change the Indians. Because only God could do this, that is why he would spend a lot of time praying, asking God to make him a wise and faithful messenger, give him the right words to say, so that he could lead the Indians to trust in Jesus Christ.
One Sunday morning, he had a very special burden. He said: "When I woke up, my spirit was stressed by the responsibility in front of me. Before I got out of bed, I cried out to God. After I got dressed, I immediately retreated into the woods and poured the heavy burdens in my inner being unto God. Asking especially for God to help me in this major work, because I could no longer think of anything else. With an unreserved openness, I re-dedicated myself to God, live or die, willing to endure the suffering He ask of me among non-believers, I deeply felt that nothing can discourage me from this blessed work." Even on the journey, he asked God to bless the people God want him to go to evangelize. In a trip he said: "As I rode three hundred miles away to the Indian, my heart continued to rise to the throne of God in heaven, asking Him to be with me and help me" Hoping and almost anticipating that, that will be the day God will give power and grace to his poor Indians."
When the Indians came to David Brainerd and asked, "What can I do to be saved?" was the fulfillment of his missionary dream, there was an indescribable joy inside him. Now that the entire tribe had been influenced by his evangelism, the drunkenness was greatly reduced, and he was able to witness the joy of many Indians "coming into Christ in groups." Sometimes the revival happened suddenly and unexpectedly. Although when there was no special meeting arranged at the time, even David Brainerd himself did not expect the extraordinary thing to happen. The only explanation was that God had answered the countless prayers of this young minister.
Because all the local Indian began to have a very serious concern for their souls. David no longer need to try to get their interest. Whenever he appeared, people immediately gathered from all everywhere, and often did not give him the time or opportunity to dismount, they surrounded his horse, to ask him eagerly to guide them the road to salvation. David sat high on the saddle, and everyone could see and hear. He looked at a large group of people, having the same hunger and thirst for the truth, just like the group Peter preached on Pentecost in Jerusalem; they had the same question: What should we do?"
This very movement, David Brainerd called it "the great awakening of the Indians", which began in the early summer of 1745. On a Sunday in June, he preached to three or four thousand people. When he preached the love of Jesus and how He took the punishment of their sin on the cross, they listened attentively; David Brainerd invited them to come before the Lord to receive the grace of sin forgiven that Jesus had prepared for them. The scriptures that were spoken that day were Isaiah 53:10: "Yet it was the Lord's will to crush him and cause him to suffer, and though the Lord makes his life an offering for sin, he will see his offspring and prolong his days, and the will of the Lord will prosper in his hand." It was a wonderful verse, and the prophet Isaiah, under the leading of the Holy Spirit, prophesized what would happen in Golgotha. When they heard how Jesus suffered, many people wept, opened up their hearts, and accepted Jesus as their Savior. David Brainerd said: "My soul rejoices, because God likes to use me to lead these poor Indians. How happy and exciting it is for me to see the results of my labor!"
This extraordinary interest and concern for the gospel continued for several weeks, and the Indians came to listen to the gospel in droves and accept the invitation to repentance. Sometimes they were so eager to offer themselves to Christ that they couldn't wait for David to come among them. They came on the street and surrounded the little house, to ask for more instructions. On August 6, 1745, he was twice surrounded by eager people. In the morning they came to his residence, and in the afternoon, they waited in the place where David usually preached the gospel. It was a wonderful experience to preach to a group of people who listen so intently. At that time, it is not hard to see men crying. At the end of the afternoon's meeting, a group of men stood far away and busted into tears. David went to them to confirm whether they were convicted for their sins. He asked them what do they want the Lord Jesus to do for them; their simple answer was: "We want Him to cleanse our hearts."
On the second day, on August 7th, David quoted the verse from Isaiah 53 in his preaching and received similar results. After the meeting started, there were Indians came from far distance. As soon as they entered the place, they immediately felt that there was a transcendent power moving, affecting the hearts and minds of all congregations. David wrote: "Things are so wonderful! When they come from a remote place, the Spirit of God immediately grasps them and makes them care for their souls." On that day, several people accepted Christ as their Savior. However, on August 8th, David witnessed the most brilliant scene of God's work.
On that day, God's power seemed to be likened to a huge torrent, covering over the assembly, washing away all obstacles. There were gathering of men, women and children, and many people with the reputation of drunk for many years. Almost everyone felt the need for a Savior, young boys and girls dedicated themselves to the Lord Jesus, and those who had lived a very degrading life for many years repented. However, there were also some white people who heard the rumor that there is a big awakening among the Indians. Some of them came out of curiosity and wanted to see what the gibberish was about. They stood by and scorned the red-skinned Indians becoming Christians. But some of them after hearing the message from David, their conscience   were convicted and became brand new Christian, after returning home.
These Indians had finally experienced a great changed, came out from the ignorance and the idolatry, to become pure, passionate, God-loving Christians who learn to live together in harmony, take on their own responsibilities, especially work diligently, no longer in debt. The situation in the past of quarreling, laziness, not attentive to things are now gone; in addition, they have removed the evil customs and tradition, accepted and practiced various duties of Christians; began family worship; the Lord's Day was observed; the Christian faith as the intrinsic Virtue was also expressed by them.
Holy life
David Brainerd lived a life of holiness and prayer. His diary was full of records of fasting, meditation, spirituality, and prayer. This was the main theme of his diary. He spent a lot of time on prayer every day. He said: "When I came home and devoted myself to meditation and fasting prayer, my spirit pursued to kill everything that was not pleasing to God, and pursued self-denial, humility, and separation from the world.", "I wanted to have nothing to do with the world, only to labor for God in honestly. I don't want to live for anything the world can give me not even for a minute."
Those who have power in prayer are those who have spiritual power. The effect of prayer will never be extinguished. Brainerd's life was the life of prayer, he prayed day and night; prayed before preaching; prayed while riding through the deserted, endless woods; prayed while lying on a bed made of straw; Prayed in the secret and secluded woods. Day after day, early morning or late at night, he was praying and fasting, pouring out his spirit to God, interceding for people, and fellowshipped with God. His prayers before God were powerful, so God was with him in power and responded to his prayers. On October 9, 1747, David went home to Heaven. Although he was less than 30 when he died, yet he still speak and work today, and will continue to do so until the end come.
(Source: Christian Revival Story Collection)
---
Daily Prayer Declaration
Dear intercessors,
The Editor's team has received that we will pray and declare the following four topics:
---
Ask God to save the souls of the members of Free Mason and Illuminati 
 In the name of Jesus, the sovereignty of the Lord of Host will replace the control and manipulation from Freemason and Illuminati in politics, economy, and other areas.
 In the name of Jesus, the Lord of Host will send Michael the Archangel and the angelic host to destroy the dark power from Freemason and Illuminati in politics, economy, and other areas.
In the name of Jesus, all members that belong to Freemason and Illuminati will return to You and be saved.
---
Ask God to save the souls of Islamic extremists
We know the danger that Islamic extremists bring to the world with their terror attacks and their prayers that often become the curses toward Israel and the rest of the world.  Especially during Ramadan, the destructive power of Islamic extremists can increase enormously (for example, the deadly suicide bomb attacks in the Indonesian city of Surabaya this year and the Philippine City that was besieged by Islamic State-linked militants). Let us declare the following:
In the name of Jesus, the blessings and the peace of God will replace all the curses from Islamic extremists.
In the name of Jesus, all the terror attacks that Islamic extremists plan will fail and be interrupted before they can even start.
In the name of Jesus, the salvation and grace of God will come into the lives of these Islamic extremists.
---
Ask God to save the souls of the LGBT group
In addition, the trend of LGBT is actively searching its way into the schools of every nation, pushing the legalization of homosexual education and same-sex marriage. Therefore, we need to pray and declare the following every day:
In the name of Jesus, the promotion of LGBT ideology all over the world will fail, including the legalization of same-sex marriage and homosexual education.
In the name of Jesus, the grace of God and salvation will come to the LGBT group.
In the name of Jesus, one husband and one wife system will be restored all over the world.
In the name of Jesus, young people will wake up and reject the ideology and value of same-sex marriage. They will embrace the truth and teaching of one husband and one wife system.
---
Ask God to keep all the nations out of the war crisis and into peace 
In the name of the Lord, the whole world will enter into a season of reconciliation and peace, to break away from the enemy's division and tricks to detonate wars. We especially ask you God to preserve China-US relationship, United States-Russia relationship, Taiwan-China relationship, and the relationships between Middle East Muslim countries and Israel.
---
Repentance
---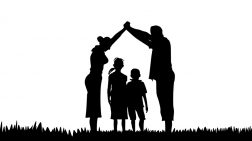 ---
Repentance Prayer For Church 04
Preach the word! Be ready in season and out of season. Convince, rebuke, exhort, with all longsuffering and teaching. For the time will come when they will not endure sound doctrine, but according to their own desires, because they have itching ears, they will heap up for themselves teachers; and they will turn their ears away from the

truth, and be turned aside to fables.(2 Timothy 4:2-4 (NKJV))
Then Jesus said to His disciples, 

"If anyone desires to come after Me, let him deny himself, and take up his cross, and

 

follow Me.

 

For whoever desires to save his life will lose it, but whoever loses his life for My sake will find it." (

Matthew 16:24-25

 

(NKJV))
Lord, forgive us for not completely allowing you to take the Throne in our lives. With itching ears, we cannot endure sound doctrine. We resent warning messages of repentance, self-denial, and the cross. We choose to close our ears and hearts to such teachings and willfully follow our rebellious desires. We have heaped up for us teachers of grace theology and success theology. We lack the mind of Christ to bear sufferings; we do not want to leave the comfort zone or to let go of the wealth, position and relationships. We are just like the young official in the Bible. We only want to satisfy our own desires and fulfill our wishes. We grieve the Holy Spirit because we do not want to sacrifice or pay the price.
Lord, have mercy on us. Forgive our weakness and divided hearts. Forgive us for turning our ears away from the truth and aside to fables. Lord, we want to turn back to you by renouncing false teachings. We ask that you fill us with your resurrection power to love you with all our hearts, all our souls, all our strengths, and all our minds, as well as the power to love our neighbor. Breathe unto us, Lord, and awaken our inner most being. Take our whole being and everything of us. Draw me close to you so that I am willing to take up my cross daily and run after you, to share your gospel with those poor, needy, and hopeless. Lead us in the way of eternal life till the day I see you face to face.
In the name of the Lord Jesus Christ, Amen!
---
Pursuing Intimacy With God 
---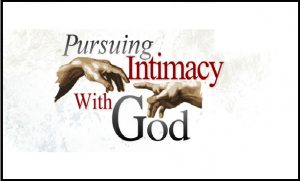 ---
Yield Its Fruit in Season
Psalm 1:2-3 "Blessed is the man whose delight is in the law of the Lord, and who meditates on his law day and night. That person is like a tree planted by streams of water, which yields its fruit in season."
Matthew 4:4 "Jesus answered, "It is written: 'Man shall not live on bread alone, but on every word that comes from the mouth of God.' ""
John 6:49, 51 (Jesus said) "I am the living bread that came down from heaven. Whoever eats this bread will live forever. This bread is my flesh, which I will give for the life of the world."
Father, we delight in the law of the Lord, Your statutes and precepts. How blessed we are to meditate on Your law day and night in the days of our fasting. Jesus reminded us, "Man shall not live on bread alone, but on every word that comes from the mouth of God." He also said, "I am the living bread that came down from heaven for the life of the world." Oh Father, we are so grateful that You gave us the living bread from heaven, and that when we eat it, we will live forever; we will be like a tree planted by streams of water, connected to the fountain of living water and nurtured continuously by You, that we may yield fruits in season. Oh Father, we desire to bear more fruits, therefore we ask You to prune us with Your laws, statutes and precepts. Let them guide our minds, thoughts, and words, so that we can be firmly rooted and established in Christ to bear fruits to glorify You. Father, let us be guided by the Holy Spirit, and let the Spirit produce beautiful fruits in our lives, the fruits of love, joy, peace, forbearance, kindness, goodness, faithfulness, gentleness and self-control. Father, we are the plantings of the Lord and the work of Your hand; oh, fill us with more with Your living word; let the living bread continuously nurture us that we may live life more abundantly!
In the name of Jesus Christ we pray, Amen!
---
Pray For Israel
---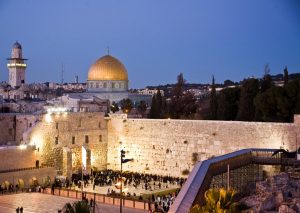 ---
Pray for Israel's Salvation
Exodus 20:3

 "You shall have no other gods before me."
Exodus 34:14 "Do not worship any other god, for the Lord, whose name is Jealous, is a jealous God."
2 Samuel 23:3-5 "The God of Israel spoke, the Rock of Israel said to me: 'When one rules over people in righteousness, when he rules in the fear of God, he is like the light of morning at sunrise on a cloudless morning, like the brightness after rain that brings grass from the earth.' "If my house were not right with God, surely he would not have made with me an everlasting covenant, arranged and secured in every part; surely he would not bring to fruition my salvation and grant me my every desire.""
【Prayer】
Dear Abba Father, When You brought the Israelite out of Egypt, You commanded them not to worship any other gods because You are a jealous God. Although they were commanded to worship You alone, even to this date they are still far from You as they continue to be rebellious and obstinate, stiffening their necks, worshiping idols, and refusing to obey the Lord God who created them. Oh Father, we stand in the gap for them and stand in their place and ask You to forgive our sins. Remove our heart of stone and shed abroad Your grace that we may humble ourselves and return to You with our whole heart. Let the brightness of Your morning light shine upon our heart that we may be revived and spring up like the tender grass! Oh Father, You have made an everlasting covenant with us, and You are the One who keeps covenant. Let Israel be saved and the whole house of Israel return to You. Let Israel proclaim, "Blessed is He who comes in the name of the Lord!"
We pray in the name of the Lord Jesus, Amen!
---
Pray for Netanyahu and Israeli Government
【Current events : Last month, Israel experienced the worst single-day-attack by rockets and mortars in Gaza. Within 25 hours, Hamas fired nearly 500 rockets and mortars at civilian areas in the western Negev. Under the mediation of Egypt, Israel and Hamas reached an informal ceasefire agreement. However, Defense Minister Avigdor Liberman quickly resigned to protest, saying that the truce was a sign of weakness. Netanyahu told the people that the military is carrying out other major security operations and it will take time to achieve success, and if the war with Gaza continues, it will endanger these operations. Although the rocket attack is temporarily halted, it caused Netanyahu's ruling coalition to drop to only 61 seats in the parliament, making the administration very fragile and more difficult to function properly. In addition. on 12/2, Israeli police recommended the indictment of Netanyahu on charges of bribery, fraud and breach of trust. The recommendations, which have no legal significance by themselves, apply to seven further suspects, including the prime minister's wife, Sara.
On the Lebanese border, Hezbollah, the radical terrorist militia supported by Iran, is highly favored by the Lebanese people. It has more than 150,000 rockets that can reach any target in Israel.  】(Source: Isaiah 62 Prayer Initiative, December 2018 Prayer Letter) ( English :https://int.icej.org/prayer-points-december-2018)]
I Timothy 2:1-3 "I urge, then, first of all, that petitions, prayers, intercession and thanksgiving be made for all people— for kings and all those in authority, that we may live peaceful and quiet lives in all godliness and holiness. This is good, and pleases God our Savior,"

Isaiah 60:18 "No longer will violence be heard in your land, nor ruin or destruction within your borders, but you will call your walls Salvation and your gates Praise."

Psalm 147:14 "He grants peace to your borders and satisfies you with the finest of wheat."

Psalm 7:8 "Let the Lord judge the peoples. Vindicate me, Lord, according to my righteousness, according to my integrity, O Most High."
【Prayer】
Dear Abba Father, 
Pray for Netanyahu and Israeli Government: Father, give Prime Minister Netanyahu and his government wisdom and strength to deal with all national challenges. Let Netanyahu solely depend on You that he will follow Your guidance with courage and boldness and make right decisions. Let him continue to overcome crisis one after another and lead Israel to walk in Your perfect will. Abba Father, we ask You to raise up righteous counselors to help him govern Israel, those who act justly, love mercy and walk humbly with You.
Clear Allegations of Corruption Against Netanyahu and His Wife: We ask You to promptly resolve the current allegations against Netanyahu and his wife, Sara. Vindicate them according to Your righteousness and justice. Let the  truth come forth and clear them from all allegations of corruption and restore shalom to their body, mind and spirit.
Peace on Israeli Borders: We pray for peace on all side's of Israeli borders – not just the southern border with Gaza, but also the northern borders with Lebanon and Syria. Father, You watch over Your people and let their enemy's schemes and resources be destroyed and weapons disarmed. Grant peace to Israeli borders and let violence no longer be heard in her land, nor ruin or destruction within her borders. We pray in the name of the Lord Jesus, Amen!
---
Pray for Israel – Middle East Peace Plan
【Current events: President Trump and his Middle East team have promised to launch a peace plan to resolve the Arab-Israeli conflict. Trump has repeatedly said that he is standing with Israel on the matter of Jerusalem; he and his team are currently negotiating with Israeli Prime Minister Netanyahu. Some have anticipated that Trump will announce his peace plan sometime after the US midterm election. In addition, France also claims that if the Trump administration does not act soon, France will propose its own peace plan.】
Psalm 132:13-14 "For the Lord has chosen Zion, he has desired it for his dwelling, saying, "This is my resting place for ever and ever; here I will sit enthroned, for I have desired it."
Isaiah 44:28 "who says of Cyrus, 'He is my shepherd and will accomplish all that I please; he will say of Jerusalem, "Let it be rebuilt," and of the temple, "Let its foundations be laid." '"
Leviticus 25:23 "No land may be permanently bought or sold. It all belongs to me—it isn't your land, and you only live there for a little while."
Proverb 21:1 "In the Lord's hand the king's heart is a stream of water that he channels toward all who please him."
Dear Abba Father, We thank You for the Trump administration's Israeli policy and we pray of its efforts in the Middle East peace process. President Trump is Your chosen shepherd and he will accomplish all that pleases You. We declare that his peace plan will align with Your will and bless Jerusalem. We declare that the land of Israel is Your land and we believe in Your word that You have chosen Zion, saying, "This is my resting place for ever and ever; here I will sit enthroned, for I have desired it." (Psalm 132:14) Lord, we ask You to expose any hidden plan or agenda that would harm Israel. Turn the hearts of the leaders of these countries, and let Your will be done in Israel and the Middle East on earth as it is in heaven. We pray in the name of Jesus Christ, Amen.
---
Urgent Prayers for Nations
---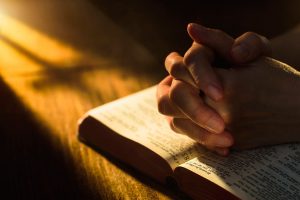 ---
Pray for riots by demonstrators of "Yellow Vest" in French
[Current events] The movement began as a protest on the rise in duties on diesel, and rising living costs, starting weekly demonstrations on 11/17,11/24,12/1,12/8 marked by wearing yellow vests, the clashes with the police became more and more serious. Police fear the violence of the far right and left-wing groups had infiltrated into the yellow vest demonstrators, creating clashes.  They attacked the security forces, challenged the national authorities and became the biggest challenge facing the French president, Emmanuel Macron, in his 18 months in power
Thousands of spontaneous demonstrators used the network on a large scale and formed the first network-connected mass demonstrations in Paris, the Champs Boulevard (Champs-elysees) became the battlefield of conflict between the police and the community. Police had to resort to tear gases and water hose.
France is the 6th-highest tax-rate country in Europe, with a top tax rate of 59.6%, and many domestic and foreign investors had deterred their investment; rich people in France are hiding their assets overseas. The fairness of the French welfare system is of great concern. ]
if my people, who are called by my name, will humble themselves and pray and seek my face and turn from their wicked ways, then I will hear from heaven, and I will forgive their sin and will heal their land. 2 Chronicle 7:14
May God arise, may his enemies be scattered;

 

may his foes flee before him

 

Psalm 68:1
He has shown you, O mortal, what is good.

 And what does the 

Lord

 require of you?




To act justly and to love mercy

 

and to walk humbly with your God

 

Micah 6:8
[Prayer]
Identification prayer of Repentance: Abba Father, we stand with France to repent and confess to You. Asking for Your forgiveness for the ungodly deed of the "yellow Vest" protesters. We confess and repent for replacing You with other gods, and for our greedy and lustful hearts, the pursuit of materialism. We rent our clothes in repentance and weep for forgiveness for France in killing and persecuting the Jews in the past and now. Please cleanse France, and save the soul of the French people, and help France recognize the redeeming grace of Your beloved son, so they can enter the Kingdom of Jesus' glorious light.
Pray for the yellow vest protestors: Abba Father, watch over the hearts of the protesters, and help them seek solutions with peace, wisdom, and strategy to negotiate with the government. May Jehovah God intervene and take total control over the situation. Give them the spirit of discernment, the spirit of peace, not to cause civil unrest, or to link with the wickedness, to be used by evil. In the name of Jesus, we order all violence, killing, destruction to stop, and expose everything that is done in darkness!
Pray for those who are caught up in the deceit of terrorism: Lord, lead them to Jesus supernaturally, bring them out of the terrorist activities that destroy themselves and others.
Pray for the French police: God, please give those in power wisdom, strategy, insight to quickly detect suspected rioters and their nests, and bring them to justice, completely stop the work of the wicked. Let God arise, and the enemy be scattered.
Pray for the French leader: May God give President Macron and his cabinet wisdom, and strategy. Help them know how to restore security in the country, teach them to govern the country with fairness and justice, to care for and love the people, and be sympathetic to the needs and difficulties of the people. In the crisis, guide the government and the people to seek God and to walk on the path of the Lord. May the French government do justice, be merciful, have a humble heart, and walk with God.
Raise up intercessors to pray for France: Heavenly Father, we pray that the nations on the earth will be kept safe and not fall into the advancing hands of evils. Lord, please heal France, raise up intercessors to pray for France, cover Paris in Your peace. May France have clean hand and pure heart, seek the face of God, become the kingdom of Jehovah, and walk in the destiny of God. Be the head of the seven mountains of influence. Father may the tears of the intercessor nourish the dry and desert land. We call for the water to come up from the well, and the living water of the Holy Spirit can be used to flourish the whole France. May the healing of Holy Spirit come to France, and rekindle the fire of revival, for France to learn righteousness, and be set apart for You, and totally turn back to the Lord. In the name of the Lord Jesus, Amen.
---
Pray for the post Taiwan referendum(Updated)
[ Current affairs : This year's referendum passed that civil law marriage should be limited to one man and one woman and protected the same-sex relationship outside of civil law marriage. After the referendum, several legislators and judges who support same-sex marriage spoke out, emphasizing that the outcome of the referendum cannot be changed the Interpretation of No. 748 by the Chief Justice of the Court. We declare the work of God in the Book of Esther is going to happen today. Although the purpose of the seal of the king cannot be changed, but there will be another law with the same effective force to overtake the unrighteous law, and those who resist the Lord will be punished by the Lord.]
The kings of the earth rise up and the rulers' band together against the Lord and against his anointed, saying, let us break their chains and throw off their shackles. "The One enthroned in heaven laughs; the Lord scoffs at them. He rebukes them in his anger and terrifies them in his wrath (Psalm2:2-5)
 [ Prayer]
Rise up legislators supporting the results of the referendum : May God rise up many legislators in the Legislative branch to support the draft amendments to the civil law proposed by the Happiness League, that the result of the referendum in the 10th case: "Marriage should be limited to a combination of a man and a woman" will be passed and written in the civil law quickly during this session.
 Declaring God reigns over the Executive Branch: Lord, please give the Happiness Alliance team wisdom and strategy to have a good communication channel and relationship with the Executive Branch/Legislative Department. In the name of Jesus, we declare that God is reigning in the forthcoming version of the revision of the Executive Branch. The proposed version conforms to the original intention of the 10th and 12th referendums of the referendum. Lord, make the Executive Branch and the Ministry of Justice follow the draft version of legislative principles of the Happiness League.
God reigns in the Ministry of Education: In the name of the Lord Jesus Christ, we declare that God is reigns in power in the Ministry of Education. The Ministry of Education and the local government must implement the 11th referendum as soon as possible, and not implement gay education for students, and abolish the "Gender Equality Education Act Implementation Rules" In Article 13, the law of forcing the country to learn "comrade education" , re-examine the current state-level small textbooks, lesson plans, and content, and re-examine the 108-syllabus.
 The church continues to watch and pray: Lord, stir up the church community and brothers and sisters to watch and pray and be persistence until total victory with the Executive and Legislative Branch. Lord, keep the team of the leaders of the Happiness League to stay alert, Zeng Xianying, the team to receive wisdom from the Lord, and give peace to them and their family especially in their hearts and their mind.
(Source: Nation prayer watch)
---
Updates on Caravan Migrants 
Psalm 91:9-12'If you make the lord your refuge, if you make the Most High your shelter, no evil will conquer you; no plague will come near your home. For He will order His Angels to protect your wherever you go. They will hold you up with their hands so you won't even hurt your foot on a stone.'
[Event:   Tijuana, Mexico continued to help emerging illegal migrants moving into a temporarily indoor shelter due to current unsanitary living conditions.  From which sparked few unexpected scenarios.
Tijuana Mayor expressed the heavy burden of food, medical and other services provided for the thousands of migrants, thus to reject emerging migrant floods
City of Tijuana filed lawsuits against organizing Humanitarian groups, i.e. 'Open Border' and other local and foreign Organizers, who had lied to the migrants that U.S. '

have to accept them'.
On the most recent attempts clashing the U.S. Border, many women (with children) were told they should go first because U.S. will receive them, but many have realized their lies deceiving them as human shield.
Mexico continues deporting criminals and trouble makers; some migrants are voluntarily returning to home countries.
Mexico Immigration law enforcement are now stopping migrants en route Mexico borders to halt their journey.
Limited and controllable Border clashes are still going on; many migrants realized the impossibilities of border clashing. Newer migrants are surprised to border rejection which was opposite to what they were told back home.
Updates: Expiring Senate Bill for Walls – Walls for All Borders vs. Open Borders
The quest of budget passage for 5 Billion Border Walls must seek approval at Senates by December 21, 2018 (extended from 12/7). If not passed, begins 2019, House Representatives (new Majority Democrat. Dem. 232, Rep. 199, previously approved 1.3 billion) will enter debate and likely to minimize border protection and security issues, continue to support Open Borders policies, and citizenships for all illegal migrants – thus to hinder the passing so it'll never reach the Senates floor.
President Trump has insisted a government shutdown if Border Walls funding is denied on 12/21/2018.  ]
[Prayer]
Father, we submit the Global agendas enforcing UN laws and controls aimed to demolish our sovereignty, national security, stability and immigration infrastructure. We rebuke the spirits of disorder and violence against our borders, command them locked up by Angelic Host.
Father, thank you for some have changed of hearts, decided returning home, and some staying in Mexico pursuing the 'better life' legally. May they find You in prosperity and faith in all the days ahead.
Father, release the Angelic Armies to survey and cease all assaults, rage, violence and bloodshed in the lands. Protect the innocents from evil, and punish the conspirators, instigators, criminals, planners until the end. We pray to bless miracle workers, peace-makers and those called to serve in the midst of chaos.
Father, we pray for protection, and separation at every entry point, for Mexico to execute lawful rules to guard their borders successfully, in good will and in order. Mexico Leaders will be wise to rule righteously.
Father, we submit our intercession to the War Room in Heaven, release to us the strategies and armory for combat, with Angelic Host ahead affirming our posts. We shall see Your Sword through our speaking, destroying the enemies' plans and schemes completely to the end.
Father, grant great peace around U.S. and Mexico's borders patrols, ICE, Military, Coast Guards, Nation Guards, Police per Psalm 91 without ceasing. In Jesus' Name

 (Psa.91:9-12)
---
Pray For Nations
---
---

---
Kyrgyzstan
[Background: Neighboring the Xinjiang Province of China, one of the central Asian nations that gained independence after the fall of the Soviet Union. Capital Bishkek, 87% of 6 million population are Muslim. According to the data of Joshua Project in 2017, 26 out of 41 are unreached people.   With the Kyrgyzstani being the greatest unreached people group, with Christian ratio of 0.1%.   Kyrgyzstan, neighbor to the other 5 Central Asian 'stans', is more open to the work of the gospel.  The local governmental laws prohibit public evangelism, but it does not forbid its people to go to church meetings,
 Spiritual status:  Kyrgyzstan stands in a very important spiritual position. She was the first country that moved westward from Xinjiang, an ancient Silk Road, and an important checkpoint for the Gospel to return to Jerusalem today. Although the Gospel work of the Kyrgyz Republic is not prosperous, there are also exciting testimonies. A Jewish/Cola priest tells the wonderful experience of his faith in the Lord. He used to be a devout Muslim leader. When he read the Koran, he said three times that "Jesus is the Lord" shocked him very much! Later he met the Christian who took him to the church and he struggled for 6 months before making the decision to believe in Jesus. He then served the Lord full-time, established the church, and now supports six house church gatherings. Although the meeting place is simple, presence of God is there is, they were mainly Jews/Cao people, and cooperate with other rural churches to train disciples. (Hong Kong National Renaissance News 2016)
More Chinese have opened Christian boarding schools in Kyrgyzstan, and they offered up all they have selflessly, only for the gospel. They sent students abroad to the United States, building friendship among schools, quietly cultivate the next godly generation, and promote the harvest of the Gospel in Kyrgyzstan.
State situation: In terms of political philosophy, there is a huge difference between the North and the South. The northern part is pro-Russian, corrupt and lacks investment; the southern part is anti-Russian, with a high rate of poverty and unemployment. President Atambayev not only suppressed the opposition, created kinship politics, but also had no economic governance, resulting in high unemployment and frequent street movements, deepening social conflicts and turmoil, and regime change. In addition, Kyrgyzstan was named one of the 20 countries with the highest level of corruption in the world.
Economically, since Kyrgyzstan's independence in 1991, have not resolve the issue of food independence, joining the Russian-led Eurasian Economic Community – still deeply dependent on Russia.
 In international relations, Kyrgyzstan has always been the focus of great powers in Central Asia. China's "One Road, One Belt" helped Kyrgyzstan build hydropower stations and road tunnels, and purchased natural gas from Kyrgyzstan; the United States has military bases in Kyrgyzstan; and Russia's economic and trade also showed friendliness to Kyrgyzstan. With the disintegration of the Soviet Union, the two opposing camps of the United States and the Soviet Union collapsed. This is God's intention. Now that Russia is constantly strengthening geopolitical strength, it wants to take control of the Central Asian region. How will it affect the gospel westward?
Radical Islamic terrorists are in the Central Asian region, including the forces in Kyrgyzstan. At one time, 2000-4000 people joined the terrorist organization. If the society continues to be turbulent, the extremist forces will spill over and affect the Xinjiang region.
Psalm 33:12

 

NIV 

Blessed is the nation whose God is the 

Lord

, the people he chose for his inheritance.
Isaiah 57:14

 

New International Version (NIV)

And it will be said:  

"Build up, build up, prepare the road!  Remove the obstacles out of the way of my people."
 [Prayer]
Churches on fire for sharing gospel: Father, You are Jehovah Elohim, the the Kyrgyzstan Churcheswill not be lacking. May the Lord pour out the Holy Spirit like water upon the churches and make them prosperous,  so that the believers love the Lord passionately and shine for Him. Father, send the workers into the harvest fields,  i.e., the Christian schools, and the whole country to testify for the Lord  and spread the gospel.
Work through the Chinese to promote the Gospel Westward: May Lord work through the Chinese to spread the Gospel westward to Kyrgyzstans, so that there will be plentiful fruits of Gospel.  May the Lord bless the five countries of Central Asia,

 "build up, build up and prepare the road!"

   and make a leveled path for the gospel to go west smoothly.
Pray for Believers converted from Muslim: May the Lord continue to do wonderful things among Muslims: visit them with dreams and visions, let them know the redemptive grace of Jesus Christ, save their souls, and lead them and the religious extremists to return to the Lord.
Pray for the government and leaders: thank God for allowing the political corruption in Kyrgystan to surface. We pray for the Lord to vigorously cleanse and renew her political power, so that the leaders who fear God and care for the benefits of the people sit firmly in their positions, and the ecnomic level will be greatly improved. May God bless the President Sooronby Jeenbekov with a loving heart for the people that he will govern with honesty, integrity and justice.  May Your salvation come upon him and his family and lead the people of Kyrgyzstan into the great light of God. This nation will be blessed entering into her destiny!
---
Islamic Republic of Pakistan
[background: In early 8th century, Arabia expanded to the Indian river region and promulgated Islam and as a result many of local people became Muslims. In 1757, Pakistan following India became British colony. In 1940, the Muslim Alliance held meetings nationally and passed the decision to establish Pakistan. In 1947, Britain declared the Mountbatten plan, and agreed upon the partition of India. Pakistan declared independence and became a dominion of the British Commonwealth. In 1956, Pakistan changed from dominion into republic, and changed the name to the Islamic Republic of Pakistan, Capital: Islamabad, Geographic location: situated in south Asia, connected with Afghanistan in the north-west, Xinjiang to the north-east, with landmass of 796,000 square mile, population of 197,000,000. Religions: 96.1% Islam, 1.5% Hinduism, 1.3% Christianity, 0.7% Catholicism. The fastest growing religion is Islam and Hinduism. Official language: English, Urdu. Total number of languages: 77. Pakistan is a multi-ethnic nation, with a total of 416 different ethnic groups, of which 408 are unreached peoples. Politics: after independence, the military played an important role in politics. Furthermore the civil government being unstable and corrupt has been a national political focal point. Ex-prime minister Nawaz Sharif is imprisoned for 10 years due to charges of corruption. On 26 July 2018 Imran Khan was elected as the new prime minister.
Christians becoming targets of hostility: Up to present, Pakistanis face extreme hardship in being a Christian. Attend Sunday service is allowed, but severe "anti-blasphemy" law restrict religious lives of Christians. Whether it is evangelizing, converting from Islam or wearing a cross in public has become ever more dangerous. Islamic extremism has been on the rise, and many illegal extremist organizations are changing their fronts masking as charities working in youth social services. Many young people face the danger of being recruited into extremist organizations. Local authority had multiple attempts at suppressing the extremists. These organizations act out in vengeance, attacking Christians and many believers face the possibility of harassment and kicked out of their homes. Some Christians are spat upon on the streets, forced to marry, sexual assault and kidnapping is frequent.
On 24 May 2017, two Chinese missionaries Li Xinheng and Meng Lisi were kidnapped by armed extremists in Zhena district of Quetta, the provincial capital of Balochistan province in southwest of Pakistan. On August 8, Islamic State declared on media that they have killed them. Christians has become an oppressed minority. Pakistan's poverty rate is very high, with Christian minority being especially so. Many receive minimal education or without education, as a result unable to find jobs. Many enter into manual labor to repay debt, and unable to clear the debt and such debt may continue through generations. These Christians are subject to the whims of their employers. They are unable to find legal help and are completely unable to protect their rights.]
[Prayer]
Psalm 33:12 Blessed is the nation whose God is the Lord, the people he chose for his inheritance. 
For the corruption in the military and government: May God save their souls, grant them a heart of mercy and love for the people to solve the poverty issue in the country, protect the safety of the ethnic groups and prevent riots. Also grant the officials wisdom, power, strategy to develop the economy and improve the living standard of the people, to be upright and care for the people, to establish a trustworthy and fair government. In the name of Jesus we declare that the gospel shall enter the political arena, that the officials may know the grace of God, that those who hear can understand and receive salvation and be born again
Pray for the Islamic extremists and their salvation: May God forgive their crimes of shedding innocent blood, forgive them for deceiving and tempting the youth to become their members and oppressing Christians, and illegally capturing women to become their sex slaves, may the blood of the Lord cover and forgive. May the grace of the Lord come upon them. Lord, You desire all to be saved and none to perish, we bind the evil powers behind the Islamic extremists organizations in the name of the Lord and to release them from Islam to turn to the Lord.
Pray for the martyred believers: Lord, You said unless a kernel of wheat falls to the ground and dies, it cannot bear much fruits. Please remember the blood of the martyrs shed on this land for the sake of the gospel. May the blood of the righteous as it flowed in the ground of this nation, bring great revival to Pakistan. Strength the family of the martyrs, that they may understand they shall be reunited in heaven, that their hearts receive comfort.
Pray for the persecuted believers: May God grant our brothers and sisters in tribulation a strong heart, God shall remember all that they sacrificed and all that they offered for the Lord. Blessed are those who are persecuted because of righteousness, for theirs is the kingdom of heaven. (Matthew 5:10) May the fire of the gospel burn brightly and spread over Pakistan. May God grant them opportunities to learn and work, improve their economy and provide all their needs
Pray for Prime Minister Imran Khan: Heavenly Father, we ask that Your salvation come upon Prime Minister Imran Khan, that he may turn towards Jesus Christ from the bondage of Islam, to receive true freedom in the salvation of Christ. Bless Prime Minister Imran Khan to put an end to corruption and rebuild the nation, to fight for the rights of 25million children without education and to improve public health care and provide clean water. May You grant him wisdom and power to lead his nation to a life of safety, health and wealth.
---
Pray for World Leaders
---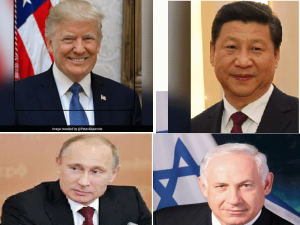 [Back to Top]
---
President Trump of the United State
Prime Minister Netanyahu of Israel President
Putin of Russia
Chairman Xi Jinping of China 
Abba Father, we thank  You for setting up these world leaders at this time.  We ask you to fill them with Your Spirit daily, bless them and their families, watch their coming and going, keep them healthy, and give them wisdom to govern all the domestic and international affairs according to Your will.  May they be graceful to God's people and protect Christian religious freedom.
Pray for President Trump:
Keep President Trump and his family safe in their coming in and going out. We pray that God break the curses from darkness through witchcraft on President Trump and his family. We declare that these spells are annihilated. In the name of the Lord, God will bless President Trump and his family abundantly.
In the name of the Lord, God protect President Trump from any plans of assassination and any attacks in health, accidents, murder, and death.
We pray that God heal the First Lady Melanie completely and protect the Trump's family, that all may go well with them, even as their souls are getting along well.
God bless President Trump's marriage. Lead them away from temptation of extramarital affairs.
God answer the prayers of President Trump and let him become the President who prays  the most.  God help him to not rely on his own intelligence to identify all matters but trust in God to guide his path.
We pray for Vice President Mike Pence and all Christian government officials who are godly and love the Lord. God continue to keep them and their families safe and healthy so that they are able to manage the affairs of the states according to God's will and be kind to God's people. Let them become blessings for President Trump. We declare in the name of the Lord that they will continue to protect the freedom of religion for Christians.
God manifest Your righteousness to those political leaders who are not after God's heart. Those who have offended God and covered up their sins, eradicating evidences by murdering witnesses. We declare in Jesus' name that they be brought to justice.  We pray that the Lord protect the intelligence personnel who are searching the hidden evil and the journalists and witnesses who hold the evidences. Protect their identities from being exposed until the evil political leaders are brought to justice.
In the name of Jesus we declare that all lies, accusations, distorted spirits, and any personal attacks released on President Trump through the media and leaders of all areas will be completely stopped and withdrawn.  Avenge belongs to God and He will repay.  Any weapon forged against Trump, the servant of God, will not prevail against him and every tongue that accuses president Trump will be judged!
In the name of Jesus,  we pray, Amen!
[Prayers by Pastor Andrew Brunson & Mrs Brunson for President Trump]
Lord God, I ask You to pour out Your Holy Spirit on President Trump, that You give him supernatural wisdom to accomplish all the plans You have for this country and for him. I ask that You give him wisdom on how to lead this country into righteousness. I ask that You give him perseverance, endurance, and courage to stand for truth. I ask that You protect him from slander, from enemies, from those who undermine. I ask that You make him a great blessing to this country. Fill him with Your strength, and wisdom and perseverance. And we bless him. May he be a great blessing to our country. In Jesus' name, we bless you!  We pray that the Spirit of the Lord would rest on the president, the Spirit of wisdom and understanding, the Spirit of counsel and might, the Spirit of knowledge and fear of the Lord.
Pray for Chairman Xi Jinping
Lord! As apostle Paul urges, "that petitions, prayers, intercession and thanksgiving be made for all people—for kings and all those in authority (1Timothy 2:1)," Now, we pray in the name of Jesus to bless Chairman Xi and his officials. Bless them with heavenly wisdom to govern China. Give them especially a heart "to act justly and to love mercy and to walk humbly" (Micah 6:8) with you. Raise up Christian officials around him to help him make righteous decisions, according to the heart of God, and to bring peace and blessings to Taiwan, to mainland China, and to the rest of the world. We ask You to keep Chairman Xi strong and healthy in daily administrative work. We also pray that God grant President Xi courage and wisdom to tackle corruption in the government.
God, give him a gentle, patient, calm, and stable heart to face the issue of China-US trade. Because he values the peaceful relationship between both countries above all, God will have mercy towards China and bless China and turn things around.
Pray for Prime Minister Netanyahu:
Lord! Anoint Prime Minister Netanyahu. Be his shield to protect him with a pure heart and a clear mind. Let him be filled with heavenly insight and understanding. May he earnestly seek Your presence and humbly ask for Your help to face every challenge for Israel. Manifest the salvation of Jesus Christ to him. Give him a heart that loves, hungers, and thirsts for God. Like David, he will earnestly seek the face of God and may God satisfy his heart. At the same time he will fully support the return of Messianic believers to Israel. We declare in the name of Jesus, Amen!
Pray for President Putin
Lord!  Let President Putin know and experience You so that he may seek Your face with an earnest heart. Lord, let Your presence be his covering and give him a thirsty heart for Your words. Help him find answers on how to govern such a nation from Your scriptures. Raise up faithful, successful, spiritual, and wise Christians among President Putin's officials. Let them be lifted high in authority like Joseph and Daniel to minister Russia according to God's will.  Move President Putin's heart to embrace churches in Russia with Your love, to grant complete freedom to churches to preach the gospel, and to support ministries. We bless the relationship between President Putin and President Trump that they may fulfill the will of the Lord! In Jesus' name we pray, Amen!
---
Pray for Seven Mountains
---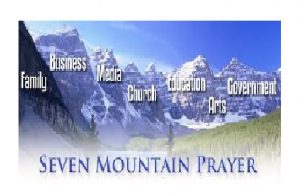 [Back to Top]
---
[Background:  The 7 Mountain Strategy is a strategy for Christians to bring about the transformation of society in accordance with the values of the Kingdom of God. Transforming urban countries by changing the seven most important areas that affect society and culture.  Among them, the "Seven Great Mountains" are the seven major areas. Advocates believe that on the "Seven Great Mountains", Christians can rise, exert influence, and/or even become leaders that can change society. The seven major mountains are: Art Entertainment / Business / Religion / Media / Education / Family / Government.  For more information on the 7 mountain strategy, please see the video by Robert Heidler. We will take turns to pray for these seven hills. (Source:Kingdom Prayer Network)]
Media / Communication
In the age of the Internet, we not only have traditional mainstream media, but also new media, covering and affecting the whole world.
Salvation for Media Reporters: Ask God to save the souls of both American and global media reporters. Ask God to forgive them for reporting lies and distorted news.  In particular, ask God to forgive them for purposely concealing truth and reporting exaggerated lies to distort the image of national leaders.  We ask God to release the Spirit of truth to the media and let all lies, distortion and deception be exposed.  Let all journalists be illuminated with the light of truth that they might see the truth, receive life, be a light in the media mountain and be used as a channel to spread the truth.
 Pray for More Christians to Occupy the Media Mountain: Ask God to bless those Christians who are already working in the media; strengthen them that they would stand strong in their faith and for truth. Ask God to raise up more godly and righteous ones full of the power of the Holy Spirit who would carry the light of Christ and have the courage, wisdom, strategy to be a light for the Lord reporting truth and exposing evil. Let them set a good example in the media industry: they will raise up a righteous voice to report honest and truthful news; they would not only improve the moral standards of the media, but will have a positive impact to influence and transform the society. We declare that God reigns over the media and all the channels in the airway; let all the sounds from the media be righteous sounds and let them align with the holiness and righteousness of God. Let the name of the Lord be exalted and all media proclaim the praise of God!
Raise Up Media Missionary Army: Ask God to help more believers to realize that the media is an excellent tool for mission, and ask God to inspire them to join the media missionary army. Let us join such an army and spread the good news of the Kingdom through the Internet, video, photo, writing, movie, drama, music, event and gathering.
The Church to Evangelize with Innovative Ideas: Ask God to help the church to use innovative ideas from God to spread the gospel through the Internet to those who cannot be reached by the church and to all the world. Ask God to give wisdom and strategy for the church to use new media to evangelize and establish wall-less churches. Let the church begin a new era of mission with innovative ideas.
Deliver Christians Who Are Addicted to Online Pornography: Ask God to deliver Christians who are addicted to online pornography.
 Close Down Pornography Websites: Ask God to close down any websites that promote online pornography, child pornography, gambling, fraud etc., and let those who manipulate or control these operations be brought to justice.
Cut off Financial Resources for Ungodly Media: Ask God to cut off financial resources of media organizations such as anti-traditional marriage, anti-family value, abortion and the LGBT movement and all the terrorist activities by the extremist Muslims.