Weekly Prayer (11/8)
【Last Weekly Prayer (11/1)】  【Next Weekly Prayer (11/15)】
【Cleansing/Covering Prayer】
---
Editor's Words
---
Editorial Special Section: ALL THAT CAN BE SHAKEN.
Message : Nita Johnson Date: October 28, 2021 Source : Jesus For World
Heb 12:26 -29  Then [at Mount Sinai] His voice shook the earth, but now He has given a promise: Yet once more I will shake and make tremble not only the earth but also the [starry] heavens.   Now this expression, Yet once more, indicates the final removal and transformation of all [that can be] shaken—that is, of that which has been created—in order that what cannot be shaken may remain and continue.   Let us therefore, receiving a kingdom that is firm and stable and cannot be shaken, offer to God pleasing service and acceptable worship,  with modesty and pious care and godly fear and awe;  For our God [is indeed] a consuming fire.
---
Editorial Special Section: Lana Vawser: PICK UP THE PROMISES AGAIN
Message : Lana Vawser  Date: October 25,  2021 Source:  Lana Vawser Ministries
Recently, I had an encounter with the Lord where I saw many in the body of Christ, because of weariness, had laid down promises that the Lord had given them. There was a complacency and almost a void of hope regarding promises the Lord had spoken over their lives. The ongoing battles left many of God's people in a place of deep discouragement concerning promises He had spoken.
---
Editorial Special Section: Fred Hsu: Church Renovation, Transformed into Home

Message : Robin Bullock Date: October 29, 2021  Source : Kingdom Alive  
I have been hospitalized for six days, and with some energy I have, I would like to write a small article about the organizational structure of the church, and the specific operation of the church as a family. The main purpose is to share my reflections not to write an in-depth essay, and I don't intend to finish it either. This way It is easy to write whatever comes to my mind and easy for others to read.
---
Editing Special Section:
Fred Hsu: The Sudan Trip
Message: Fred Hsu Date: October  6,  2021 Source:  Kingdom Alive
Friday night, I received a call from Papa Gideon, who was going to accompany a Sudanese pastor to Sudan and asked if I could go with him. I had already heard about this pastor's testimony at the Hong Kong Homecoming in 2010. He was about 30 years old, arrested and imprisoned after coming to faith in the Lord in Sudan and became a passionate evangelist. A few hours before he was about to be hanged, the Libyan attacked Sudan and the bomb missed, the prison walls were open, so he was able to escape and finally ended up in Canada for the past 30 some years. But he always loves Sudan, and now that the political situation has changed and is relaxing on religion, he wants to go back and help the church there the second time.
---
Declaration Prayer: Declare for Transformation and Recapture of Sovereignty
Editor's note : This declaration is adapted from the declaration received by D. Steve Ford in 2012 and again made by Ricci, one of the leaders of Joel's army. Steve heard the Lord say, "Tell the people that it is now time to take dominion over several areas and to remind them that He has already given us that Dominion. To exercise dominion, you must first speak to the elements and tell them what they are to do.
Proclaim in the Name of Jesus Christ:
We take dominion over the

earth, the soil, the microbes in the soil

and command them to begin the natural healing process given to them in their creation. 

 

We

take dominion over the earth, the soil, the microbes in the soil

and command them to begin the natural healing process given to them in their creation.  Command them to return to the natural order that God gave to them.

We

command the cleansing process to accelerate in them and to restore the air,the water, the seas, and the soil to return to its natural order

.

We

Command the microbes in the oceans to fulfill their purpose in the cleansing of the waters and the seas.  They shall begin to heal from pollution and from the oil and radiation.

.

I order that the elements in the ocean, air, upper atmosphere, and dry land will be renewed and returned to the cycle and order given by God.

We Take authority over all life in the seas and the waters

around the seas, the lakes, and the rivers and streams, and command them to be restored to their former state of purity. 

We Command the living things to flourish and multiply according to the commandment of God's Word

.

We

Command the earth's internal parts to keep their boundaries and stay in the place set by the Creator and to not abate the position assigned to them, but to stand fast and to purify the earth from within

.

.

We

Command the earth to follow its cycle and natural order and timing given by God

.

We command the beginning of the purification cycle on the earth, and let the old past and the new come.

We command the kingdom of plants, the kingdom of microorganisms, to begin to grow and multiply in the natural order created by God.

We command all the seeds given by God to begin to flourish and multiply.

We order hybrid seeds and plants to neutralize all the side effects that are toxic to the soil and water sources, and all of them will be reduced and wiped out.

We order the magnetic field on the earth to return to the strength and position given to you in the first place, and to stay at your strength and position.

All elements must be aligned and established again, in the foundation of the earth.

The supernatural multiplication must begin in our lives, in agriculture, in the soil, in the groundwater. Rainwater and water sources that nourish the earth and clean air will also begin to multiply.

We order all elements in nature to return to their natural order.

We summon the biological systems in the plant kingdom, animal kingdom, and microbial kingdom to return to their equilibrium order.

As children of God, we must also regain our sovereignty,

We command our physical, natural, spiritual and spiritual health to return to its order.

The kingdom of heaven will begin to manifest again on earth.

We order the DNA in people and all children to return to the original mode of creation.

We order the DNA to send out the appropriate signals that the body must return to its optimal level of health.

The curse is already under the control of Jesus, and all curses will be broken.

Great changes are coming but fear not says the Lord for it is the work of My hands

My order shall be established and all My purposes shall be fulfilled

.

Lift up your heads for your redemption is near

 

I will redeem all things, says the Lord.  All those things the Father has given to Me.  It has begun

!

We are surrounded by a mantle of creation and science that was to bring balance and order back to God's creation.  
We are now entering a season of Transformation Reclamation!
---
Declaration Prayer: Pray for President Trump and His Team
We declare in the name of Jesus :
God will bless and fully protect President Trump, his family, and the team that continues to work with him.

God will cover them with the blood of Jesus, break any witchcraft and curses that attack them, save them from all evil, away from all temptations, keep them safe in and out, and be physically and mentally healthy.

(

Isaiah 54:17

)

The seven spirits of God will be more manifest in President Trump's life

(

Isaiah 11:1-3

)

, making him quite the stature of Christ.

The re-election of President Trump is God's will, and God still gives him the robe of the President of the United States.

The American people's support for President Trump is increasing day by day. President Trump will be rehabilitated and the American people will recognize that he won the election with an overwhelming advantage.

God will personally guide President Trump to restore his due position and return the United States to the rule of law.
---
Declaration Prayer: Proclamation for the New United States
We Declare in the Name of Jesus :
Trump is still the current president of the Republic.
The original  Constitution of 1776 Reinstated
The Corp.

America

of 1871 Broken without remedy!
The evil plans of the Vatican be exposed and dismantled.
The illegal control of bankers will be defunct.
Washington, DC will be returned to the new U.S. federal government.
The federal income tax will be revised or cancelled to benefit American people.
Say no to economic failure! This is a new beginning for a new country, and there is nothing to be afraid of.
God's justice will be formulated and implemented!
Socialism and communism must be cast aside and no longer prevail!
Media and Education redesigned to rebuild a Conservative, Christ- centered cultural base in the US

!
Now is the quiet before the storm.

 Wind is about to kick up that will shatter the illusion the Elite have worked so hard for a couple hundred years to establish. It is even now falling before their face. Nevertheless, fall it will and victory from their slavery will certainly arise.
Power brokers of the Elite, fall to justice and repent.
The corruption of deep state and shadow governments and their minions in the United States and around the world must be revealed. God will reveal Himself to the world through judgment, uphold justice, and overthrow all lawlessness.
---
Declaration Prayer: Declare the Elimination of Coronavirus – Current Vaccine Overview
【Current affairs:   There are two types of vaccines. One is the mRNA vaccine: including Pfizer, Moderna, AstraZeneca, Johnson & Johnson and Novavax vaccines. …Detailed Reading】
In the Name of Jesus Christ, we:
Declaring

the name of Jesus is greater than any other names! Every knee will bow, every tongue shall confess Jesus Christ is Lord!

Bind

and

abolish

the evil spirits and forces operating behind this Coronavirus!

Cut off

  all the evil Satan's missions that create and plan the virus and their operations behind it!

Rebuke and bind

the evil spirits that hinder God's people from spreading the gospel and church gatherings!

Declare

that God will arise and destroy the enemy, and God's judgment will come upon the evil forces that created the viruses, and the perpetrators will be brought to justice!

Declare

that all coronaviruses and various new strains of coronaviruses will be extinct!

Declare

that the risks of testing and vaccines must be disclosed, and the truly effective treatments will be made public.

Declare

the agenda of the vaccine passport, the conspiracy that attempts to restrict human activities will not succeed.

Declare

that the children of God will be free from fear and horror and restore freedom in Christ!
---
Pray for United States: Expose The Demonic Long-Game to Take Down America

Editor's note: This article is excerpted from the 10/29 prayer of "Give Him 15 Minutes" by the intercession leader, Dutch Sheets .
【Background of Current Events:  God keeps His word. Joshua 1:6 states: "Be strong and courageous, for you shall give this people possession of the land which I swore to their fathers to give them" (italics mine). Holy Spirit reminded Joshua of the promise He had made to Abraham and other forefathers. When we go through times of transition, it is imperative that we remember what God has spoken in the past. This will give us comfort, direction, and promises to which we can anchor.  …Detailed Reading】
Jer 1:9

Then the Lord reached out his hand and touched my mouth and said to me, "I have put my words in your mouth

.

Psalm 33:12

Blessed is the nation whose God is the Lord,

the people he chose for his inheritance.

!

2Thes 3:10

For even when we were with you, we gave you this rule: "The one who is unwilling to work shall not eat."

.

Lk 21:36

Be always on the watch, and pray that you may be able to escape all that is about to happen, and that you may be able to stand before the Son of Man."

.

Eph 5:11

Have nothing to do with the fruitless deeds of darkness, but rather expose them

.

Php 4:19

And my God will meet all your needs according to the riches of his glory in Christ Jesus

.
【Prayer】
Expose the Plan to Destroy America

:

Father, we know that the enemy is sly, thinking he has set the perfect trap for America. He and his earthly puppets have been working for decades to undermine the foundations You set for our nation. But he has been found out and You are exposing his plan. Just as he has done time and again throughout the ages, he has overplayed his hand and the plan has become obvious.

 Please

Keep us from fearing man and what can be done to us. Let us hope completely in You and continue to stand strong for righteousness, truth, biblical justice, and opportunity for all

.



We Declare in the Name of Jesus,

America is a nation blessed by God with the LORD as its God.

The young generation must embrace the greatest revival ever seen on earth!

The fire of the Holy Spirit is coming down and will burn all the land of America, and the wells of revival are overflowing!

The army of intercession will watch and pray, take up spiritual authority, break down the power of the devil, destroy the enemy's strong strongholds, and prepare for a full revival!

God needs to ReCircuit the mindset of the American people, to see through the lies of communist pretense, and to spurn the bait of socialism.

God is working to uproot, tear down, destroy, and overthrow all of the enemy's evil plans for America, and God must re-establish and replant America.

America will enter its destiny as the city on the hill and the light of the world!
In the holy name of Christ Jesus, amen!
---
Pray For Israel: Pray in Response to the Iranian Nuclear Threat (2) – Russian Factors Under Putin
【Current Events Summary:  October 18, 2021, is the 30th anniversary of the establishment of diplomatic relations between Israel and Russia. Israeli Prime Minister Bennett was invited by Russian President Putin to visit Russia's Sochi on the Black Sea on October 22. The leaders of the two countries had a five-hour meeting. The main topics involved the situation in Syria and joint efforts. To curb Iran's nuclear military program.  …Detailed Reading】
Dan 2:20-23

and said:"Praise be to the name of God for ever and ever;

 

wisdom and power are his. He changes times and seasons;

 

he deposes kings and raises up others. He gives wisdom to the wise

and knowledge to the discerning. He reveals deep and hidden things;

 

he knows what lies in darkness,

and light dwells with him.I thank and praise you, God of my ancestors:

You have given me wisdom and power, you have made known to me what we asked of you,

 

you have made known to us the dream of the king."

Dan 4:17

'The decision is announced by messengers, the holy ones declare the verdict, so that the living may know that the Most High is sovereign over all kingdoms on earth and gives them to anyone he wishes and sets over them the lowliest of people.'

Proverbs 21:1-3

The Lord's hand the king's heart is a stream of water

 

that he channels toward all who please him. A person may think their own ways are right,

 

but the Lord weighs the heart. To do what is right and just

 

is more acceptable to the Lord than sacrifice

.

Exodus 19:4-6

'You yourselves have seen what I did to Egypt, and how I carried you on eagles' wings and brought you to myself.

 

Now if you obey me fully and keep my covenant, then out of all nations you will be my treasured possession. Although the whole earth is mine,

 

you will be for me a kingdom of priests and a holy nation.' These are the words you are to speak to the Israelites."
【PRAYER】 
Sing and Praise God

:

Sing praises to God, sing praises;

 

sing praises to our King, sing praises. For God is the King of all the earth;

sing to him a psalm of praise. God reigns over the nations;

 

God is seated on his holy throne. The nobles of the nations assemble

 

as the people of the God of Abraham, for the kings

[

c

]

of the earth belong to God;

 

he is greatly exalted.

(Refer to

Psalm 47

)

From one man he made all the nations, that they should inhabit the whole earth; and he marked out their appointed times in history and the boundaries of their lands.

(See

Acts 17:26

)

Raise up the Messianic Body

: Lord God of Israel, You work everything  together for good, so that Russia and Iran will restrain each other under the ambition of military hegemony; under the deterrence of nuclear power, the United States and Russia will restrain each other and oppose each other. Maintain the time and space for the peaceful development of Israel, and limit military shocks to small-scale, sporadic military operations, until the battle of

Ezekiel 38

is

allowed to occur within Your timetable , so that the church – Messiah The body on the earth grows into the stature of Your will, rise and sit on the seat, do Your will on the earth as in heaven, harvest souls in a plentiful harvest, so that the people of Israel may turn to You, forsake their sins, and keep Your covenant, Do Your word and be Your holy people.

Salvation Comes to the Russian-Speaking Israelis

: Father, we also look to the 1 to 1.5 million Russian-speaking population in Israel currently in Your love and salvation. The wind of the Holy Spirit will awaken their souls; the fire of the Holy Spirit will burn their hearts. Surround them with the song of salvation, and the revival of the salvation of the souls of Israel first broke out among the Russian-speaking ethnic groups, and then detonated the great spiritual revival of Israel.

Pray for Vladimir Putin:

Heavenly Father, we also look to the foundation for the true rebirth and salvation of Russian President Vladimir Putin. He said in answer to a question from a journalist that he had a Bible on board his plane for him to read on the plane. Heavenly Father, we thank him for the wisdom of the Bible in his search for a strategy to govern his country and for the inclusion in the Russian constitution of the biblical principle of marriage between one man and one woman. Vladimir Putin's heart is like the waters of a river, flowing at the will of the Emperor. He uses his pilgrimage to Jerusalem to inspire him to make biblical decisions about Israel and Jerusalem, and to be the key instrument in your hands at critical moments.
In the holy name of Christ Jesus, amen!
Critical Event:
Peace in the Midst of Unsafe


【Current Events: As of October, the Chinese military planes have invaded Taiwan's southwest airspace more than 680 times. The Minister of Defense of Taiwan stated that "the cross-strait situation is the most severe moment since he joined the military for 40 years. The CCP currently has the ability to invade Taiwan and will have full capability to invade Taiwan in 2025." …Detailed Reading】
Exodus 9:16

But I have raised you up

]

for this very purpose, that I might show you my power and that my name might be proclaimed in all the earth

.

Jeremiah 29:13

You will seek me and find me when you seek me with all your heart.

.

 
John 14:27-28

Peace I leave with you; my peace I give you. I do not give to you as the world gives. Do not let your hearts be troubled and do not be afraid.

"You heard me say, 'I am going away and I am coming back to you.' If you loved me, you would be glad that I am going to the Father, for the Father is greater than I

.

Amos 4:11a

I overthrew some of you

 

as I overthrew Sodom and Gomorrah. You were like a burning stick snatched from the fire

.
【Prayer】
Go up to God:  Father, we do not belong to this world, we belong to You, we are the people from above! We want to go up to You! There is a transcendent life with You, full of joy and endless abundance…Although we are on the earth, you must hide us in You and keep us in Christ. Our spirit is in sync with You! Father, take out the earthly contamination in us, overthrow the strongholds in us

(

Am 4:11a

)

, change our hearts and minds, and align more with Yours, and come to You in the shaking, and set our heart to seek You and we will find You.
Peace Brings out the Power of Faith:

Lord, as the world loses more and more peace, the peace from above will come to us more abundantly. At the same time, we must use our actions to practice our beliefs-to exercise the courage and confidence to completely trust in God, and those who believe will have miracles follow them; we are the light and salt of this world, and stand boldly in the victorious position to govern this land.
In the holy name of Christ Jesus, amen!
---
Pray for the Natives of North America: Walking in the Midst of  the Shakings – Reverse the "Trails of Tears"

【Current Events: Walking with the Chinese. Jennifer Gomez , the young leader of the Choctaw tribe for several years. shared the visions and revelations God gave her in this meeting. …Click to Read More 】
Isaiah 60:1-2

"Arise, shine, for your light has come,

and the glory of the Lord rises upon you. See, darkness covers the earth

and thick darkness is over the peoples, but the Lord rises upon you

and his glory appears over you

.

Jer 1:10

 

See, today I appoint you over nations and kingdoms to uproot and tear down, to destroy and overthrow, to build and to plant."

Isaiah 61:1-3

"

The Spirit of the Sovereign Lord is on me,

 

because the Lord has anointed me

to proclaim good news to the poor. He has sent me to bind up the brokenhearted,

 

to proclaim freedom for the captives

 

and release from darkness for the prisoners to proclaim the year of the Lord's favor and the day of vengeance of our God, to comfort all who mourns

 

and provide for those who grieve in Zion—to bestow on them a crown of beauty

instead of ashes, the oil of joy

 

instead of mourning, and a garment of praise

 

instead of a spirit of despair. They will be called oaks of righteousness,

a planting of the Lord

for the display of his splendor.

"
【Prayer】
Reverse the "Trails of Tears"

: Father, now is the time when Your glory will appear on the aborigines!

Behold,

today I appoint you over nations and kingdoms to uproot and tear down, to destroy and overthrow, to build and to plant.

 

Although the First Nation people have been oppressed and miserable, they

will rise up. Your salvation will come to them, so that they will know that the Lord Jesus Christ is the only salvation. Turn over the bitterness, hurt, sorrow, pain, deceit, helplessness, powerlessness, and grief that the "Trail of Tears" brings to them, personally heal and comfort them; break all evil curses, and release them from the bondage and control of the power of darkness, To be built and free in love and truth, from a victim to a warrior more than victorious, with the anointing of family unity, leading to the transformation of the whole earth and the people on the earth.
We Proclaim in the Name of Jesus Christ

,

The First Nations are gatekeepers set up by God on the earth, and they will wake up like sleeping giants!

God will heal the First Nation people and give them great comfort. They will receive a crown of beauty instead of ashes, oil of joy instead of sorrow, clothing of praise instead of the spirit of sorrow, and become a tree of righteousness planted by God to show the glory of God

(

Isaiah 61:2-3)

.

The First Nation people will take up the authority over the land and break the curse of disintegrating the land and all darkness. The land will produce new wine and oil, and bring a hundred times the harvest.

The First Nation will restore their status as the eldest sons of the land, enter the destiny and call given to them by God, lead all ethnic groups, and initiate the great revival of the United States!
In the holy name of Christ Jesus, amen!
---
Pray For Church
---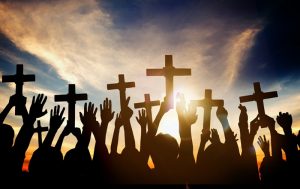 ---
Pray for Participating Churches and Pastors on Regional 24/7 Prayer Walls
【Editor's Note: The 24/7 prayer walls listed here are especially for local churches and pastors. If you are committed to watch on the regional walls, simply click on the link listed below to connect to the local prayer wall. 】
---
---
---
Related Events and Prayer Background
---
Editorial Special Section: ALL THAT CAN BE SHAKEN.
Message : Nita Johnson Date: October 28, 2021 Source : Jesus For World
Heb 12:26 -29  Then [at Mount Sinai] His voice shook the earth, but now He has given a promise: Yet once more I will shake and make tremble not only the earth but also the [starry] heavens.   Now this expression, Yet once more, indicates the final removal and transformation of all [that can be] shaken—that is, of that which has been created—in order that what cannot be shaken may remain and continue.   Let us therefore, receiving a kingdom that is firm and stable and cannot be shaken, offer to God pleasing service and acceptable worship,  with modesty and pious care and godly fear and awe;  For our God [is indeed] a consuming fire.
The time is soon to come that we are going to see things shake that we thought could never be shaken – things we thought were immovable. Yet because of God's higher purpose, His more express plan, these things are going to shake. But they are going to shake in order that those things that cannot be shaken can stand.
I was thinking about this passage earlier today, as I was meditating on it, wondering what the Lord might have me share; and in my thoughts came the idea of "what do we see on earth [that] would change, at a moment like this, so that things that cannot be shaken can stand? What things that are necessary for the future, the days ahead, to help us understand the kingdom. What is it that might appear ?" – and I think we are beginning to see a little of that now. I know there have been great, great moves of God in the earth, wherein He is manifested not only in healing and miracles – but incredible spiritual experiences where people could see, hear, touch, smell – those things of Heaven that perhaps have never been seen on earth before… So amazing that these would draw crowds from far and wide, although we were not in the days of busy autos and jet planes and so on.
But people would hear of the things that people were seeing, and in these meetings, they would see not only maybe something given to a solitary person – but sometimes things would appear in the sanctuary and be seen by all.
And even in that time, although it might have primarily been a time of giving us a foretaste that would be coming along in the future…but I think it was also something that brought about changes, even then, that
perhaps we do not know.
IMAGES OF WHAT IS TO COME
I know of one man who saw images: pictures, moving images of things that are only now beginning to be seen. And this was 120 years ago that these kinds of things were happening! So even then, we had items of
awakening to the realm of the future.
And I believe that is what God is beginning to show us, even now. Personally I have seen things that I can only imagine the purpose they might serve. Some things that I see … it is shown to me in such a way that I know what it is, and how they will use it. What I don't know is what I can't see, and what more it might be able to do if the need should arise.
And I think we are going to see lots of that kind of thing. I remember at one point – I think I may have even seen it this year – I saw a moving – do I call it a jet or vehicle? I don't know what I would call it. It was moving through the darkness of the heavens of the airport region of a large metropolis. It did not look like a jet or rocket, or plane, or car or bus, but it was a vessel – vehicle – very unusual but very, very high tech.
The lights were on inside. I could see at least some of the inside. It looked like something that could move about – maybe, a group the size of business men having a meeting, and maybe they were going to have the
meeting en route, coming from who knows where…maybe another country; they were flying in.
Some were moving about, some sitting at an oblong table, looking like they were having a business meeting. But to describe it, I think you have to have a bigger technical vocabulary to describe it. I have never seen the
likes. No pictures that would display it; I have never seen the likes of this vessel, vehicle.
It looked like it could move through the heavens and be brought down to earth, and [maybe] move on the ground. Not a helicopter or something used for that on the ground. I have seen that, but this was something that would fly maybe 350 miles an hour. This was a vision. What door in the
future tech realm was opened to show me that vision?
THE PROPHETIC WORD RELEASES
And now, having seen it, since we know the prophetic word literally starts the cycle of a thing coming into being – so once it is spoken, it begins to move in a cycle until it is fully manifested. Now that we know that, I think I probably saw something that was being released at that moment into the future.
THE MILLENIUM
So what is God going to shake, to awaken us to something [missing word here]? We know this is shaking the temporal realm, to make way for the heavenly realm – the things that cannot be shaken. I might have said: the
thousand year reign. But in the end, not all [in the Millenium?]  will end up in Heaven in eternity. They will have made decisions [during] that thousand years, to make it impossible to have life in Heaven. There will be
a shaking then, as well.
How great must the shaking be to bring forth eternity? I am not sure. I do know I have seen lots of things that at least might be en route to a shaking of that nature.
GOD IS CLOSING THINGS DOWN, RECREATING IN PREPARATION
And we are seeing things like that, even now; where God is removing things. Closing things down. Things are – you might say – being recreated, in preparation for this great and glorious day that is going to follow the
day of the Lord.
This is a very exciting time; but in this shaking, there will also be a shaking of people, principalities, powers, a shaking in the church; a shaking at every level, in preparation for the … Kingdom of Christ. It is going to be so astounding – even those who have seen very much in their lifetime might look at it (if they had been alive) and think, wow, when I saw that years ago, I never knew it would look like that when it came into
being.
REVELATIONS NOT AS COMPLETE AS WE THINK
Even our spiritual revelations may not be as complete as we think they are. I have had revelations, that when given – I am seeing, hearing, moving about in it, and still – the understanding of the revelation may not come about for months, years. I have seen things 35-37 years ago that still have not come to pass, even its most simple form. But it will come to pass in the days directly ahead of us.
We do not understand everything we see. What we do understand, we report: but it may be different when it comes to fruition.
OMNIPOTENT, OMNISCIENT
The Lord tells us when ALL that can be shaken will be shaken. Look at Mt. Everest – how could that be shaken? Literally anything can happen, there is nothing outside of the reach of not only movement, but complete transition, when He speaks. He is a most powerful God, He is so powerful that He holds the universe together – not only ONE universe, but the universes. To prepare us for the greatest things yet to come: In Him we live and move and have our being. How many of us really can understand? Fully understand an omnipotent, omniscient God? Who, when He speaks: nothing can withstand Him?
How can there be a Being that has always been, and ever will be, and that His word will say that He changes not? When did He begin to be? He did not begin. He ever will be. How do we deal with that? I am sure if you are a very, very brilliant person, you have ideas. Personally I am waiting on faith to help me understand. I try to understand His transcendence and I just lose it. It is; and it does exist.
He has brought us to a transition, it will increase and increase until the time when all things come together in our Lord Jesus Christ, and He tells us in Zech. 4:5-14:
Then he [the angel] said to me, This [addition of the bowl to the candlestick, causing it to yield a ceaseless supply of oil from the olive trees] is the word of the Lord to Zerubbabel, saying, Not by might, nor by
power, but by My Spirit [of Whom the oil is a symbol], says the Lord of hosts.
It says it is also going to teach us, reveal to us, the things that will transpire will not transpire by might nor power. It is not going to be revealed by the wealth of mankind or by the human might of mankind, it is going to be done by His Spirit and we stand in awe, knowing that.
NITA TAKEN TO THE CREATION OF THE SEAS
We weren't here to watch the seas be constructed. But I was taken into the sea, I saw the great plates move; I saw how God created the oceans. I did not ask for that experience, but He revealed it to me because He wanted me to know life by the Spirit – and not the power of man. It was the most
explosive thing I had ever seen in my life.
Remember "surround sound" theaters? It was like sound was bursting at your eardrum from every direction, it was phenomenal to people of my age – I am 71 now. "Clear back" then, I was maybe in my late 20's and I took Ricci to see what it was like watching a movie with the sound coming out of the walls…
It was incredible to both of us. But this that He is talking about, what I
saw in that seabed; I saw the very foundations break and move these
great plates – moving across the earth. Just [the] sound was shaking me,
and thrusting me from one place to another.
TREMBLING AT HIS VOICE
That is not the only time that has happened. The Bible says when the Lord spoke, the earth trembled…I am telling you, it was trembling.  At the sound of His voice. He is a very powerful God – and thank His holiness,
He is also a God of love. What in the world would we do if He wasn't?
7 For who are you, O great mountain [of human obstacles]? Before Zerubbabel [who with Joshua had led the return of the exiles from Babylon and was undertaking the rebuilding of the temple, before him] you shall become a plain [a mere molehill]! And He shall bring forth the finishing gable stone [of the new temple] with loud shoutings of the people, crying, Grace, grace to it!
8 Moreover, the word of the Lord came to me, saying,
9 The hands of Zerubbabel have laid the foundations of this house; his hands shall also finish it. Then you shall know (recognize and understand) that the Lord of hosts has sent me [His messenger] to you.
10 Who [with reason] despises the day of small things? For these seven [Spirits of God] shall rejoice when they see the plummet in the hand of Zerubbabel. [These seven] are the eyes of the Lord which run to and fro
throughout the whole earth.
11 Then I said to him [the angel who talked with me], What are these two olive trees on the right side of the lampstand and on the left side of it?
12 And a second time I said to him, What are these two olive branches which are beside the two golden tubes or spouts by which the golden oil is emptied out?
13 And he answered me, Do you not know what these are? And I said, No, my lord.
14 Then said he, These are the two sons of oil [Joshua the high priest and Zerubbabel the prince of Judah, the two anointed ones] who stand before the Lord of the whole earth [as His anointed instruments].  So we have what we see, here, is the opening of Melchizedek –
further discussed in Ps. 110.
We also see, as it says, the image of the King Priest.  I would rather not call it the anointing,  but the double yoked mantle;  one that sits on the shoulders of a King.  The other sits on the priest.  We also see … the apostle, and the prophet (if we would keep going  through this).
Zech. 6:13
Yes, [you are building a temple of the Lord, but] it is He Who shall build the [true] temple of the Lord, and He shall bear the honor and glory [as of the only begotten of the Father] and shall sit and rule upon His throne.
And He shall be a Priest upon His throne, and the counsel of peace shall be between the two [offices—Priest and King].
We see a clear depiction of Melchizedek: the coming forth of Melchizedek.
THE TIME OF MELCHIZEDEK HAS BEGUN
Some of you who are around us are more acquainted with this, we do discuss it:
Psalm 110  A Psalm of David.
1 The Lord (God) says to my Lord (the Messiah), Sit at My right hand, until I make Your adversaries Your footstool.
2 The Lord will send forth from Zion the scepter of Your strength; rule, then, in the midst of Your foes.
3 Your people will offer themselves willingly in the day of Your power, in the beauty of holiness and in holy array out of the womb of the morning; to You [will spring forth] Your young men, who are as the dew.
4 The Lord has sworn and will not revoke or change it: You are a priest forever, after the manner and order of Melchizedek.  If you want to know more about this, I have written a book about it, [you can order it free from our website]… the time, the beginning of the working of Melchizedek has begun.
SEVEN IN THE EARTH
There are very few in the earth – amazingly few; Bob Jones said there would be only 7 in the earth, but yet their authority – they will walk in an absolute authority, in Heaven's authority. The authority of these "giant"
people – not that they are tall – [but] they are very tall in authority; the authority between one and another will span the whole earth. They are prepared for this hour because the greatest work that has been done
since maybe Pentecost, or the Creation of all the universe, will be happening at this time in History. But it is all in preparation for the coming of the eternal Kingdom.
5 The Lord at Your right hand will shatter kings in the day of His indignation. So that tells us one of the things that will happen at the appearing of the Melchizedek priests is: great judgement will plague the earth
at this time.
6 He will execute judgment [in overwhelming punishment] upon the nations [that reject God]; He will fill the valleys with the dead bodies, He will crush the [chief] heads over lands many and far extended.
7 He will drink of the brook by the way; therefore will He lift up His head [triumphantly]. Again, these Melchizedek's are not the only mantle that rests on these people. They have dozens and dozens of mantles that function under the mantle of Melchizedek. What God will use them to do, is to prepare things, really, for the revelation of the eternities.  So it is going to be a very exciting time for God's church!
THE EYES OF THE LORD
We see then…the 7 spirits. The Amplified Bible reads "the eyes of the Lord"; and if you have seen, for instance, the beast that Ezekiel saw, they had eyes round about. This isn't speaking of a single eye; but the eyes that are traveling throughout the earth that are watching everything that goes on. He has amazing looking creatures, angelic beings in Heaven with immense intellect, ability and so on and so forth, that travel the earth, all over His universe , to make sure things are staying according to the pattern of the Lord.
This is an exciting time. You talk about changes, answers to visions and prayers… wanting to know what the future really holds in God…we are at this time in history where He will bring a new order of prophetic words
…not to cancel out something He has already given.
We saw this in the days of Moses, and then we saw it in the days of Jesus Christ, and on the day of Pentecost.
God does increase, enlarge things already spoken. It has been His way from the beginning. We will be ushered into a new realm of it, so we can know what He is going to do. He is so wise, intelligent. To think He would give a "spot" of intellectual knowledge to the human race, and that it would mean that much! …I want you to know,
just a spot is hundreds of years of information. Do we think computers have a brain? Well, they need to get to know God.
SO MANY FABULOUS THINGS – WILL GOD OPEN UP THE MIND OF MAN
This is what is coming: the shaking, whether soon – which will be minimal compared to the end. But the shaking that comes soon or down the road;  we will see so many fabulous changes, so many witty inventions, so many things that the Spirit of God is given birth to, that to sit and converse with a friend about these things might be a little difficult to do, unless God – (just think about this) – unless God is planning on opening up the mind of man to understand His plans and purposes in ways He has never been able to do before.
Why do we have such a large brain?  Have you ever thought about that? We only use 10 percent. What if He
is planning on opening up a part of our brain that is laid dormant for so many generations? So that we can use the magnificence of the mind He has given us, to understand and have the knowledge of God: to
understand His plans, His purposes, the way He thinks – not like sitting and reading someone prophetic word, and understand everything it says with today's language.
But what if what He is going to give us (to understand these greater things) would require using much more than 10 percent of our brain? Maybe even another 10 percent! And with 20 percent of our brain in use
(for recognizing, understanding the words of Heaven – the language of Heaven, the things and plans and purposes, mind, heart, spirit of God, in a much more dimensional way than what we are able to understand today)…what would that mean for humanity?
I am sure many who are in Heaven, whose mind has already been opened to these newer dimensions, are already walking in places where they are perceiving things – that, having lived 1000- 2000 years ago – they looked at it and [thought] "if I had seen this in my day, I never would have comprehended it, with even the hugest intellect of anyone in our day".
What if it will be that magnificent? Just to understand God in a way that is closer to truth? – in a way that man could not understand with his intellect … [but] in active and heavenly communication with God? Not
earthly communication.
If we see what we can see now, and you add another 10 percent, what will it be that we see and understand? Even if we are only to open up once we arrive in Heaven, what will we see?
It will be simply amazing.
A MINISCULE SHAKING, AND WHY
What am I trying to say? That we are going into a miniscule shaking.  "Everything that can be shaken"… that won't happen now or even tomorrow. It will be miniscule, things not normally able to be shaken will
be [shaken]; it will bring us to a time of remaking, where God is going to unfurl the mysteries to His church.
MIRACULOUS TRANSPORTATION
I have mentioned this before, and will again: we will be walking through walls, we will be transported by the Spirit from one place to another when necessary; we will be experiencing things that we thought were only for a "cartoon age".
But yet, there we will be in the midst – doing the work of God. So, what is there to say?
PREPARE IN HOLINESS.
By time spent in His word. There are things He has spoken in this book – the only way you can understand is if the Mind of Christ is opened to you. So spend time in the Word, in prayer, so you can learn to walk and talk with His spirit and in knowing that:  the days ahead – if they look rough on the one hand,  on the other hand they will be more than glorious.
Bless you
---
Editorial Special Section: Lana Vawser: PICK UP THE PROMISES AGAIN
Message : Lana Vawser  Date: October 25,  2021 Source:  Lana Vawser Ministries
Recently, I had an encounter with the Lord where I saw many in the body of Christ, because of weariness, had laid down promises that the Lord had given them. There was a complacency and almost a void of hope regarding promises the Lord had spoken over their lives. The ongoing battles left many of God's people in a place of deep discouragement concerning promises He had spoken.
I heard the Lord say "PICK UP THE PROMISES AGAIN. BELIEVE AGAIN! I AM FAITHFUL"
I then heard Isaiah 55:10-11 resounding loudly in the spirit:
"For as the rain and the snow come down from heaven and do not return there but water the earth, making it bring forth and sprout, giving seed to the sower and bread to the eater, so shall my word be that goes out from my mouth; it shall not return to me empty, but it shall accomplish that which I purpose, and shall succeed in the thing for which I sent it." (ESV)
The Lord is faithful, He is faithful to accomplish that which He has spoken. Shake off the dust and arise again. The Lord is restoring hope, restoring strength and calling His people to trust and sow into His faithfulness.
The Lord showed me that the enemy came with an assault against many with intimidation, and battle after battle to bring discouragement and weariness against God's people, because of the place of 'imminency' of the manifestation of God's promise and faithfulness bursting forth into the lives of believers.
The enemy has been working hard to try and bring many into a place of discouragement and despair, and steal their focus through distraction, but this is not only a time where the Lord is bringing forth very significant manifestation of promises He has spoken, but also positioning His people in this awakening to move into their destiny like never before.
Many of the promises that have had the greatest level of opposition and contending are the very promises that are deeply connected in more ways than you understand, to the assignment from the Lord over your life in this era.
In the manifestation of these promises coming forth, there is a great unfolding of the new assignment and blueprint of the Lord's plans over your life in this new era.
So if in the last few months, you have laid down some big promises God has given you, I exhort you to repent, and arise again and put your hope in God, for hope in God does not disappoint.
"Why are you cast down, O my soul, and why are you in turmoil within me? Hope in God; for I shall again praise Him, my salvation and my God" (Psalm 42:11 – ESV)
"So I say to my soul, "Don't be discouraged. Don't be disturbed. For I know my God will break through for me." Then I'll have plenty of reasons to praise him all over again. Yes, living before his face is my saving grace." (Psalm 42:11 – TPT)
I continued to hear the Spirit of God say "It's a time of change. It's a time of the divine rearrange. It's a time for the King of Glory to take the stage. It is time for the next page."
Over the last few years, the Lord continues to bring me to Isaiah 43:19 about the NEW thing that God is doing. In the last few weeks, the Lord continues to highlight Isaiah 43:18 to me.
"Remember NOT the FORMER things, nor CONSIDER the things of OLD."
I had this incredibly strong sense of God wanting His people to EXPECT the NEW THING that He is doing. What He has done before and in times past is GLORIOUS, but it is NOTHING compared to what is upon us now.
It is time to shake off the discouragement, shake off the hopelessness, shake off the despair, shake it off by getting into His presence and praising Him. Shake it off by coming before Him in intentional worship and praise. Praise Him that HE IS FAITHFUL and that what He has spoken and promised WILL manifest. Consider NOT the FUTILE attempts of the enemy to intimidate, discourage and weary you, PUT YOUR HOPE IN GOD. God is doing SOMETHING NEW!
Position yourself again and take Him at HIS WORD! For His Word NEVER FAILS. The rain of His refreshment is pouring down upon you. Wait upon Him, wait expectantly again for Him, for He is renewing your strength as you wait upon Him in expectant hope. (Isaiah 40:31)
---
Editorial Special Section: Fred Hsu: Church Renovation, Transformed into Home

Message : Robin Bullock Date: October 29, 2021  Source : Kingdom Alive  
I have been hospitalized for six days, and with some energy I have, I would like to write a small article about the organizational structure of the church, and the specific operation of the church as a family. The main purpose is to share my reflections not to write an in-depth essay, and I don't intend to finish it either. This way It is easy to write whatever comes to my mind and easy for others to read.
This has always been a big topic in my mind. As early as when I first became a pastor, I wrote an article: "I have no great ambition in life, but only wish that the church will be a home". This year, I have been a pastor for 40 years, and this concept has become stronger and stronger, and the actual practice has surfaced more and more! In fact, God's truth has always been simple, such as Newton's formula for force: F = m a, Einstein's E = mc squared, and the complexities are the work of religious people throughout the ages. Some say, "The Church was a home in the New Testament, became an institution in Europe, and became big business in America". Later Martin Luther reformed the church, but the organization of the church is still Catholic and hierarchical today: pastor – elder – deacon – co-worker – congregation.
Some churches have even made it much more complicated, the emphasis is still on positions and titles. It's so different from the home you and I know! My son is a doctor, and he is called "Doctor Hsu" in the hospital or clinic, but when he comes home, he still has to take out the trash, change diapers, and feed bottles, and his wife and children, never once calls him "Doctor Hsu"! I found out that the church has a "pastor" but no father (father includes mother), so the church is an orphanage, the pastor is the orphanage director, and the congregation is still orphans. The church institute turned the pastor into the CEO of the company, and the elders and deacons into the board of directors.
The competition for thousands of years continues to happen. When the young preacher entered the church, he was horrified like getting into a boat full of thieves and was frightened to pack up his bag and run home! The seminaries have not come up with any answer, and the churches have not yet figured out a way themselves. Because the pastors are not fathers, they have no heritage. Since the hearts of fathers and children are not turned toward each other, there is no loyalty, no concept of covenant, and curses have long since abounded in the church. Young preachers are thinking "I've waited long enough, when is my time to take over as senior pastor." So the board put out an advertisement in the newspaper to parachute a pastor from outside somewhere…. So the story repeats itself, and the church continues to sing a sad tune of the millennium…. Young people have seen through it all and long been disappointed and their hearts died over and over again. But I knew a lonely young man who was buried himself in his diary and wrote, "I am seeking, still searching, a guide for my life and my soul…." But that young man is no longer young, and his determination to seek and search has kept him searching for 40 years! His hair has gone gray! You ask him, "Is it worth it?" "It's totally worth it!" Because at the end of his search, he met the Lord and they cried in each other's embrace…!
The best decision I've made in my life was to announce that I was no longer the senior pastor of the church. Although I am still responsible for the legislation of the church, in the actual operation of the church, we have changed from a hierarchical system to a circular system. The outermost circle is the senior leaders, and the inner circle is the committed leaders, not elected, but publicly recognized as committed. The central innermost circle is the congregation. We no longer have co-workers' meetings, but every Wednesday night senior leaders have online fellowship, intercession, family conversations, and ask who can share what on Sunday. Even high school students have the opportunity to preach. Since our worship service is on Sunday afternoons, every Sunday morning, the committed leaders also go online to talk about family matters. If there is a special event, we will have a meeting with the congregation, but instead of a traditional congregational meeting, we still call it a family meeting. In this way, the whole church participates and walks corporately and no one is left out.
The pastor is only one of the leaders, and when the pastor is absent, other team members automatically rise up to lead. There is no more struggle among classes, only family harmony! The church's core values are clear, the body's immune is strong, and the chaos of the previous decades has been swept away! Those who tended to self appointed to be the head can no longer survive in this new and healthy environment, they can no longer stay and are automatically eliminated. No need to wait for losing the votes, because we no longer hold elections. There was once an annual election at a nearby church, the pastor was so nervous because if someone was not elected, that person would threaten to leave the church! I said, "You want that person to be the leader? Are we out of our minds? Is the church a den of thieves? I have been a believer for 51 years and a pastor for 40 years, and I have seen both charismatic and non-charismatic issues. In the old system, it is like mosquitoes and tsetse keep breeding when there is water, and no matter how much we listen to the sermon, it cannot cure the roots, it is still the tumor in the church! Jesus said that the head of the church is the servant of the people. Does the Church need to model after Jesus or after Lucifer? But the seminary did not teach on this, and there were few examples to follow, so I worked in the church underworld for decades, total darkness, until I saw a little positive example in the last 10 years, as if removing the tinted glasses I had been wearing for a long time, and I saw something fresh and not the same anymore! I jumped with joy! God has led me out of the thick jungle I was lost in, and I am no longer lost! I am saved! Even my children and my children's childrens are saved!
There is still a lot to write about, and much to explore, such as giving salaries not by the standards of a CEO, but by the needs of a family. It can be done… It is clear that the church is a home, no longer a company, the pastor is a parent, no longer a CEO, and if someone comes with a self agenda to be the head, then that person will not be able to survive because the church is no longer of the worldly culture, but kingdom culture, the culture of home! Some people will leave, we will be sad, but God gives people space. Experience tells me that people's leaving is not a bad thing, the church becomes a more peaceful and healthy home. All the hidden dirt in the past has been cleaned up. The shady curtains were removed to let in the sunlight. The dirty carpets were replaced with wooden floors, and the house was transformed! Put a parasol at the back of the house, and a fire pit has been built to burn campfires, so the grandchildren, friends, adults and children can all enjoy! The pastor is no longer the CEO of the church, a lifelong worker, but a parent, enjoying the maturity of the children as they grow up…!
There is something worth mentioning concerning fivefold ministries, without a home, fivefold ministries will not last. There was a great church here that Chuck Pierce, Dutch Sheets, and Cindy Jacob used to go to, but because it was not established as a home, the pastor retired and gave the baton to the former Youth Pastor, and eventually it disintegrated and the people left, leaving the church building in debt. Even fivefold ministries is not enough without being a home!
---
Declaration Prayer: Declare the Elimination of Coronavirus – Current Vaccine Overview
【Current affairs:   There are two types of vaccines. One is the mRNA vaccine: including Pfizer, Moderna, AstraZeneca, Johnson & Johnson and Novavax vaccines.
There are three spike proteins on the Coronavirus because it is an engineered biological weapon and it originated at the University of North Carolina at Chapel Hill. Antony Fauchi is responsible for this. In 2017, they passed a US law prohibiting such research, Anthony Fauci and the others moved it to Wuhan, China. Anthony Fauci and President Obama funded the Wuhan laboratory to continue that research.
There is now a book called "COVID and the Great Reset", go on Amazon to look at it. It was written by Klaus Schwab. He is the head of the International Monetary Fund. If you read this book, it is the script of the so-called "Plan Demic." The stupid thing that is made up nonsense.
A child to a person about 85 years old, there is a 100 to 98% chance to beat the virus. Therefore, all statistics are made up by the CDC and can be viewed on their website. The total number of people who died from the virus is only 6%, about 12,000 people, not 220,000 people.
Moderna and Pfizer vaccines have many, many advanced ingredients, but these ingredients have nothing to do with immunity. Vaccines contain ingredients that cause aborted fetus tissues, animal viruses and virosomes. There are also nano-metals in the vaccine, and when you receive the injection, the vaccine begins to produce a spike protein of the coronavirus, which is the spike protein of HIV. This vaccine does one thing: to reduce the severity of the symptoms of the virus; it has nothing to do with preventing the spread of the virus. Stanford University issued a double-blind research report on masks two days ago, and found that masks are completely ineffective against SARS and the Coronavirus.
Some believed that Johnson & Johnson (JJ) and AstraZeneca vaccines are better, both cause blood clot worldwide and cause death. I think a total of 2,600 people have died from these vaccines, so far.
What will happen to those who receive the Modern vaccine? They produce a foreign protein in every cell of the human body, which regulates the immune system, unable to activate their natural immune cells, and has a huge impact on the activation of autoimmune diseases in their bodies. When they are infected, their immune response will become abnormal. In other words, it will not be the same as the previous response. Most doctors in the world who understand virology and immunology will be concerned about the next 5 to 10 years  for those who have the vaccine.
For those who have been vaccinated, first of all , they have to get rid of a lot of garbage from the body, but no matter what others say, if someone gets the Coronavirus and recovers from it, they will have 100% immunity for the rest of their lives.
The second point is that as far as the fallacy of the Coronavirus is concerned, children and asymptomatic people do not have the so-called "asymptomatic carriers" at all. The spread of the virus between two healthy people is completely nonsense, unless you come into contact with germ-laden sputum. If you spit or sneeze at someone, or cough at someone, or touch their blood or urine, yes, you can get some viruses in this way. But spreading air to air of covid is completely nonsense.
Anxiety and paranoia are the result of a pandemic. People make stupid choices for their future and health, and the health of their children, because they do not understand the real science. The best person to watch this information on the Internet is
Dr. Ash, he is from Stanford University, no matter what you think of President Trump, he is the main scientific adviser for it. He will tell you the same thing as I am telling you.

The other is the American frontline doctors website (

americasfrontlinedoctors.com

). Go to their website to talk to western medical doctors. They will not prescribe these vaccines, they will prescribe Ivermectin or Hydroxychloroquine.
】( Source: Himalaya Australia, please click here for the video )
---
Pray for United States: Expose The Demonic Long-Game to Take Down America

Editor's note: This article is excerpted from the 10/29 prayer of "Give Him 15 Minutes" by the intercession leader, Dutch Sheets .
【Background of Current Events:   Former member of the Idaho House of Representatives and movie producer Curtis Bowers was interviewed by Jim Garlow Sunday night on the World Prayer Network. Curtis was sharing on the subject of the seemingly rapid Marxist takeover of America. He let the listeners know this is not a recent plan. We are living through the next step, and a significant one, of a plan in the works for 90 years.
"The challenge for those desiring to shift America to a socialist nation," he said, "has been its Christian roots. America's moral structure as a result of its Judeo-Christian foundation has made it very challenging to shift. Lovers of God know we have freedom in Christ as we live to please Him. Living morally for Him has led to a very blessed nation—and the whole world has known it."
He explained the patient strategy of Marxism as being a gradual takeover of various systems of society, such as education and media. The end-game is to use those systems to change America from within by shifting its morality from God-centered to man-centered. Then, it becomes easy for the government to give people what they want. You can watch the interview here.
Larry Tomczak is a board member for Intercessors for America, a best-selling author, and a public policy advisor with Liberty Counsel. He wrote an excellent article on this subject for IFAPray.org recently, expounding on this topic. His warning for America is chilling. He writes:
"Do You Know You're Being Set Up
"When Satan tempted Jesus in the wilderness he tried to seduce Him with tantalizing bait. He showed Him all the kingdoms of the world offering, I will give you all this…if You… (Luke 4:5-7). Satan was trying to set Him up.
"Have you ever seen one of those late night commercials on TV with the grainy footage and well preserved singers of yesteryear hawking the classic hits of the past? Aligning with the voiceover announcer they nostalgically reference the era and reminisce to set you up for the sale.
"'These are all the original hits not available in stores, all digitally remastered…what a time of peaceful vibes and love. You'll relive what was such a wonderful time of carefree living and peace. Let all the memories from those years of love and peace be experienced again as you're '"'going to San Francisco with flowers in your hair.'"'
"For those of us who lived through those tumultuous times, some of us find ourselves talking to the TV set and wanting to smack them upside the head. 'Hey buddy, that time was not all groovy, lovey, peaceful, flowing-haired girls in granny dresses twirling in the park amidst syrupy-faced guys with tambourines and flutes!'
"Using street smarts, we know they're trying to set us up. It's what Obama did when telling us, 'If you like your doctor you can keep your doctor,' setting us up for Obamacare socialized medicine. PolitiFact gave him the 'Lie of the Year' award!
"Are we using the same discernment facing the power of the Progressives using sleight of hand to sell us a socialist bill of goods that will destroy our families and future in America? The bottom line with their nonstop 'goody bags' is they are trying to buy us off with our own hard-earned tax dollars.
"'It'll Cost You Nothing!'
"The radicalized, leftist Democratic party is making offers (like the above quote from [Obama]) to hold us hostage to their socialist agenda. Exploiting Covid and climate fears to manipulate the masses, they're trying to 'get while the gettin's good' with a befuddled president and bowed down media. They know the clock is ticking and will soon run out as people are wising up for next year's midterms to throw them out.
"Like sideshow barkers, they're pushing a wealth redistribution agenda through their misleading 2200 page $3.5 million 'Infrastructure' bill of giveaways that they say will be paid for by those 'evil corporations and billionaires.' This impacts your livelihood and your children whose future is being sacrificed for political expediency.
"Here's their agenda:
Forgiveness of college debts.
'Free' money ($25,000) for all lower-income, first-time home buyers (they never have to pay it back even though you may have saved a decade for such a purchase).
'Free' government checks, child subsidies, universal childcare, pre-K coverage, college tuition, complete medical care, rent subsidies, basic guaranteed income, expanded Medicare (dental, vision and hearing), taxpayer funded abortions, increased food stamp provisions, amnesty for 12-15 million illegal immigrants with full entitlements and open borders for asylum-seekers (2-3 million this year alone) with full medical care.
"Our Biblically Based Heritage
"Our Founding Fathers and patriotic Americans throughout our history have demonstrated compassionate care for deserving needy individuals as a temporary 'hand up,' not a permanent 'hand out'. We've traditionally honored the biblical directive: We command you that if any will not work, neither shall he eat. (2 Thessalonians 3:10)
"Big government has no right to take our money and savings earned over a lifetime and give it away for the sake of what they label 'equity' and 'reparations.' We must stand up to this attempted communist-style thievery and transfer of wealth establishing a culture of dependency in America. The Bible teaches that we have a responsibility to work, plan, and care for ourselves, our spouse, and children (1 Timothy 5:8; James 1:27; 2 Corinthians 12:14); and we will one day give an account before God for this stewardship.
"Ben Franklin stated, 'I am for doing good to the poor but I think the best way to do good to the poor is not making them easy in poverty, but leading them or driving them out of it. I observed the more public provisions were made for the poor the less they provided for themselves, and of course became poorer. And, on the contrary, the less that was done for them, the more they did for themselves, and became richer!'
"We must be informed regarding this deceptive Democrat set up. The radical progressives have schemes up their sleeves!
"How Do You Kill 11 Million People?
"New York Times best-selling author Andy Andrews wrote a book with this title. The figure represents the actual number of people killed by Adolf Hitler, not including ordinary civilians and military war dead.
"In the book, he gave a simple answer to the inquiry: You lie to the people and set them up to be led like naive sheep to the slaughter. It's happening today.
"When Hitler wrote 'Mein Kampf', he stated, 'The great masses of the people will more easily fall victim to a big lie than a small one.'
"His henchman, Adolph Eichmann, revealed in sworn statements during the Nuremberg trials their deception with the Jewish people. Here's how they set them up.
"'All Jews listen up! At last it can be reported to you that the Russians are advancing on our eastern front. I apologize for the hasty way we brought you into our protection. Unfortunately, there was little time to explain. You have nothing to worry about. We want only the best for you. You will leave here shortly and be sent to very fine places indeed. You will work there, your wives will stay at home, and your children will go to school. You will have wonderful lives. We will all be terribly crowded on the trains, but the journey is short. Men, please keep families together and board the rail cars in an orderly manner. Quickly now, my friends, we must hurry!'
"Sound familiar? They were set up by the Democratic Socialist regime. We must speak up before it's too late.
"Here's the deal: 'Live not by lies' was the warning given us by Russian defector Alexander Solzhenitsyn concerning the dawning post-Christian, pre-totalitarian society he saw emerging in America. Jesus told us to watch (stay alert) and pray (Luke 21:36). Have nothing to do with the fruitless deeds of darkness, but rather expose them. (Ephesians 5:11 NIV)
"To be forewarned is to be forearmed. Don't take the bait when they make you an offer they think you can't refuse."
Remember, the Bible tells us, "My God will supply all your needs according to His riches in glory in Christ Jesus." (Philippians 4:19; NASB) Trust in Him and don't take the bait leading to the loss of our freedom and ultimately to the loss of our country.
】
---
Pray For Israel: Pray in Response to the Iranian Nuclear Threat (2) – Russian Factors Under Putin
【Current Events Summary:  October 18, 2021, is the 30th anniversary of the establishment of diplomatic relations between Israel and Russia. Israeli Prime Minister Bennett was invited by Russian President Putin to visit Russia's Sochi on the Black Sea on October 22. The leaders of the two countries had a five-hour meeting. The main topics involved the situation in Syria and joint efforts. To curb Iran's nuclear military program. 
A Complex relationship
In reality, Israel's current biggest enemy is Iran, and Iran is Russia's strategic ally. But Bennett described the relationship between Israel and Russia as very special in the past, present and future. In addition, Israel is a close ally of the United States in the Middle East. However, in the new version of the National Security Strategy Report issued by the United States in December 2017, the United States listed Russia and China as the United States' "number one threat." Sanctions or expanded sanctions reached 46 times. The Biden administration has also continued to fight diplomacy with Russia this year. On April 26 this year, the Russian Ministry of Foreign Affairs also announced that the United States was included in the list of unfriendly countries. What moves did Russia make between Israel and Iran? How will Israel dance between the United States and Russia to finally exempt or temporarily exempt Iran from the nuclear haze?
In fact, according to the Iraq News Agency, Moscow, October 21, at the invitation of the Russian Defense Minister, General Bagory, Chief of Staff of the Iranian Armed Forces, arrived in Moscow on October 17 to discuss bilateral military exchanges between Russia and Iran, defense industry, and various fields. China's military cooperation, the implementation of comprehensive security cooperation in Syria, and negotiations on the procurement of Russian fighter jets and helicopters.
However,Ksenia Svetlova, a former member of the Israeli Zionist Coalition Party and now a Middle East expert at the Michanwim Institute, responded to a question from a reporter from The Times of Israel. Bennett stated to the public that when Putin was very concerned about Israel's security needs, what was the matter with this concern and the provision of advanced weapons and systems to Iran? She said, "I will not place too much emphasis on the enthusiasm or length of the meeting. I will pay more attention to Russia's strategy.
Russia is playing major role in the Middle East
Svetlova believes that Russia's simultaneous participation in multiple theater performances in the Middle East and maintaining an open dialogue between Russia and Israel is part of the Kremlin's broader regional strategy. Russia's Middle East strategy also includes strategic partnerships with countries such as Iran and Syria. That is, Putin will maintain contact with Israel and also with Israel's enemies.
A major component of Israeli-Russian cooperation is the coordination mechanism for the Syrian issue. Through this mechanism, the Israeli Defense Forces will notify the Russian commander in advance on the eve of an air strike at the base pool of the Khmemim Air Force on the coast of Syria. The Russian side understands that Israel cannot accept the expansion of Iran's influence in Syria; it also understands that Israel's air strikes against Syria are aimed at Iran, not Russia, or the Assad regime supported by Russia, and it does not fundamentally challenge the Assad regime. Russia's interests in Syria.
Efraim Inbar, director of the Jerusalem Institute for Strategic and Security Research, also told the Times of Israel that Russia's domestic, especially Russian-level defense officials, have increasingly criticized the Israeli Defense Force's air strikes on Syria. They disagree with Russian President Putin and the Minister of Foreign Affairs. Therefore, the current Russia-Israel Syrian cooperation mechanism will continue if it continues to benefit both sides, otherwise it will stop suddenly.
The Iranian nuclear issue can hardly imagines cooperating with Russian 
Yingba added that there should be no illusions that Israel can coordinate with Russia on the issue of Iran's nuclear program. Russia sees Iran as an anti-American force, which has weakened the position of the United States in the Middle East.
According to Israel's Haaretz, Bennett and Putin reached a good and stable agreement on the Syrian issue, but the two sides did not reach any major understanding on the Iranian nuclear issue because "Putin proposed at the meeting that Russia supports a diplomatic solution. Traditional position, and Bennett tried to urge Putin to reconsider his position on this issue, and proposed a series of measures aimed at reducing Iran's room for maneuver and forcing it to abandon its nuclear program.
Russia becomes Israel's northern neighbor
Russia has replaced the United States directly as an important player in the Middle East, and it is at the doorstep of Israel's northern home. Although more geographically, Russia and Israel are not adjacent, separated by many former Soviet republics, and also separated by Turkey, Lebanon, Syria and so on. With Russia in fact controlling the Assad regime and government forces in Syria, and setting up a navy and an air base in Syria, it is no wonder that Israeli Prime Minister Bennett will take Russia at the beginning of the weekly cabinet meeting on October 24. Described as "Israel's northern neighbor".
"Therefore, our relationship with Russia is strategic, but also almost daily. We need to maintain this direct and intimate dialogue." It is important that we smoothly manage the sensitive and complex situation there. And there are no flaws," Bennett said.
After all, Russia is a world power, a military power, and a nuclear power. Under Putin's leadership, Russia intervened in Syria in 2015 to take control of the Assad regime. I don't know if it is out of consideration of the above-mentioned sensitive and complicated situation or not, Bennett told Putin during a meeting with Putin, "We treat you as a true friend of the Jews." Putin also described the Russia-Israel relationship as a "unique" relationship during the meeting with Bennett. Putin also pointed out that Russia has a "business-like and trusting relationship" with the government of former Israeli Prime Minister Natanyahu, and expressed the hope that the Bennett government will pursue a "continuity policy" in Russia-Israel relations. Israel has 1 to 1.5 million Russian-speaking Jews who have returned from the former Soviet Union.
Putin's personal factors
Vladimir Putin, who just passed his 69th birthday, is a political strongman from the KGB of the former Soviet Union and a black belt master in judo. He was appointed prime minister by then Russian President Yeltsin in mid-1999. He is about to enter on December 31, 1999. A few hours before 2000, Yeltsin suddenly announced his resignation as president. After the then prime minister, Putin was appointed as acting president, he was the de facto top leader of Russia since 2000. He has accumulated more than 20 years of experience in power at the highest level in a major country. He is currently the President of Russia, the Chairman of the Council of State, and the Chairman of the Federal Security Council. . In June 2021, the referendum was promoted and the constitution was successfully amended. Legally, the term of office is expected to extend to 2036.
The newly revised constitution also lists "faith in God" as one of the traditional Russian values. It establishes the traditional one man and one woman, combines the definition of marriage, and prohibits same-sex marriage.
Vladimir Putin was born on October 7, 1952, at that time, just seven years after his parents survived the "Siege of Leningrad." In addition to Putin's eldest brother who died early as a child, her mother lost her second child, a five-year-old child from diphtheria during the siege of Leningrad. After the mother who believed in the Russian Orthodox Church gave birth to Putin, she and her neighbor aunt quietly brought the baby Putin to the church for baptism and received a cross as a baptism gift. After the fall of the Berlin Wall in 1990, Putin returned to China from Germany and left the KGB post to start a political career. His wife was in a car accident and his home was burned down in two major accidents, which led Putin to officially believe in the Orthodox Church. He also took his family to Jerusalem on a pilgrimage while working in the St. Petersburg (formerly Leningrad) government.
Revive Russia through the Orthodox Church
The Russian Orthodox Church celebrates Christmas every January 7th. On January 7, 2000, as the Acting President of Russia, Putin sent a congratulatory letter to the All-Russian Orthodox Church on the occasion of the anniversary of the birth of Jesus, praising the important role of the Orthodox Church in Russian history, and he personally went to the church to participate in the ceremony.
"The Orthodox Church contributes to the stability and harmony of Russian society and the recovery of the country's spiritual morality." "The Orthodox Church should become the moral code and spiritual pillar of the country and all people." Putin said in a congratulatory letter to the Orthodox Church. Since Putin took office, he has always promoted a set of values ​​that are considered conservative in the eyes of Westerners, which coincides with the ideas that conservatives in the Russian Orthodox Church have been advocating. Putin is Russia's de facto supreme ruler at the end of the 21st century. He has always strongly supported the promotion of the Russian Orthodox Church and has become one of his long-term strategic national policies. The Russian Orthodox Church also strongly supports Putin in domestic and foreign policies. Putin once said, "Without the Orthodox Church, there would be no Russia." The Russian Orthodox Church regards drug, alcohol, and prostitution as "criminal behaviors."
Jerusalem: the spiritual home of the Russians
Orthodox Church, Catholicism, and Protestantism are one of the three major denominations that believe in Jesus Christ as the Savior, and believe in the Holy Father, Jehovah God, the Holy Son Jesus, and the Holy Spirit. There is a strong tendency to worship "icons" in his worship, which is not tolerated by Protestantism. The number of books in the Bible is also different from the 66 books in Protestantism. In history, the Orthodox Church strongly attached itself to the secular righteousness. However, since Grand Duke Vladimir (Putin has the same name) accepted the Byzantine Orthodox Church and established it as the state religion in the tenth century AD, Russian Orthodox Christians have always been particularly keen to go to Jerusalem, Bethlehem, Nazareth, and Canada. Lili made a pilgrimage to the holy site of the Lord Jesus.
Whether Putin is a true friend of the Jews, history will make a fair verdict, or whether he will be used by the Lord God, the Holy One of Israel, and become a helper of Israel at a critical moment.
】

 
---
Critical Event:
Peace in the Midst of Unsafe
【Current Events: As of October, the Chinese military planes have invaded Taiwan's southwest airspace more than 680 times. The Minister of Defense of Taiwan stated that "the cross-strait situation is the most severe moment since he joined the military for 40 years. The CCP currently has the ability to invade Taiwan and will have full capability to invade Taiwan in 2025."
However, the European Parliament as far away as Europe has passed many Taiwan-related bills and speeches, and sent an official delegation of the European Parliament to visit Taiwan on November 3, showing that the international community is willing to interfere in China-Taiwan relations and has a strong sense of threatening China. US Secretary of State Blinken also issued a statement on October 26 to support Taiwan's participation in the United Nations, encouraging other member states to support Taiwan; recently China's Ministry of Commerce issued a notice to encourage families to stock up necessities as needed, such as vegetables, grains and oils. , Livestock and poultry, etc. Does this come from international pressure? We wonder.
According to the news from Iran's enriched uranium, Iran currently has nearly 70% of the quality of the enriched uranium needed to produce nuclear warheads, and it will reach 100% in three months. The American Institute reports that Iran also possesses nearly 10% of uranium at a concentration of 60% needed to produce a nuclear explosion. As we all know, Iran has independently developed enriched uranium with only one purpose-to wipe Israel from the earth. There is no peace in this world.
Come up, there is peace in the midst of unsafe
When a country doesn't know whether they will face wars or massacres, or when the most basic living materials are not guaranteed, what is the support in the depth of man's heart for survival? Who can we trust and depend on? Where is our direction of life? Looking at the world, the surroundings, watching real and fake news, the acts of the politicians, watching the spread of evil, people will feel anxious, discouraged, and even panic.
However, look up to heaven, seek the face of God and fix your eyes on Jesus Christ. You know the experiences and stories about Jesus, but do you really know Him? Have you seen Him face to face? Is He on the throne in your heart? Most importantly, do you have the peace of Christ that passes understanding?
In the book of Joshua, when the Israelites entered the land of Canaan, they first stepped in the Jordan River by revelation. They were then circumcised, recovered physically, and prepared for battle. The commander of the Lord's army came just before the battle, and won the first victory in Canaan. The key is the circumcision and recovery period: it typifies that believers must be circumcised in their hearts, that is, to deal with our inner issues before God, such as sin, unbelief, timidity, doubts, anxiety… in a quiet recovery During the period, God made the peace of Christ come to His children greatly, bringing people closer to Him, knowing Him, adding strength, and giving birth to the hope, dependence and courage that come from believing in God in silence. No one knows how God does it, but in Christ, there is true peace ( John 14:27 ), and people's hearts and minds are renewed and changed, that is, they can understand God's kind, pure, and pleasing will .
As the world becomes darker, the more we need to go up to the throne of God to align with Him. Watch His actions above, receive His vision of the world, receive His faith and peace in heaven! Because you came from "above", don't you?
】
---
Pray for the Natives of North America: Walking in the Midst of  the Shakings – Reverse the "Trails of Tears"
【Current Events: Walking with the Chinese. Jennifer Gomez , the young leader of the Choctaw tribe for several years. shared the visions and revelations God gave her in this meeting.
---
Good evening, everyone. First of all, I want to share how I connected with the Chinese family.
Turn the "Trail of Tears"over
In 2013 , God gave me a vision. I saw many ethnic groups walking together on the Trail of Tears that year. To those who have never heard of the "Trail of Tears," it is simply the journey that the US government forced the Native tribes to migrate from their homes to Oklahoma. In this vision, I saw all ethnic groups worship and praise, prophesy, etc. along the way, full of the glory of God, very beautiful.
At first I didn't understand it, so I asked God  what He wanted to tell me through this vision; God said, we are going to walk backward along the "Trail of Tears." I asked God why. He said, "Turn the curse around."
At that time, I didn't know the history of the aborigines, so I started to do some research, and found that many tribes had walked through Trail of Tears. I asked Godwhich tribe to pray first, and He told me that you are the Choctaw, so pray for the Choctaw first. From then on, I began to pray, but I didn't expect God to take me into my destiny with this matter.
The mission of  "oneness"
2017 God brought me to Oklahoma State from Dallas, Texas. I started to lead a group called " Red Warrior Prayer Network" in southeastern Oklahoma . That year, God gave us a task of "unity". At that time, the Choctaw tribe had a reservation in Oklahoma, Mississippi and Louisiana; the Choctaw tribe was actually divided. At that time, God told me that the family was struggling with one another and would not be able to stand up, so we should begin to pray for the unity of these three Choctaw reserve spirits .
Egg Harbor Party begins to walk with the Chinese
At the end of 2018 , I received an invitation to Egg Harbor, New Jersey for a Homecoming gathering. I found that our mission of "Oneness" was similar to the vision of the Chinese Homecoming. At that time, the Holy Spirit gave me confirmation, so I and  four elders of the Choctaw went to participate. To be honest, although God gave me a lot of revelations and visions at that time, I always felt that I was meager, so I didn't say anything. God revealed to me the importance of the Choctaw tribe. Until the Choctaw tribe stands in their position, other aboriginal tribes can't stand in their respective positions. It is not that the Choctaw tribe is more important than other tribes, but because God does things according to His divine order.
Further build relationships with the Chinese
When the Covid-19 epidemic occurred in 2020 , we began to pray with the Chinese and other ethnic groups. At that time, many Choctaw people in Mississippi died due to the epidemic. For a while, an average of 5 to 7 people died every day . When we started praying every Monday and Wednesday night, the number of deaths gradually decreased. Later, only 1 to 2 people died every month . In this way, the Choctaw tribe of Mississippi began to establish family relations with the Chinese, paving the way for the 2021 Choctaw reserve gathering in Mississippi.
God also clarified the importance of making a covenant. God created man to build a united home. Therefore, when the Chinese came to the Choctaw Reserve, they gave the Choctaw a lot of encouragement, because they heard a lot about the Chinese, especially praying for them during the 2020 epidemic. Nowadays, it is a wonderful time to meet and fellowship, worship and praise together!
God's plan for the natives
I really see God connecting us together. I understand that God wants us to rise up, stand in our place, and become ambassadors on this earth. Of course I know that the past sufferings of the Choctaws were not caused by God, but I once asked why God allowed these disasters to come to my ancestors. God said that if I tell you, your people are tough, can withstand and endure the oppression from the enemy, and finally can overcome and defeat the enemy?
Proverbs 31:5 says that what has been decreed, and deprive all the oppressed of their rights and this is also happening to all the aborigines. God is revealing to us every day, who is our true adversary, the strong fortress and power in this earth, and he is trying to use people to control us. It says in Jeremiah 1:10 , See, today I appoint you over nations and kingdoms to uproot and tear down, to destroy and overthrow, to build and to plant." God has enabled us to transcend the nations of the world, which is the nations described in Matthew chapter 4. Satan wants to test Jesus and bring Him to the highest mountain, pointing to the nations of the world and their glory He sees. However, the real kingdom on this earth is the kingdom in heaven. Jesus said that all that came before Him were thieves.
So I believe what is happening is that the aboriginal people will rise up with great power to deal with our enemies, the real oppressors on this earth, because we are not fighting against the flesh and blood, but against the rulers, against the authorities, against the powers of this dark world and against the spiritual forces of evil in the heavenly realms and bring true transformation to the whole earth and all the people on the earth, because now is the time for the sons of God to manifest His glory. And we must fight together in the family of God, because this is not about any ethnic group, but about the kingdom of God and the spirit of God, so if we agree together, we will surely be able to overcome.
】
【Back to Top】 【Back to Related Prayer】
---
---
---
Cleansing And Covering Prayer
---
Cleansing
 Prayers
Dear Heavenly Father, I ________ (put your name in it) come to the throne of grace, through the blood of Jesus Christ, the power of the Holy Spirit, to receive Your abundant grace and mercy.   Lord Jesus, ________ confess You are the Lord of my life.   I ask the resurrected power of the Holy Spirit to fill and saturate every part of my being.   I surrender all my spirit, soul and body completely to You.  Now I ask You to reveal to me, remind me of any sin that I have committed known or unknown, so that I can confess and repent of them accordingly. (Recommendation:  quiet yourself, so you can allow the Holy Spirit to reveal to you)
Cleanse me from all the defilement of the world, sanctify me and my family line of any unrighteousness with the blood of Jesus.   Now by my own will, I choose to forgive everyone that has offended me or hurt me, I release them into the freedom of my forgiveness.   I also release them from the debts they might owe me. I now cast all my burden to You .  Your yoke is easy, Your burden is light.   I now put on the armor of God that You have given me, gird myself with the belt of truth, the breastplate of righteousness, the helmet of salvation, the shield of faith, the sword of the Spirit, my feet fitted with the gospel of peace, so that I can pray and intercede in the Holy Spirit by Your mighty power, and after done all to stand firm.
---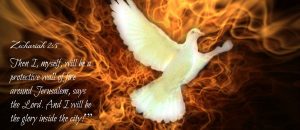 ---
Firewall Covering Prayer
Abba Father, I thank you for watching and blessing us coming in and going out, from now and forevermore.
Abba Father, help us to hide under the shadow of the Almighty, and cover us with Your wings.   I now plead the blood of Jesus Christ of Nazareth on myself, my entire family _________
(speak names of your family, and name the people, things, items, that needs covering, such as : your work, ministries, and everyone that you minister to, your  property, finances, friends, pets, vehicles, pastors and small group leaders / members and president )
Abba Father, send the host of angels and chariots of fire, to surround and protect us, I ask that You place the power of the Cross of Jesus Christ, in between everyone and the power of darkness that we might be facing today, to block all ungodly influences and keep us from all spiritual attacks, loss of property and any evil strategy of the enemies. We declare no weapon formed against us shall prosper.   Lead us not into temptation and deliver us from evil.
In Jesus' name I pray, Amen!
---
Pray for Organizers, leaders and editorial team of this 40-day fast
Please pray for the people who are involved in organizing and making this Global 40 Day Prayer And Fast movement possible.  Particularly,  please pray for the spiritual leaders, their co-workers, and their family members, the behind-the-scene editorial team and their spiritual coverings, and family members.  Please ask God to:
protect everyone involved in the global prayer and fast and their families.  May God watch their coming and going and  keep them healthy with prosperous spirits, souls, and bodies.
bless the editorial team to be able to receive from God and translate it into words speedily and accurately.
---